People Living Tiny Legally
Across the United States
Living tiny legally is not an easy feat in the United States. However, more and more jurisdictions are beginning to allow tiny homes as permanent housing and transitional shelters. And wow, is that overdue! Living in permitted tiny houses, legal tiny home communities, and city-sanctioned shelter villages is more common than ever before.
Here are many of the folks enjoying this opportunity.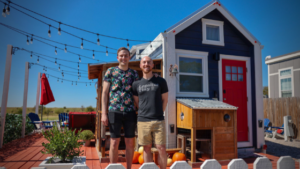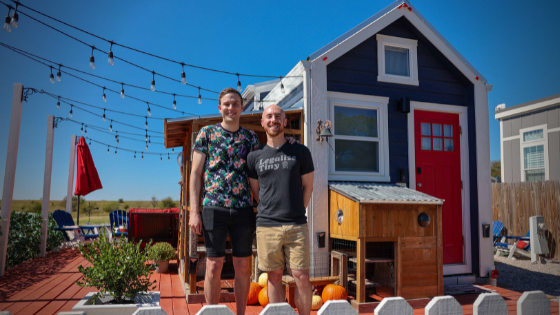 Meet Jacob and Michael, newlyweds living in a lovely 26-foot tiny house with an epic catio. They found a convenient parking spot with a sizable…
Read More
Grassroots advocates are working to legitimize tiny housing through educational initiatives and collaboration with local and state-level policymakers on common sense regulations. Their shared goal is to create more housing options to meet the needs of all residents.

Legal acceptance is critical for gaining access to financing, insurance and more secure placement of tiny homes. The biggest obstacles, restrictive zoning and building codes, are slowly but surely being overcome. To learn more, watch our docu-series, Living Tiny Legally.
-Alexis Stephens & Christian Parsons, Creators of Living Tiny Legally