Ambassadors of a Movement
Meet Alexis & Christian
We are Alexis Stephens & Christian Parsons, documentary filmmakers, educators, and advocates on an extraordinary 'Journey with a Purpose' with our DIY tiny home on wheels.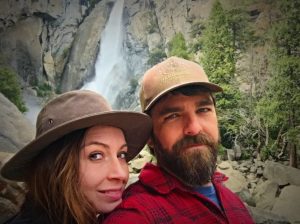 As co-founders of Tiny House Expedition, we seek to inspire others to redefine home and rethink housing through thought-provoking storytelling, resource sharing, and educational events. Humbly, we have the world's most traveled tiny house on wheels.
Our documentary work includes the acclaimed three-part educational series, Living Tiny Legally.
We also support the tiny house advocacy efforts by serving on the American Tiny House Association board of advisors and Tiny Home Industry Association board of directors.
In 2020, we debuted three series on the SHG Living Network—now streaming on all smart devices. And 2021, our book was released—The Beginner's Guide to Tiny Houses.
Featured on:   Business Insider  //  Washington Post  //  Curbed  //  Parade Magazine  //  NPR  //  BBC Travel  //  TreeHugger  //  Huffington Post  //  Airbnb Magazine  //  CTV News  //  Yahoo  //  Trulia  //  AOL  //  The Independent
Our Original Plan
After falling in love, we built our tiny house on wheels with the help of friends and family. Then we hit the road on an expedition across North America, an intimate exploration of the tiny home movement, namely the diverse people, pioneering culture, and the community experience. Our travels have been a way for us to pursue a passion project and live our values. Experiences and relationships over things, always!
Our Journey with a Purpose
Inspire & Empower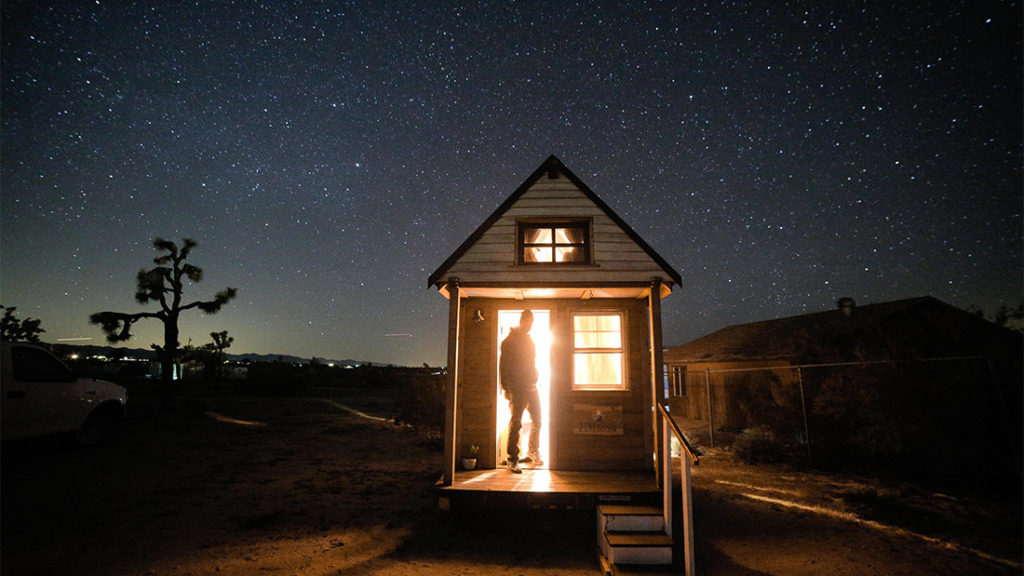 Our sincere hope is to inspire others to redefine home & rethink housing as a pathway to create more sustainable housing options, more meaningful lifestyles, and more connected communities.
Embracing intentional simple living can help you craft a fulfilling life &  home centered around your priorities.
Storytelling & Education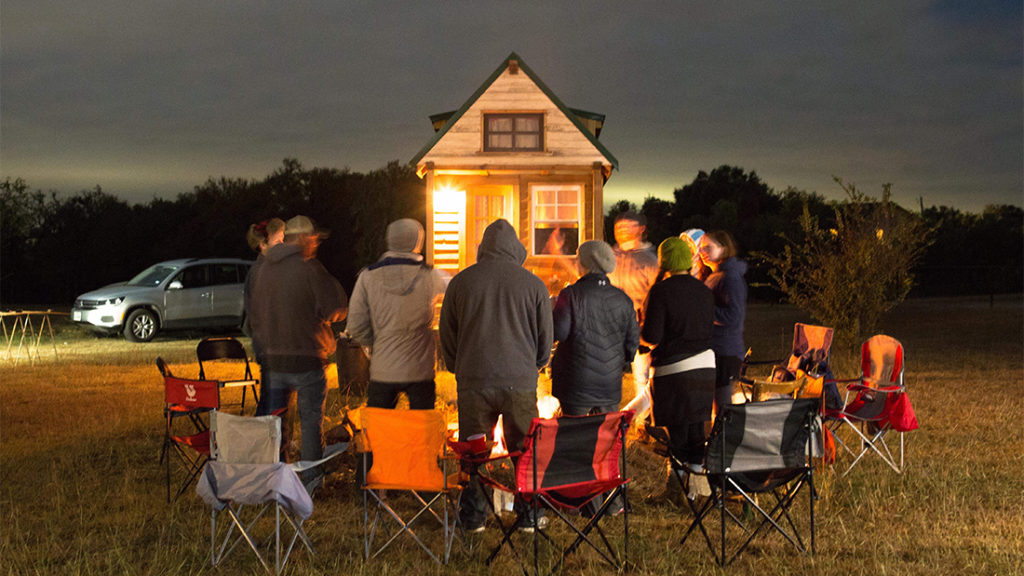 Our documentary work provides instant access to the tiny living movement, from swoon-worthy tiny house tours to thought-provoking stories that showcase the fast-growing trend toward simple, sustainable living. 
Subscribe to our YouTube channel & follow our blog.
Advocate for Acceptance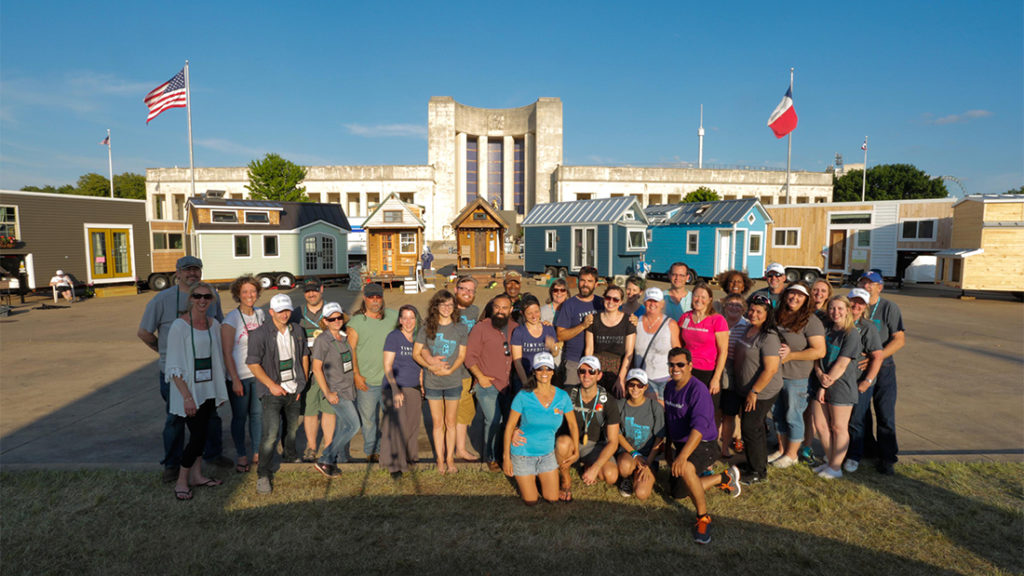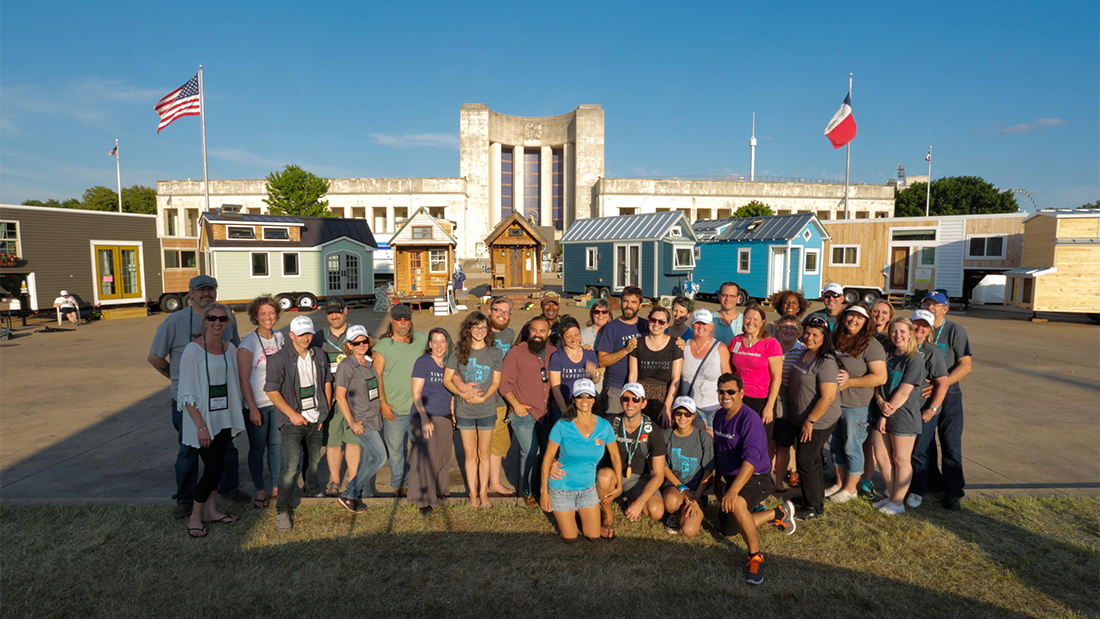 Our goal is to help create more social & legal acceptance of tiny homes by providing a better understanding of the diverse people living tiny & the many uses of tiny homes. Storytelling and local action (that's where YOU come in) have tremendous power to inspire positive change.
Together we can make a BIG difference! Join THIA.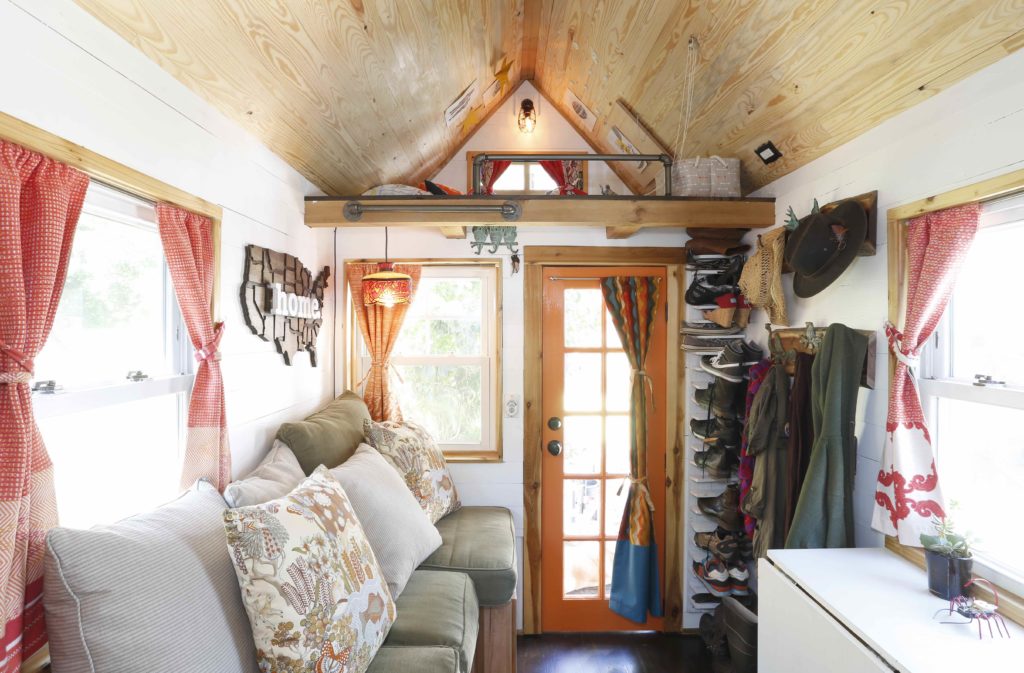 Our 130 Square Foot Tiny House on Wheels When we first started dating, Christian and I took an incredibly fun road trip. After this trip, we knew we wanted to travel together more and discussed building a teardrop trailer. Later…
Read More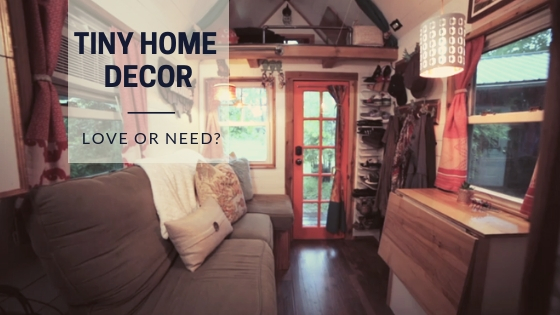 What we love most about our tiny house is how it's tailored specifically for us. It fits like a glove. Though as time goes on, we evolve. So our home should evolve too. It's important to feel proud of your…
Read More
"Our journey to tiny houses began with a burning desire to break free from stress and stagnation. We both stumbled across the movement at different times, despite being life-long lovers of pillow forts, cabins, and treehouses.

In 2015, we hit the road on an epic trip across North America to explore and document the tiny home movement. What we initially thought would be a one-year trip became a lasting nomadic lifestyle. And now, a tiny homestead!"

 
   — Alexis & Christian
Let's Collaborate!  As we travel North America, we host and participate in many community events for thought-provoking presentations, storytelling from our travels to engaging education on all aspects of the tiny house movement, including the legalities and guidance on personal journeys of downsizing and DIY design/builds. 
For Brand Deals, contact: [email protected]
We offer the following services, tailored to our client or audience's interests and needs…
Brand/Product Partnerships   

Speakers and Workshop Leaders

Past Events:

Anchorage Museum Design Weekend,

NC Realtors State Conference,

Innovative Housing Showcase, NW SolarFest, TinyFest Northwest, Self-Reliance Expo, STEMXposure Summer Camp

Documentary Screening Kits: nonprofit discount pricing available