Do you want to downsize, live tiny or travel? We are here to help guide YOUR journey with a purpose to achieve your financial, lifestyle and tiny home goals. Sign-up for an online course today! 
All
Tiny House Building
Tiny House Planning
Tiny House Travel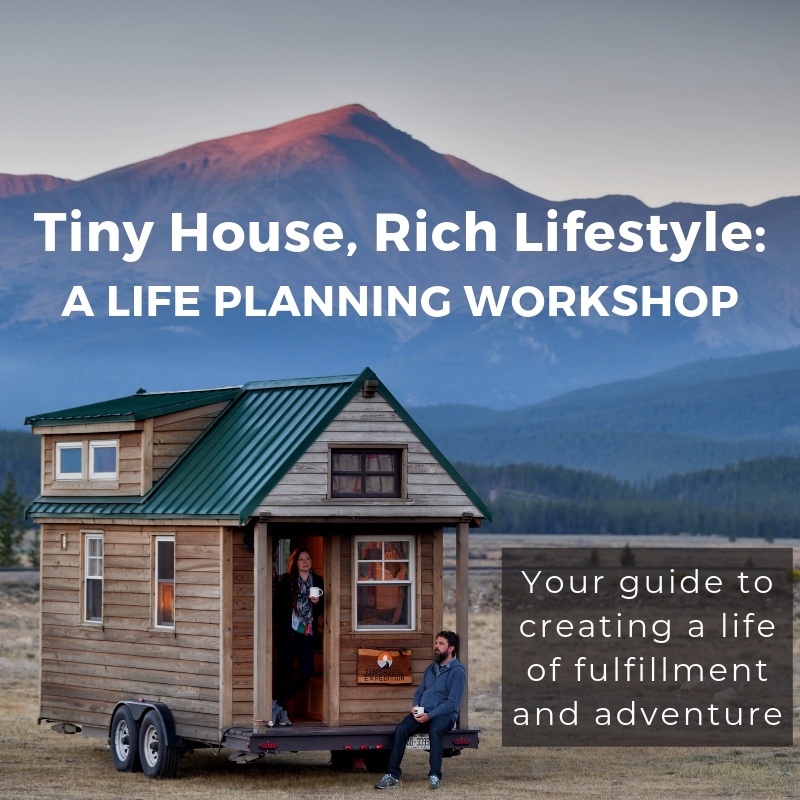 E-Course: Tiny House, Rich Lifestyle Planning Workshop
Want to live in a tiny home? Want to enjoy more experiences? Start planning today! Learn how drastically downsizing can lead you to a life of fulfillment and adventure. Presented by the Tiny House Expedition team, Alexis Stephens and Christian Parsons, sharing the tools you'll need to kickstart your BIG...
More Online Courses Coming Soon! In the Meantime...
Join Us on Patreon for Exclusive Content & Membersip Perks!