Tiny House 101 - Tiny Info People!
What do you want to know about tiny home living?  We're here to help!
We are tiny living nerds, Alexis & Christian, and thanks to our transition into our DIY tiny house on wheels in 2015, our lives have become enriched in every possible, leading to an adventure of a lifetime.
Through our extensive experience researching and documenting of the tiny house movement, we're practically tiny-encyclopedias. Our true passion is connecting people with the resources, inspiration, and connections they need to pursue their simple living interests.
Browse our website to find the tiny home info you need to kickstart your journey. Also, visit our sister sites: TinyHousePlans.com and TinyHouseBuild.com.
And you can NOW order our new book, The Beginner's Guide to Tiny Houses!
We were named a top decluttering and renovation expert by Redfin.
Kitchen renovations are one of the most popular home improvement projects – and one of the most daunting. There are many things to consider during a renovation, from appliances and cabinets to flooring and countertops. We share our small space design perspective, along with other experts' tips.
Read the full article here: 21 DIY Kitchen Renovation Tips for a Makeover On a Budget
Sharing Inspiration & Stories from the tiny house movement, along with a wide-variety of Tiny Home Guides to help you achieve YOUR goals.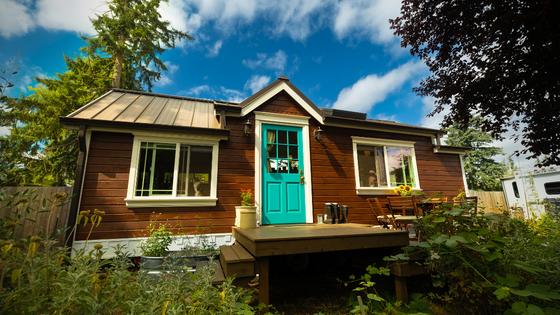 Meet Sarah and Kevin, who built a fantastic Victorian farmhouse tiny home in their own backyard with help from family…
Read More
TINY HOUSE COMMUNITIES are kind of a BIG DEAL !
LIVING TINY LEGALLY: The 3-Part Documentary Series
Our educational documentary series explores the benefits tiny housing can bring to a community, and most importantly, how legal obstacles are being overcome across the United States.
This is YOUR guide for making legal, full-time tiny house living a reality in YOUR community, as an advocate or policymaker. 
LIVE YOUR DREAMS IN A TINY HOUSE
Want to own your first home? Ditch your office job, travel more, or retire early? WATCH for inspiration.