Tiny House Events
Stay informed about upcoming events all over the US & the world!
Tiny Home Festivals, Film Screenings,  Advocacy Meetings, Workshops & MORE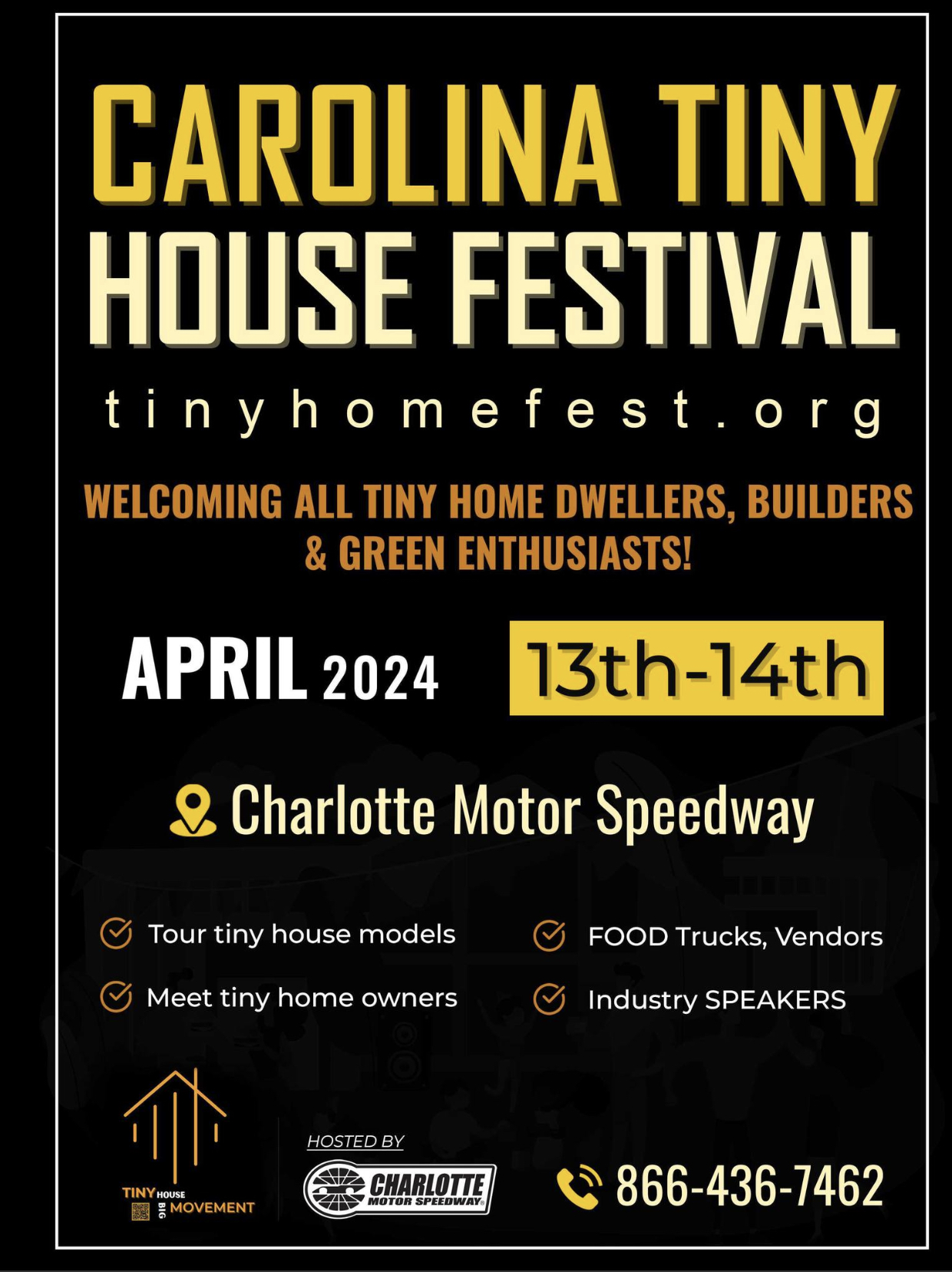 Charlotte Motor Speedway
5555 Concord Parkway South, Concord, NC, United States
Join us for the Carolina Tiny House Festival at the Charlotte Motor Speedway in beautiful Concord, NC, USA! Discover the world of tiny houses and explore innovative designs, creative solutions, and sustainable living.