Tiny House Events
Stay informed about upcoming events all over the US & the world!
Tiny Home Festivals, Film Screenings,  Advocacy Meetings, Workshops & MORE

3rd Online Global Tiny House Conference
March 4, 2021

-

March 7, 2021

$25 – $99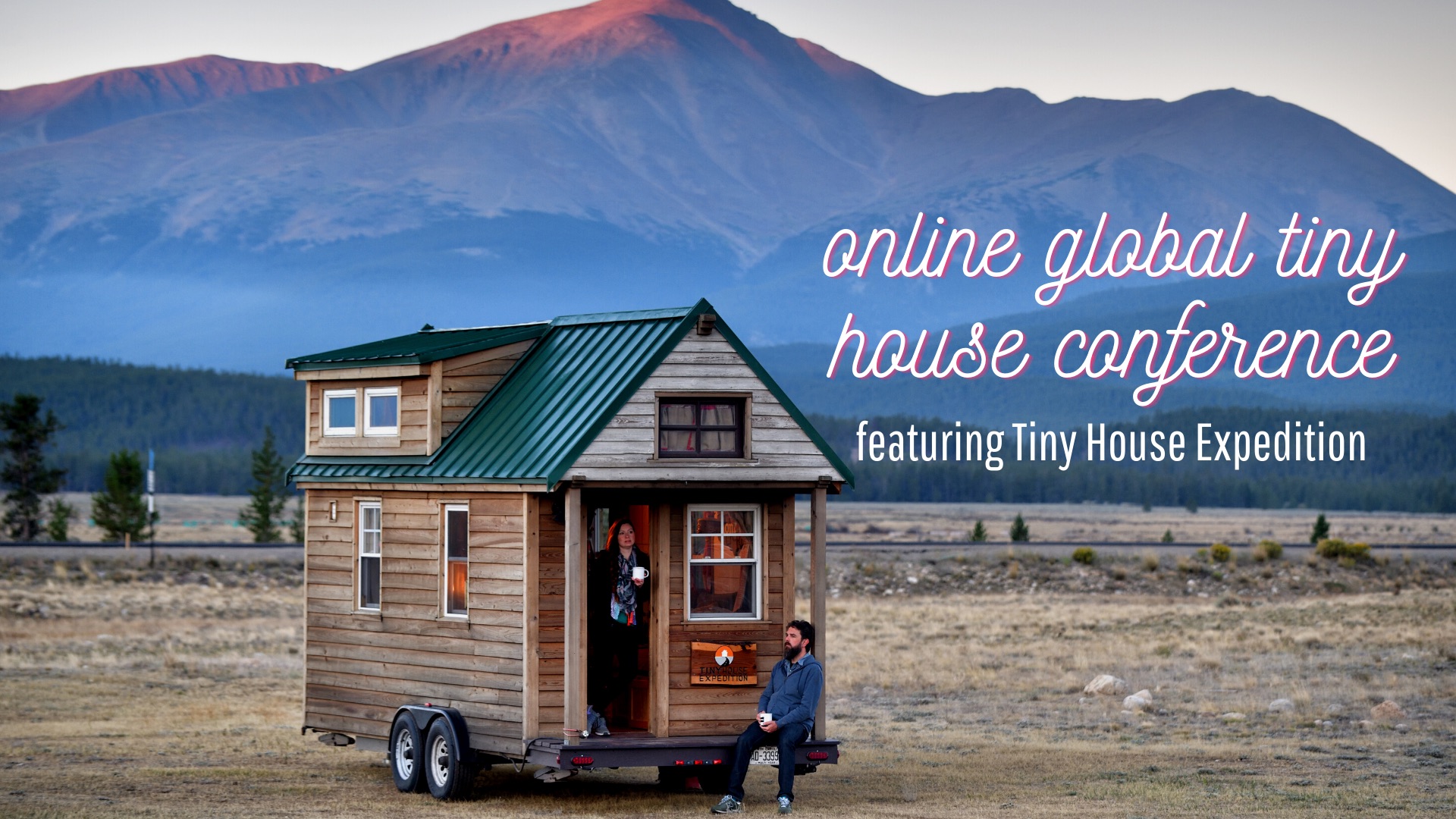 The third Online Global Tiny Home Event is taking place this November 13th-15th. Connect with like-minded individuals from around the world. Builders, TV Show hosts and tiny home dwellers share their stories and knowledge.
"We'll be revealing the secret insights into the tiny life, building techniques, tiny house design, solar and off grid living, minimalism, small homes systems and providing $1000's in discounts from top suppliers and professionals."
Discounted tickets now on sale!
Join Tiny House Expedition for two informative presentations!
3/5: Traveling with a Tiny House:
Learn the ins and outs of traveling with your tiny house on wheels, whether you are planning a one-time move or a road trip. Christian and Alexis share their extensive first-hand experience traveling over 55,000 with their self-built THOW, safely and enjoyably. Even if you hire a professional tower, it's important to know what goes into the relocating experience.
3/7: Tiny House Legislation:
What's happening on the nationwide scene, as well as groundbreaking progress in the major cities of LA and Portland. Featuring LATCH Collective co-founder, Teresa Baker and Kol Peterson, author of "Backdoor Revolution: The Definitive Guide to Adu Development".