Tiny House Events
Stay informed about upcoming events all over the US & the world!
Tiny Home Festivals, Film Screenings,  Advocacy Meetings, Workshops & MORE

Online Global Tiny House Conference
September 30, 2021

-

October 3, 2021

$25 – $99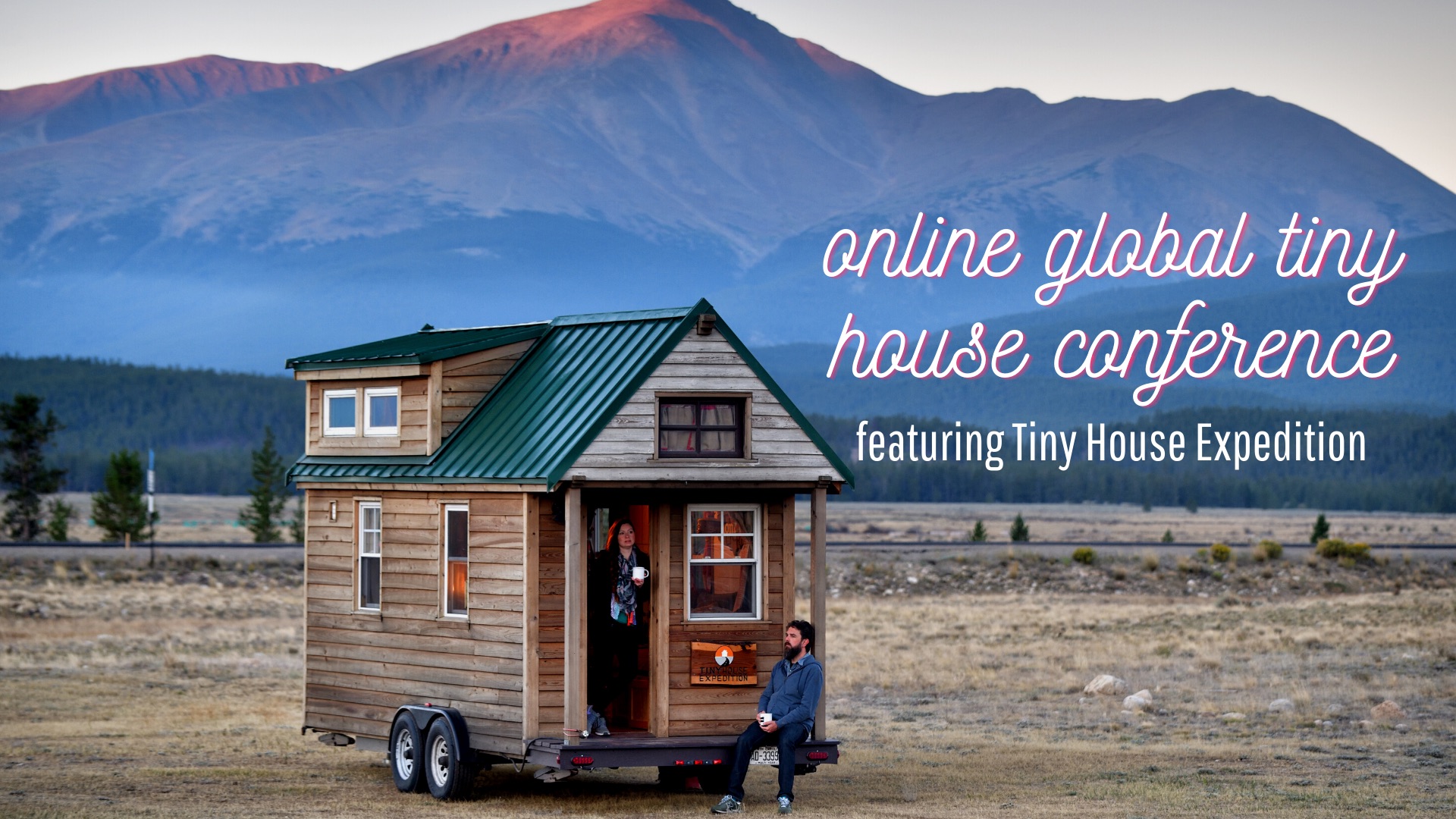 The Online Global Tiny Home Event is back again! Get ready to engage with industry leaders, learn invaluable information, and connect with other like-minded people, professionals, and inspirational leaders from around the world.
"For three days, on Sept. 30th – Oct. 2nd of 2021, we'll be revealing the secret insights into the tiny life, building techniques, tiny house design, solar and off grid living, minimalism, and small homes systems. Plus, two 5-Night Stay Giveaways ($1,800 value) to a Tiny House Retreat and a Tropical Tiny House Resort and $1000's in discounts from top suppliers and professionals."
Discounted tickets are now on sale!
Join Tiny House Expedition's talk, Finding Your Dream Tiny House Design, to be entered to win a set of Tiny House Plans!
It's easy to get dazzled by glamorous tiny house pictures on Instagram. But what's really right for you and realistic? Tiny House Expedition founders and TinyHousePlans.com owners Christian and Alexis share helpful tips & tricks and a selection of available plans to help you find your dream tiny home design. After building their tiny house on wheels, filming tours of hundreds of videos, and curating a collection of tried-and-true tiny house plans, they have a strong understanding of what makes a livable tiny home, from practical details to custom features.