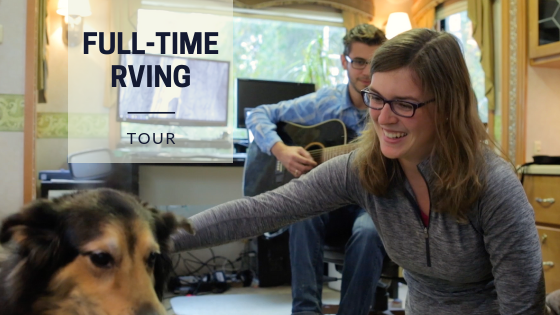 Full-Time RV Living with 2 Humans and 2 Dogs
Meet Tom and Cait, the Mortons on the Move. They live full time in their tiny home on wheels with their two dogs, Mocha and Bella.
It's a cute and roomy DRV Mobile Suites, 32' fifth wheel—a nomadic home. Together they've been traveling across the US since 2015, exploring and filming. To meet their creator needs, they made room for a spacious video editing office space.
After living in their RV for a couple of years, they've made some big upgrades. Visit out their blog to learn more.
Recently the downsized into a Lance Truck Camper to travel to Alaska and across Canada. Check out their Go North series here.