Tiny House Events
Stay informed about upcoming community events all over the country and world. 
Tiny Home Festivals, Documentary Showings,  Advocacy Meetings, Workshops & MORE!
__________________________________________

Drive-In Screening of "ReBuilding Butte" – A Short Documentary
November 6, 2021 @ 6:00 pm

-

7:30 pm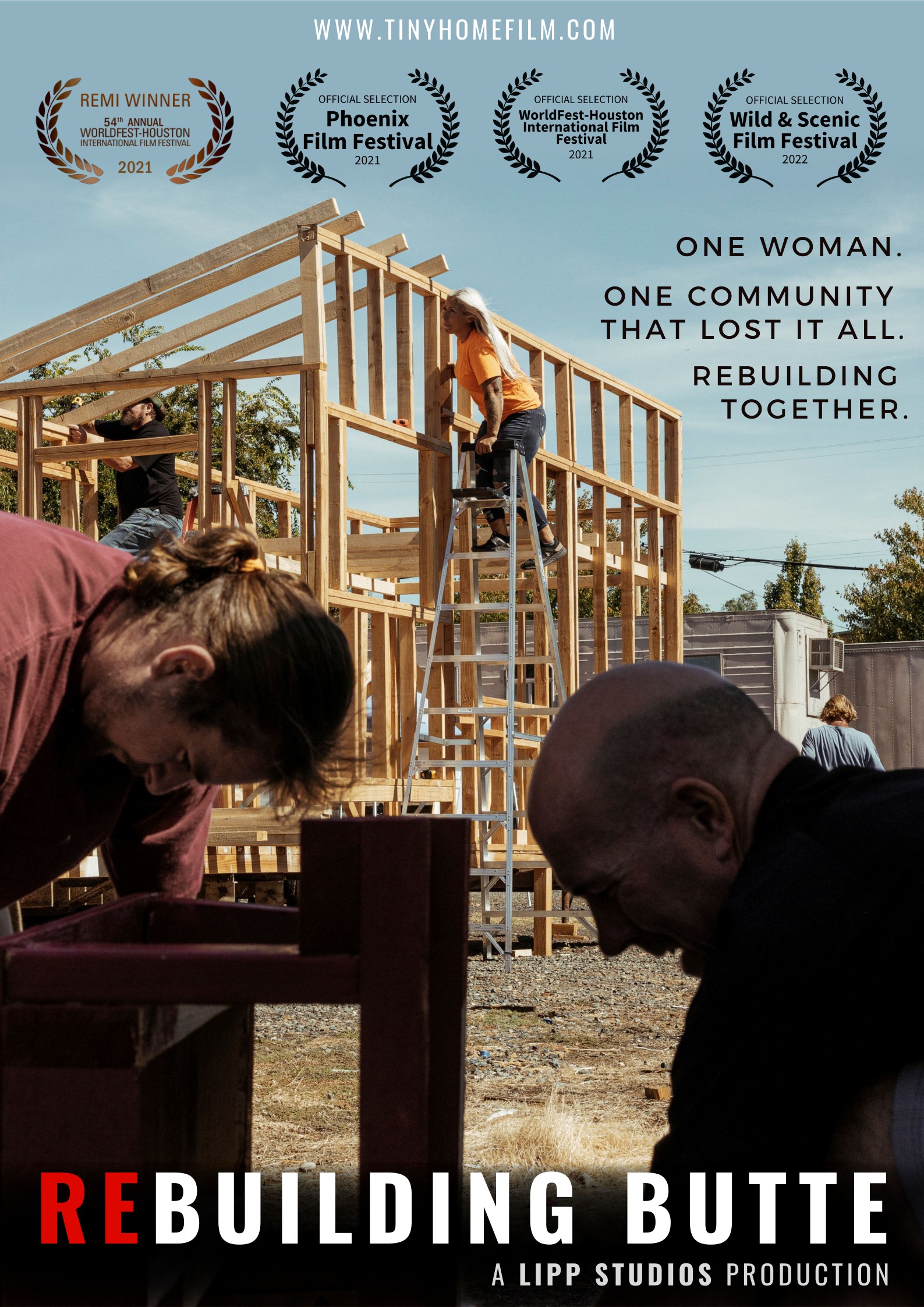 Join the free drive-in screening of a short documentary about an inspiring tiny home project in Oroville for fire survivors.
"When I first learned about Tiny Homes for Fire Survivors, I volunteered as a builder. This evolved into a two-year filmmaking journey and discovering that tiny houses are becoming a 'tiny but mighty' solution around the world in response to major social and environmental issues we face today – like homelessness, rising housing costs, and families navigating displacement from wildfires. This film is a dedication to all those who have experienced loss from a fire."

-filmmaker Amanda Lipp
Tickets: We are limited to 100 cars. This Event Brite registration will serve as your ticket. Only one ticket is needed per car, so only one person in your "car party" needs to obtain a ticket here.
Rough timeline:
6:00 – Arrive! Grab your parking spot & food.
6:15 – Welcome from Filmmaker, Amanda Lipp & Alyssa Hofman, Founder of Tiny Homes for Fire Survivors.
6:30 – Watch film – 25 minutes
7:00 – Thank you & closing
Inspiration from Past Tiny House Events