Tiny House Events
Stay informed about upcoming events all over the US & the world!
Tiny Home Festivals, Film Screenings,  Advocacy Meetings, Workshops & MORE

South Eastern Tiny House Festival 2023
October 28

-

October 29

$20 – $35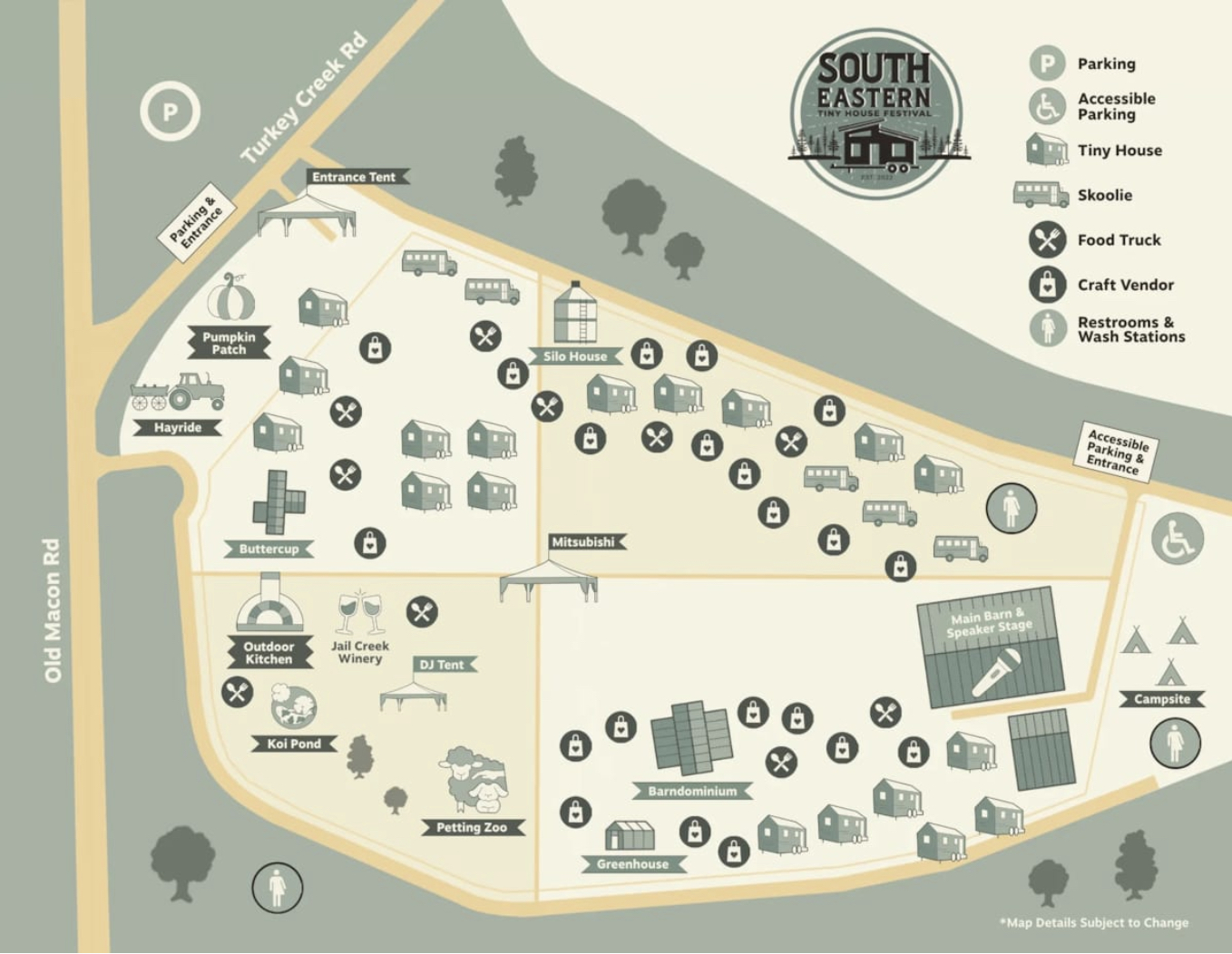 Hummingbird Tiny Home Rentals, is taking the festival to a whole new level. The South Eastern Tiny House Festival will be located in Danville, Georgia, about two hours from Atlanta.
"We are excited to be able to reach more people this year from all across the South East and bring them together to connect over the micro-living lifestyle."
Get tickets HERE!
About the Festival
More than 30 tiny structures will be available to tour this year, along with a variety of food, beverage and entertainment vendors. Throughout the festival, attendees can listen and learn from experts on topics such as sustainability, minimalism, urban planning, zoning, and downsizing during the speaker showcase.