Tiny House Events
Stay informed about upcoming events all over the US & the world!
Tiny Home Festivals, Film Screenings,  Advocacy Meetings, Workshops & MORE

VanFest 2024 – Florida Space Coast
January 26, 2024

-

January 28, 2024

$10 – $120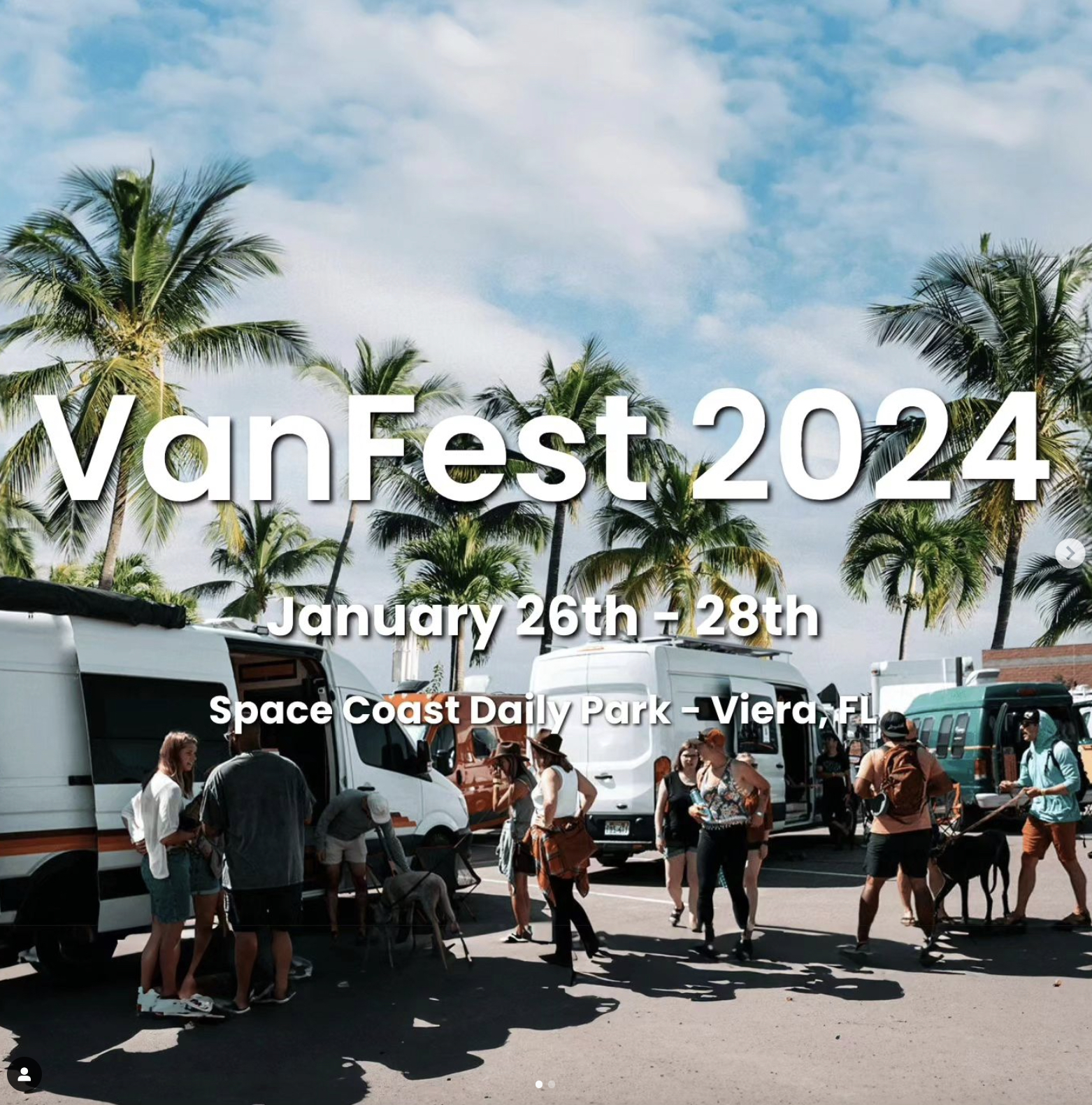 Join us for the first VanFest in the sunshine state!
As the winter chill grips much of the nation, we're turning up the heat in Viera, the Surf Capital of the East Coast!
Dive into the absolute best of vanlife culture, bathed in the golden glow of Florida sun, and enjoy unlimited tours of custom converted rigs, live music, amazing local food trucks, contests, workshops, and giveaways at this family-centric event. Whether you're a full time road warrior, or just want to wander amidst an array of unique vans, buses, and other inventive builds, VanFest is going to be the place to be this winter. You can forge new bonds with fellow nomads, immerse yourself in the spirit of the lifestyle, and bask in the sun-drenched ambiance.
Beyond the allure of vans, gear up for workshops on sustainable living, vehicle maintenance, the art of conversions, and tips for maintaining good health while on the open road. And as the day transitions to evening, let the rhythmic beats of live music wash over you.
Discover the magic of VanFest, where sun, fun, and vans converge! 🚐🌞🌊