Do you wonder what is it like to travel with a Tiny Home?
It's not every day you see a house traveling 55-65 miles per hour down the road.  For us, traveling with our tiny house on wheels is truly an extraordinary experience.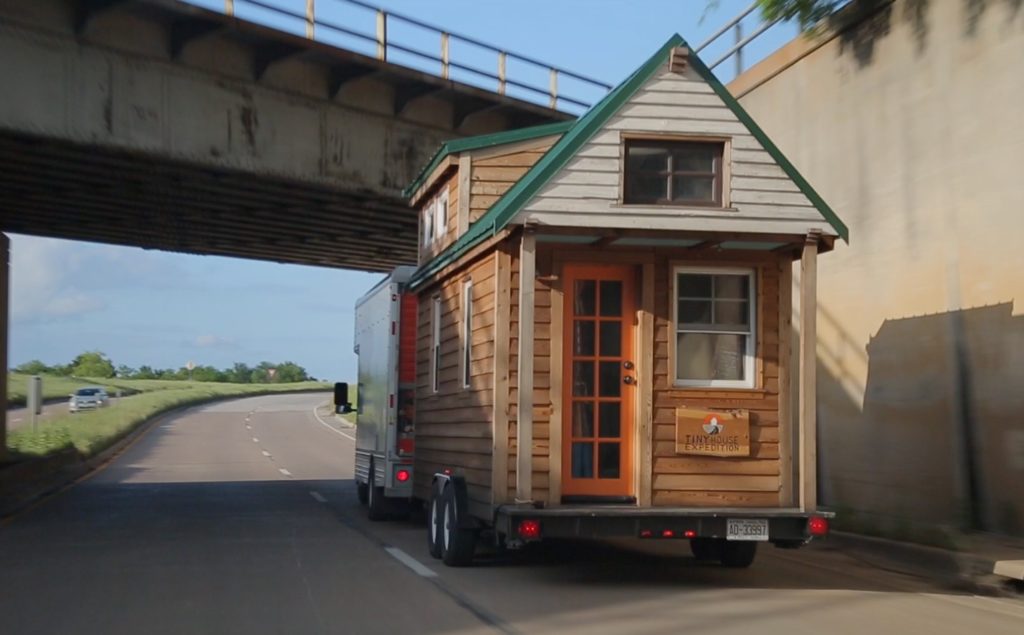 Each highway trip feels like an adventure and a bit like a parade. There are always delightful reactions from fellow travelers, occasional honks, waves, and picture taking.
Beware: Excited drivers are a dangerous towing hazard.
Our big tiny house travel takeaways:
A comfy ticket to adventure that can be done safely

It's heartwarming spreading smiles and starting conversations wherever we go

A delightful way to meet people and make friends
Tiny living is your ticket to adventure! From nomadic living, towing how-to's to traveling to experience tiny houses in cool locales, we've got you covered. KEEP scrolling!
Inside Our Nomadic Tiny House Life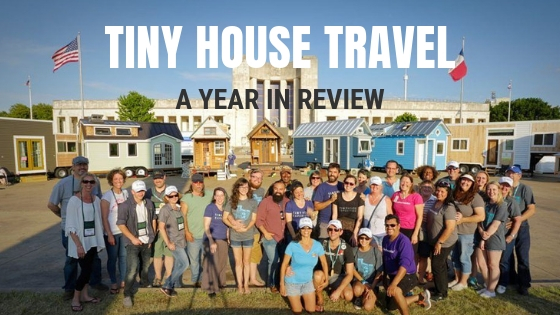 The Best & Worst Tiny House Adventures of 2016 A tiny house road trip is an extraordinary experience — the ultimate way to spread smiles and start conversations wherever you go. Our traveling home has proven to be our comfy…
Read More
Sharing Our Nomadic Tiny House Life As you guys know, we get around with our tiny house. We recently passed the 50,000-mile mark on our way up to Leadville, CO. Crazy! Three years ago, we had no idea that we…
Read More
Ready to Hit the Road? START HERE!
Learn from our tiny house travel experience, 55,000 miles, and counting. We have learned so much about how to do it confidently and safely. You can do it, too! Looking to move your tiny house or take a road trip? 
Food for Thought: Most tiny house dwellers only move their home 1-3x ever, for big life changes. No matter how often you hit the road, you need to be prepared to do it safely.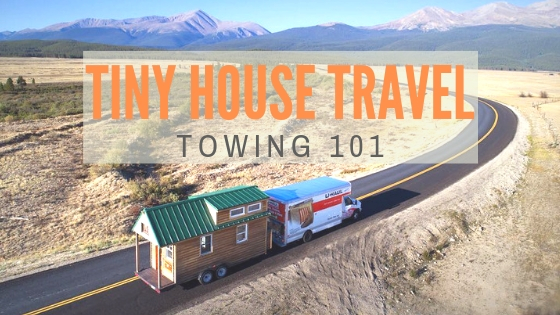 A tiny house on wheels is a comfy ticket to adventure. Right? With the proper planning, it definitely can be.…
Read More
Travel to Experience Tiny Homes: Getaways & Festivals
To enjoy tiny house travel, you don't need to bring a home on wheels.
Take a road trip or book a flight, to a tiny getaway across the US and around the world. From hotels, rentals to festivals, there's nothing like experiencing a tiny space in-person to appreciate the clever variety of designs and to better understand the hype. Leave knowing if tiny living is right for you!
Find Tiny House Events
Check our Awesome Events Calendar to stay up to date.
Tiny Getaways YouTube Series
Experiences Over Things! Travel Guides & Tiny Getaways
TINY HOUSE COMMUNITIES are kind of a BIG DEAL !