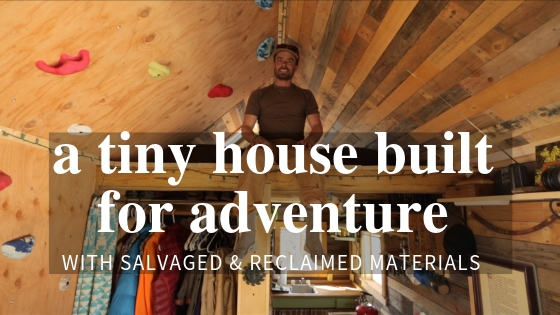 Adventurer's Salvage-Built DIY Tiny House
Meet Adam, an outdoor adventure enthusiast and DIY tiny house builder in the Wyoming mountains. His 20' x 8.5' x 13.5' tiny house on wheels was built from a wide variety of salvaged and reclaimed materials, like locally-harvested wood and pallets. Ultimately, he achieved his goal of a low-cost tiny home, perfectly suited for his active lifestyle. For example, he created generous gear storage for his backcountry skiing, camping, and rock climbing needs.
Overall, Adam's tiny home an ideal adventure base for mountain living. Watch the tour above for more!