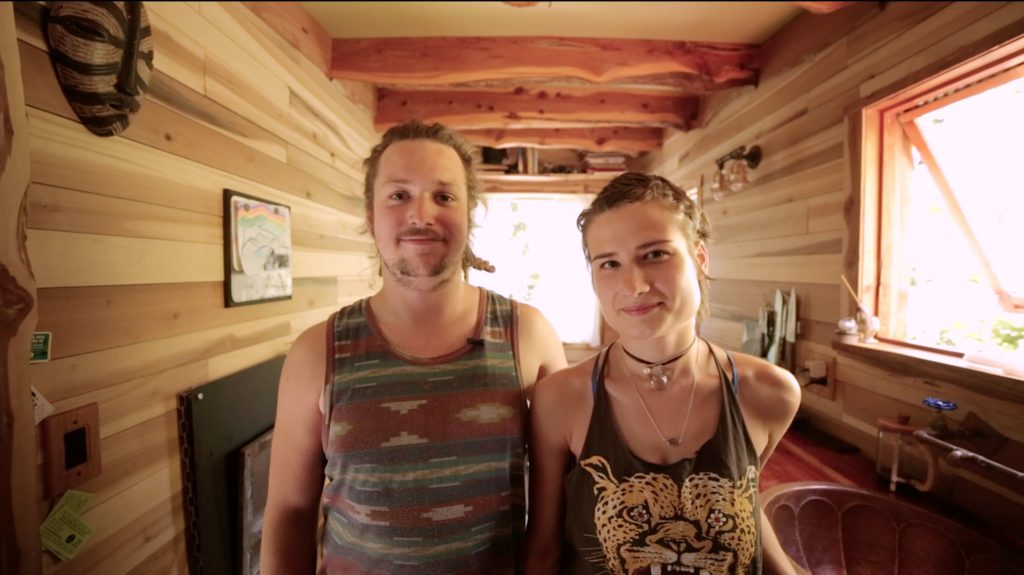 Couple's Exquisite Hand-Crafted Tiny House
Meet Margarita and Stevie, a free-spirited and talented young couple. Together they designed and hand-built their 97 sqft tiny home.
They gave great attention to decorative details, like adding curvy organic shapes to soften the boxy tiny house on wheels shape. It is, at the same time, simple and artistically sophisticated. For them, their tiny house design/build was a creative, intense apprenticeship. Ultimately this life-changing experience, they've launched a tiny house design/build business, called Wonder Rigs.
After living in Portland, OR for a year, they enjoyed traveling with their THOW, perfectly suited for the road. Now Margarita and Stevie have settled again in Richmond, VA and are building their next tiny house. Follow the process on Instagram.