Tiny House Events
Stay informed about upcoming events all over the US & the world!
Tiny Home Festivals, Film Screenings,  Advocacy Meetings, Workshops & MORE

Speaker Series: Live Large, Build Tiny
September 11, 2019 @ 7:00 pm

-

8:00 pm

$69.05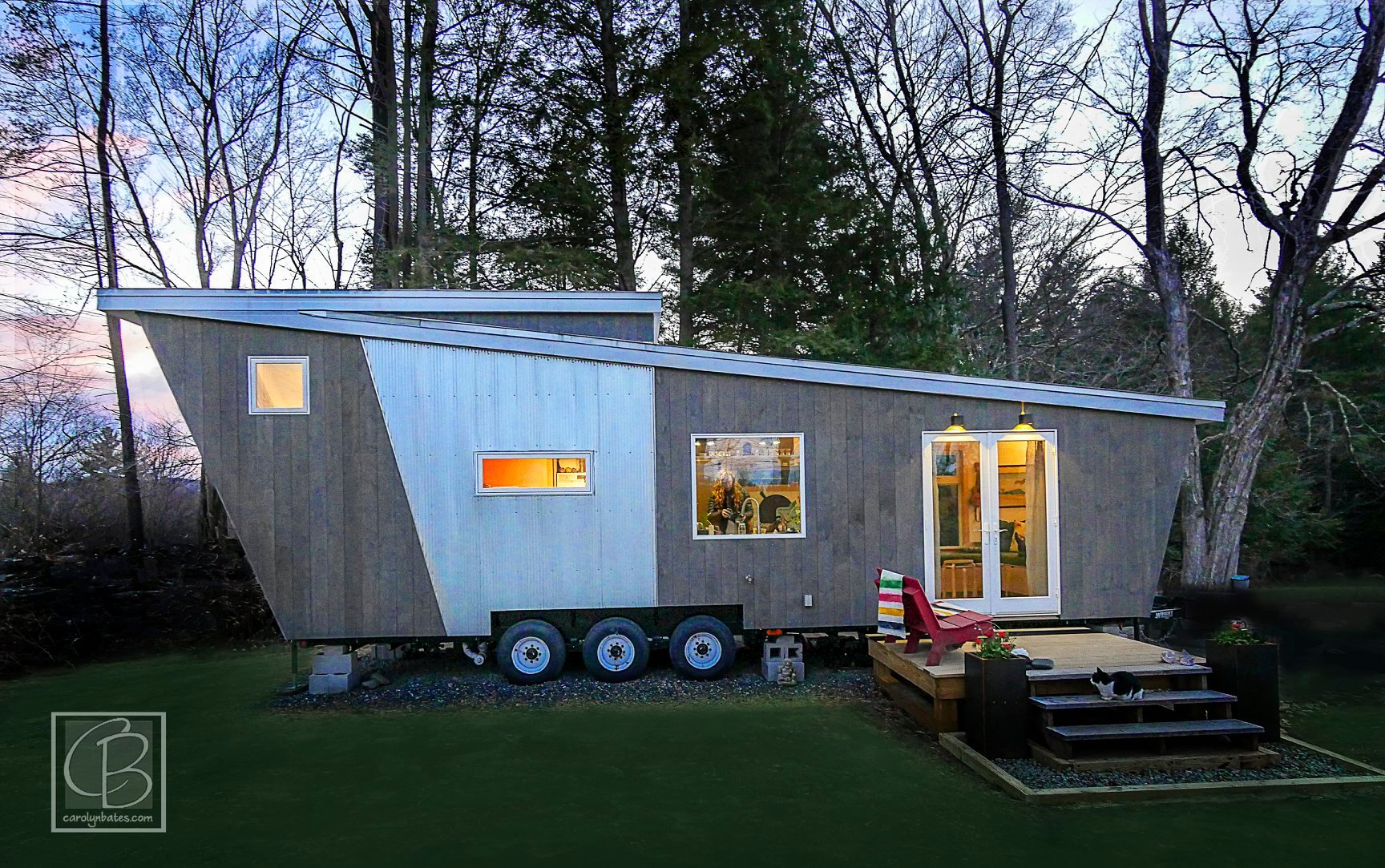 Yestermorrow Design/Build School's speaker series
Learn about tiny houses with Erin Maile O'Keefe, co-founder of Tiny House Fest Vermont and instructor at Yestermorrow Design/Build School. Erin designed and built her first home, The Paper Boat House, reigniting the dream she had at age seven of designing architectural spaces. She lives in her tiny home in Brattleboro, VT with her husband Kevin.
As an educator, trainer and community artist/activator, Erin has developed kinesthetic, multigenerational curriculums that facilitate group inclusion, connection, co-authorship and empathy of over 25 years. Her fascination with space all started with the study of dance and architecture—how humans experience and move in spaces both built and temporal.
After initially attending architecture school, her work turned towards movement arts and the relational spaces between people and groups. In 2015, after completing a Master Certificate in Creative Placemaking at Ohio State University, Erin founded The Human Connection Project that focuses on activating communities through municipal-wide arts projects, creative placemaking, and experiential engagement.
In 2016, she co-founded Tiny House Fest Vermont. The Fest focuses on housing solutions, innovations, and resources. In that same year, Erin designed and began building a tiny house called the Paper Boat. She and her husband Kevin have been living there since April 2018 and loving it!
Erin is a huge fan of Yestermorrow and has attended three design/build courses here, largely attributing the success of her Paper Boat design to the generous input from the many talented instructors.