Tiny House Events
Stay informed about upcoming events all over the US & the world!
Tiny Home Festivals, Film Screenings,  Advocacy Meetings, Workshops & MORE

The New Homemakers National Tour: Home Renovation for Women
September 6, 2019 @ 2:00 pm

-

5:00 pm

$75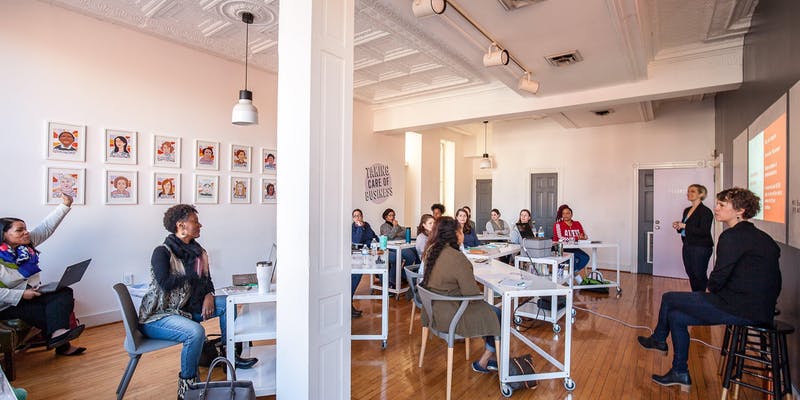 Are you looking for a home and feeling overwhelmed by the prospect of a rehab? Do you own, and want to educate yourself before engaging contractors on a renovation project?
OVERCOME YOUR FEAR OF RENOVATION AND BECOME YOUR OWN PROJECT MANAGER!
"We help people, especially women, create their ideal homes to fit their lifestyle goals."
The New Homemakers are coming to you in their self-built, converted Ram Promaster City camper van!
Delivering workshops across the Midwest and Southeast September 6 – October 4, 2019, we aim to teach 500 women in person!
70 hours of roadtime. 3500 miles. 16 cities. 4 weeks. 2 women. 1 dog.
"As two women who figured out how to live affordably and creatively in one of the nation's most expensive cities, we are redefining what it means to be a homemaker. We've renovated multiple properties, built a tiny house community, and created rental units and shared living spaces in our homes. We've started businesses from our hobbies, worked as career counselors and mentors, and this summer we will be sharing our knowledge and tools with you in our workshop series!"
They created the workshop in response to a rising demographic of single women homeowners, this workshop is for all individuals who want to gain a better understanding of home improvement and construction management, with a focus on making residential renovation and rehab more approachable for women. Participants will learn about the building process from start to finish, while developing a plan for navigating wants versus needs.
Workshop Topics Include:
Setting realistic renovation and rehab expectations

The importance of research and a clearly articulated design vision

Pros and cons of DIY versus hiring a professional

Finding and selecting contractors and tradespeople

Understanding legal considerations: contracts, permitting, licenses and insurance

Procuring supplies and materials

Project management, contingency planning and budgeting
ABOUT
The New Homemakers is a collaboration between Erin Helland of Hard Hat Diplomat and Lee Pera of Kotierra.
Erin is an entrepreneur and cultivator of community. For seven years, she built and owned an independent coffeehouse in Richmond, Virginia. She's now founder of HardHat Diplomat, a specialized consulting service created to make the home improvement process more approachable and help homeowners confidently navigate renovations. Erin is experienced in commercial and residential rehabilitation and is a certified DC home inspector. She is a homeowner, landlady, and Airbnb Superhost.  A cultural enthusiast, Erin lived several years abroad, has traveled to 40+ countries, and spent a decade working in international education and diplomacy.
Lee is a geographer and community builder.  A "third culture kid," she lived in 27 houses in six countries before landing in Washington, DC where she built her own tiny house on wheels and started a tiny house community. Founder of Kotierra, Lee shares her expertise as a tiny house consultant, helping communities and cities implement zoning changes for tiny house development and leading workshops for individuals curious about the movement. Previously, Lee worked in higher education as both a career advisor and study abroad advisor.