Tiny House Events
Stay informed about upcoming events all over the US & the world!
Tiny Home Festivals, Film Screenings,  Advocacy Meetings, Workshops & MORE

Tiny House PLUpetit Open House in the Netherlands
February 1, 2020 @ 10:00 am

-

5:00 pm

$10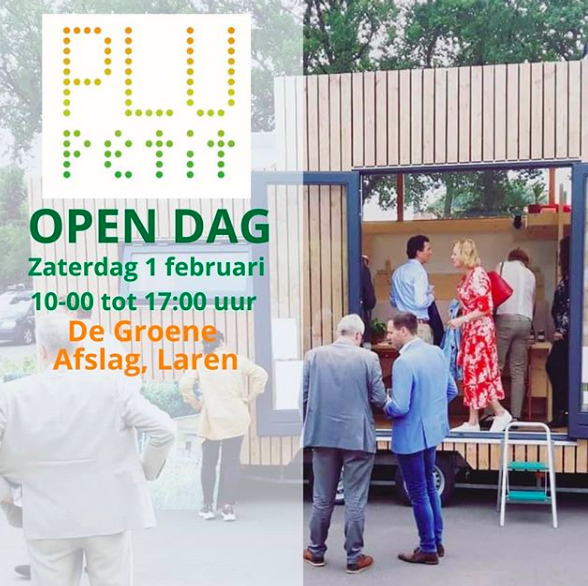 Visit the beautiful Tiny House PLUpetit at the Groene Afslag. Visit for a day of reflection and music!
"A beautifully designed object, self-sufficient with all living functions on board. Be inspired by efficient use of space and sustainable materials. Or view how the grid systems work, such as generating energy with solar panels. In PLUpetit these innovative techniques are visible as much as possible with an understandable explanation.

Perhaps you are primarily interested in Tiny House living: settling for enough through a sustainable, smaller lifestyle. Even then you can indulge yourself."
Program:
Mindfulness Walk
During our open day, you can walk along with either a "silence walk" or a "mindfulness walk" which are guided by Ingrid Kop from Eilandcoaching. Both walks last approximately half an hour. Ingrid is a stress counselor and dietist/lifestyle coach.
Performance by Brassa
A brass band in a tiny house? The 5 girls from Brassa let themselves be heard outside the rehearsal studio for the first time on 1 February, exactly one year after the first rehearsal. Not necessarily on a big stage: in a tiny house. A brass band in a tiny house, with all those horns and drums? Come and see if that fits, and especially: come and listen!