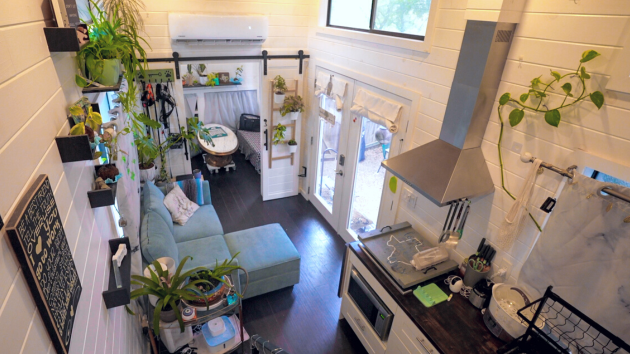 Special Educator's 3-Bedroom Tiny House
Meet Nikki, a special educator who lives in a 3-bedroom tiny house. It has a practical, unique layout that works well for accommodating her three large dogs and working from home. Living tiny in her parent's backyard has helped her live affordably while assisting them and helps her save for the future. Ultimately, Nikki would like to help other teachers do the same.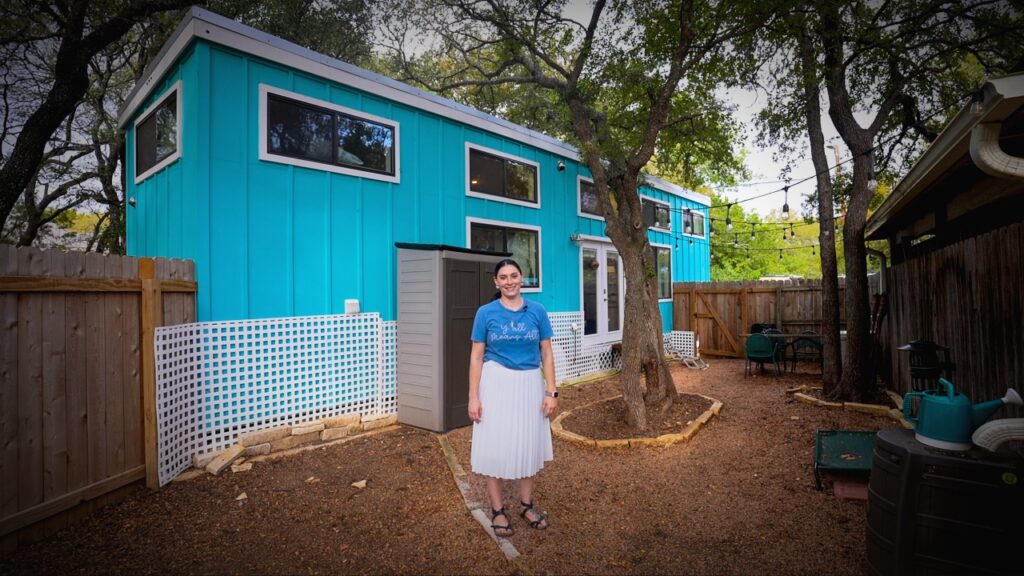 "I think in the future, I plan to stay in smaller spaces. I don't know that I'll stay in a tiny house for my whole life, but I think that I'd love to buy land and put several tiny houses to be able to provide that living space for other educators, just knowing the struggles financially and with housing that we face."

-Nikki, @nikkigoesonanotheradventure
Inside 3-Bedroom Tiny House
Nikki's beautiful 3-bedroom tiny house comes to about 356 square feet. It was built by NOMAD Tiny Homes, based in Dripping Springs, Texas. Thanks to the large number of windows, it has abundant natural light throughout the entire home. That's perfect for Nikki's extensive collection of indoor plants!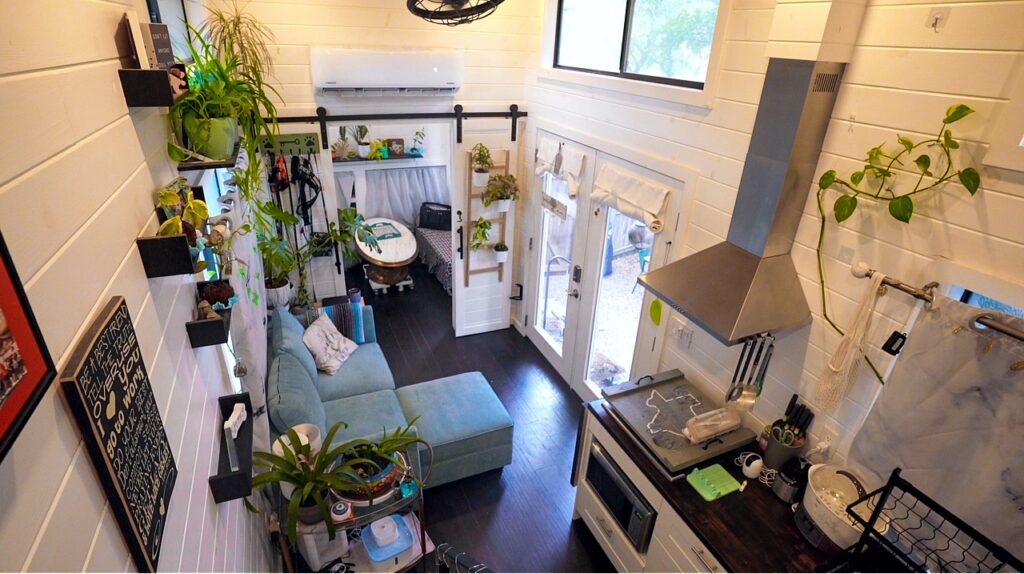 The THOW's 43-foot-long gooseneck trailer foundation makes her unique layout possible. On either end of the house, you'll find two sleeping areas. One is a fully private standing-height bedroom, and the second is a spacious loft with a multifunctional privacy screen.


Additionally, there's a downstairs home office/dog room. Nikki could easily make this a third bedroom if needed. And it would be semi-private! On one side, a sliding barn door separates it from the living room. A small door could be installed on the other side with access to the gooseneck loft.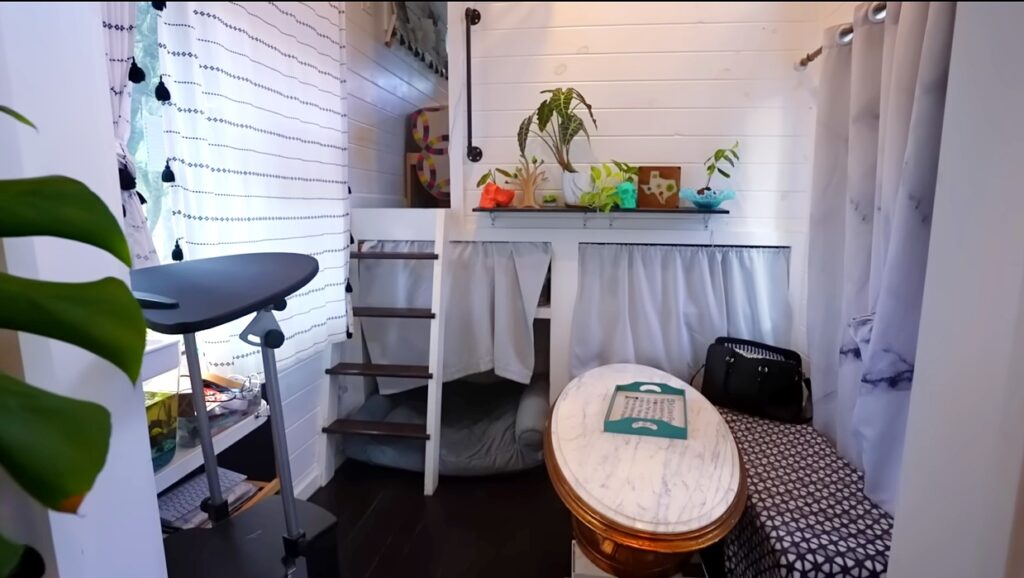 Watch the tour to see more of her 3-bedroom tiny house!
Thanks to our video sponsor, CookUnity! Get 50% off your first order of CookUnity meals by visiting https://cookunity.com/tinyhouse and with our code TINYHOUSE50 at checkout.