Update: Appendix Q Adopted in Boulder! Implications for THOWS?
1/22/20 Update: City of Boulder Approved Appendix Q
As expected the Boulder City Council voted to approve the IRC Appendix Q for tiny houses. While it primarily applies to homes, 400 square feet and less, built on a foundation, there's an exciting opening for movable tiny houses.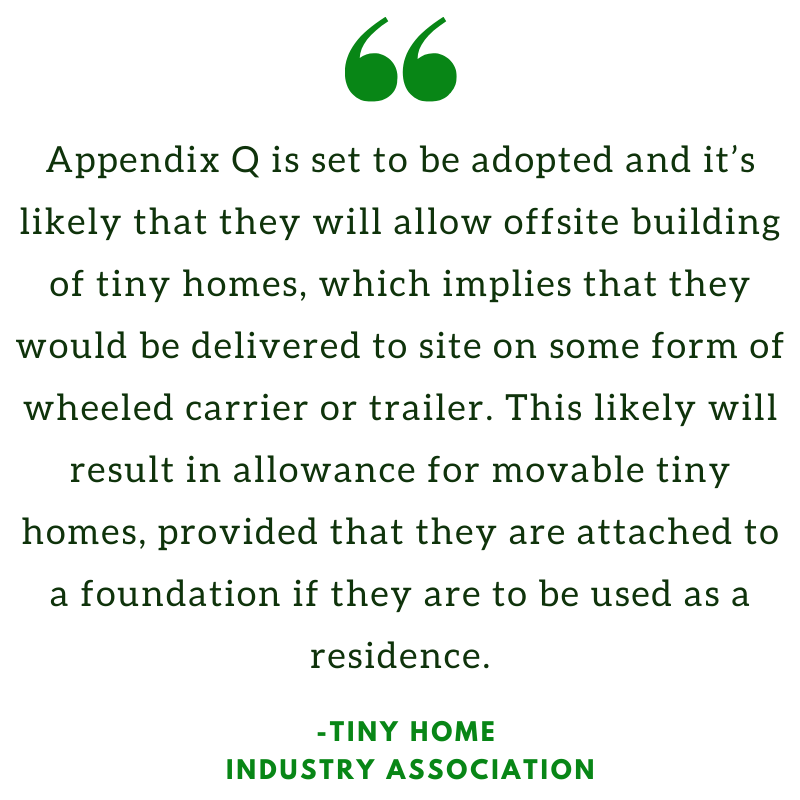 For more details, visit the Tiny Home Industry Association blog. Also, considering joining to support nationwide advocacy efforts to help achieve more victories like this for tiny homes.
Attend the Boulder City Council Public Hearing on Appendix Q
On Tuesday, January 21, the Boulder City Council is holding the second reading of the IRC Appendix Q. It's likely that they will vote to approve it, as well. Attend to show your support for tiny houses. Meeting details available here.
By adopting this building standard, it opens the door for more placement options by giving the Land Use and Zoning Department a much-needed tool. One thing is certain, Boulder, Colorado desperately needs more affordable housing options.
For a backstory on Appendix Q's creation at the Building Safety Journal and an analysis of the standards, visit Tiny Home Industry Assocation's website.
Don't live locally, but curious about the process? Watch the live stream of the Boulder City Council from Boulder 8 TV.
12/5: Boulder City Council is Considering Appendix Q Adoption