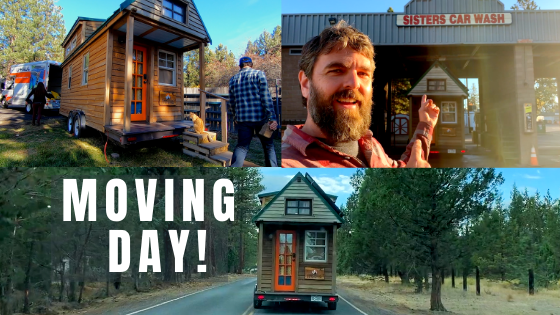 Tiny House Moving Day! From Prep, Pit Stops to New Parking Spot Set-up
Ever wondered what goes into a tiny house moving day?
In our latest video, we share behind-the-scenes of our most recent move. Safety first, always; see how we thoroughly prepare for travel.
One important to-do: grease the wheel barrings!
This is needed every 6-months or approximately 15,000 miles. If not properly maintained, your trailer wheels could cease up and catch fire. Unfortunately, we speak from experience.
Whether you move your tiny house regularly or once a year, there are specific steps you always need to take before traveling, as well as when settling into a parking spot. The same applies to both DIY towing and hiring a professional mover.
Next, we hit the road and make a couple of pits pit stops, from a "house wash" to overnight boondocking on a city street.
Sound strange? This is actually a known informal urban camping spot. You can find free camping sites while you're in transit to your final destination on Campendium, FreeCampsites.net, and the FreeRoam app.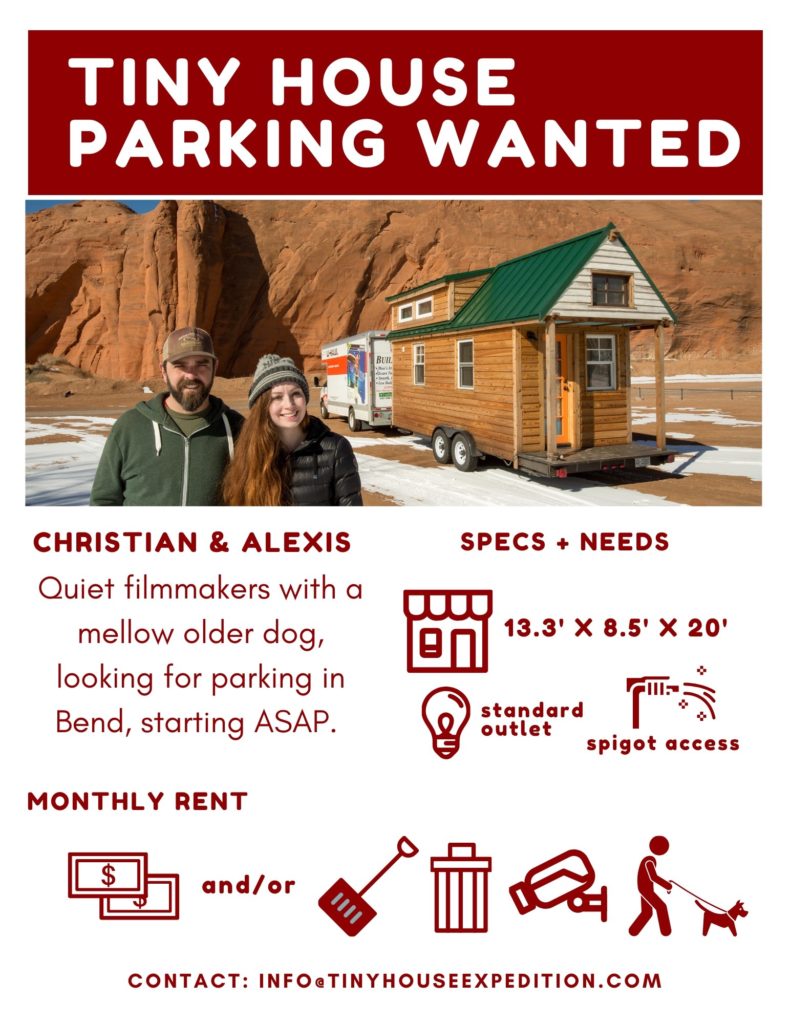 From there, we got set-up in our new winter backyard parking spot in central Oregon. We found this unpermitted ADU placement opportunity by posting a flyer on local Facebook buy/sell/trade community groups.
Additionally, our post included pictures of our tiny home, our parking needs, and preferred monthly rent.
A kind, welcoming family offered us parking in their large fenced yard with 20amp service. We pay $300 per month, including utilities. This payment helps them cover their mortgage and property taxes.
Over the past 4.5 years, we set-up our tiny home in parking spots over a hundred times.
Basically, we can do it in our sleep. But we try not to get complacent to avoid any safety issues or messiness, out of respect for our hosts.
In prep for the cold weather, we did thoroughly winterized our water system. Learn more about what we did here.
Though we do try to have fun when we move, too!
For more tiny house parking tips, see our webpage dedicated to the topic, and sign-up our e-Course for THOW travel how to.