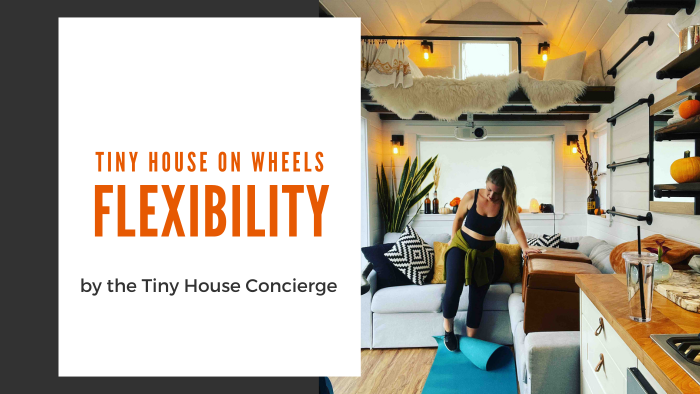 Tiny Houses = Flexibility
Hi Friends,
It's me, Alaska, otherwise known as The Tiny House Concierge.
Once upon a time, I quit my life and bought a tiny house- in the middle of a pandemic while being a caregiver and in the midst of moving states three times. Let's just say it was chaos.
But I think it's safe to say everyone has experienced their own version of chaos in the past few years.
In fact, if there is anything we've learned from our collective pandemic experience, it's that life can be unpredictable. Together, we've experienced shifting dynamics in how we approach work, family life, timelines, travel plans, and more.
But are you ready for the good news? 
My two years of tiny living have taught me that tiny houses have built-in flexibility. In fact, there is no better tool than a tiny house to help you adapt to uncertain times because tiny houses can be used in so many ways. 
Don't believe me? Here are just a few of the ways people are using their tiny houses.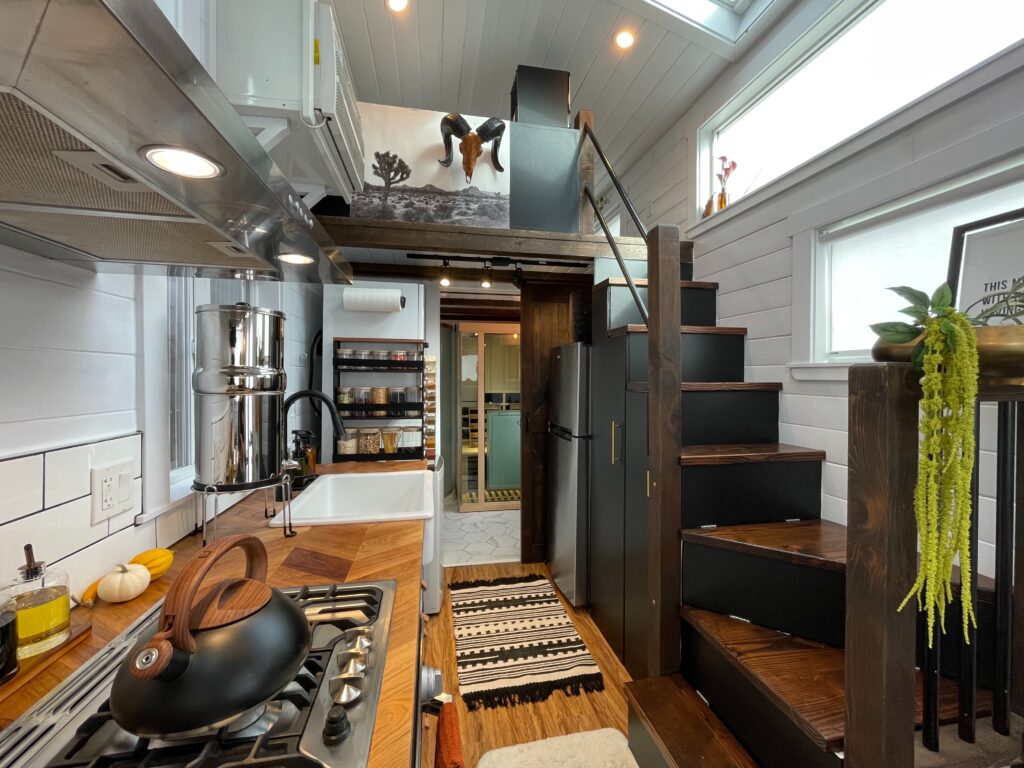 Tiny Houses = Flexibility for Many
1) The Tiny House Caregiving Unit
My experience with my sister taught me a huge part of caregiving is helping the person receiving care retain as much autonomy as possible. And that it's important to maintain your own boundaries as well! 
Fortunately, a tiny house can help facilitate both needs, irrespective of which party lives in it. 
When I first laid eyes on The Tiny House of Peace, I realized I was looking at a house I could move for my job or my sister's treatment. It would allow me to keep a roof over our heads at a reasonable price point, even in an expensive area. Plus, it had a sauna, which was a major part of her treatment! 
I hadn't ever intended to buy a tiny house, but let me tell you, The Tiny House of Peace lived up to its name by giving me options during one of the scariest chapters of my life. 
So what happened next? Well, my sister survived. I created The Tiny House Concierge (a tiny house help desk where you can get assistance going tiny!), and I settled in to enjoy my first home. Actually, that brings me to the next item on this list!
2. The Tiny House Starter Home
Whether you are starting a fresh chapter or just starting out in the world, a tiny house makes a great starter home! And I would know—The Tiny House of Peace was mine. 
Homeownership has been a learning curve, but I was glad to have that learning curve on a house that was 267 square feet instead of 2,500! 
I truly couldn't have asked for a better first home. Why do I say '"first?" Well, I may have a secret plan in the works. One that involves turning my tiny house into an Airbnb! Speaking of which…
Debt-free family uses their tiny house as a starter home!
3. The Tiny House Vacation Rental
Airbnb, VRBO, HipCamp—whichever platform you choose, a tiny house can make an awesome vacation rental!
I am just starting to explore this option, but plenty of people are already sharing their tiny homes in a short-term rental capacity. (Oh, and some of them are doing extremely well.) But, hey, that's no surprise since the world is totally obsessed with tiny houses!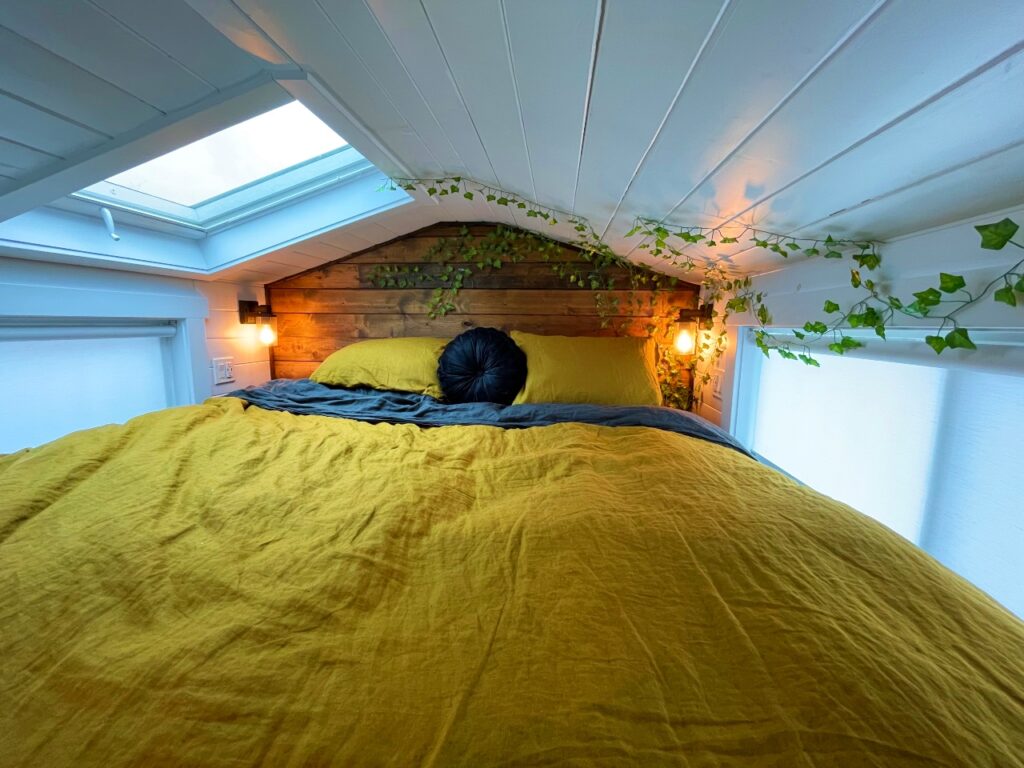 Would you stay at this tiny house Airbnb?
4. The Tiny House Home Office.
More people than ever are working from home, which means more of us need a home office!  
Tiny houses make great home offices because they offer a serene place to focus that is separate from one's traditional home. This separation provides peace and quiet and encourages work-life balance by distinguishing between working space and living space. 
And how tiny-house-lifestyle is that?!
However, many full-time living-in tiny house designs now feature separate home office spaces to accommodate the growing number of remote workers.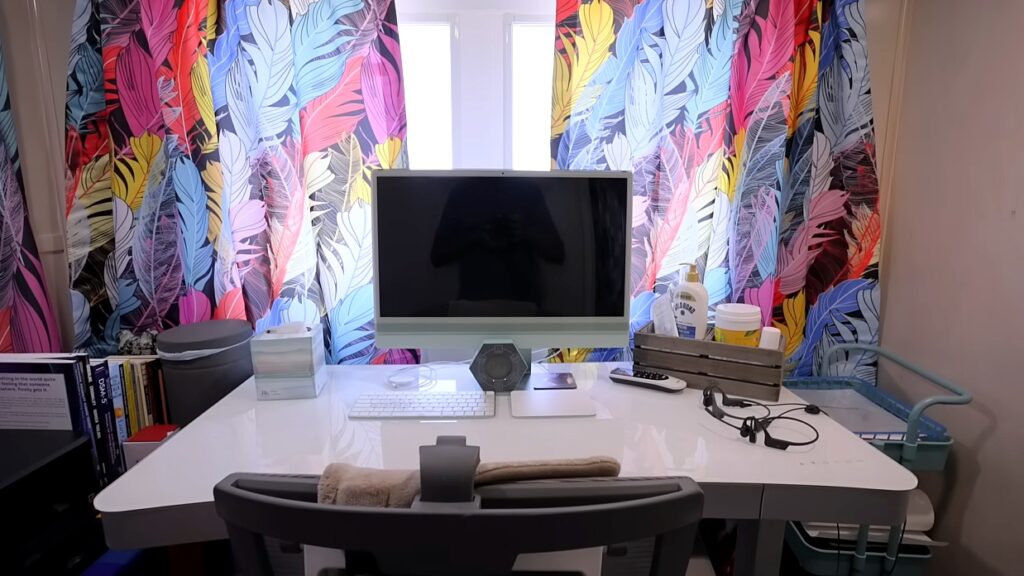 Janet's tiny house home office - click to watch the tour!
5. The Tiny House Boutique.
Are you ready to hear the cutest thing ever? 
Some people are turning tiny houses into tiny storefronts! 
Imagine an eensy-weensy jewelry store inside a tiny house on wheels! 
I've also heard of tiny house clothing boutiques, tiny house coffee shops, and tiny home hair salons! 
Building a mobile business in a tiny house allows you to own your storefront. It also allows you to move your business to wherever would benefit you most!
So what do you think? Are you going to be the first to start a tiny thrift shop? Anime store? Or pet emporium? The options are literally endless!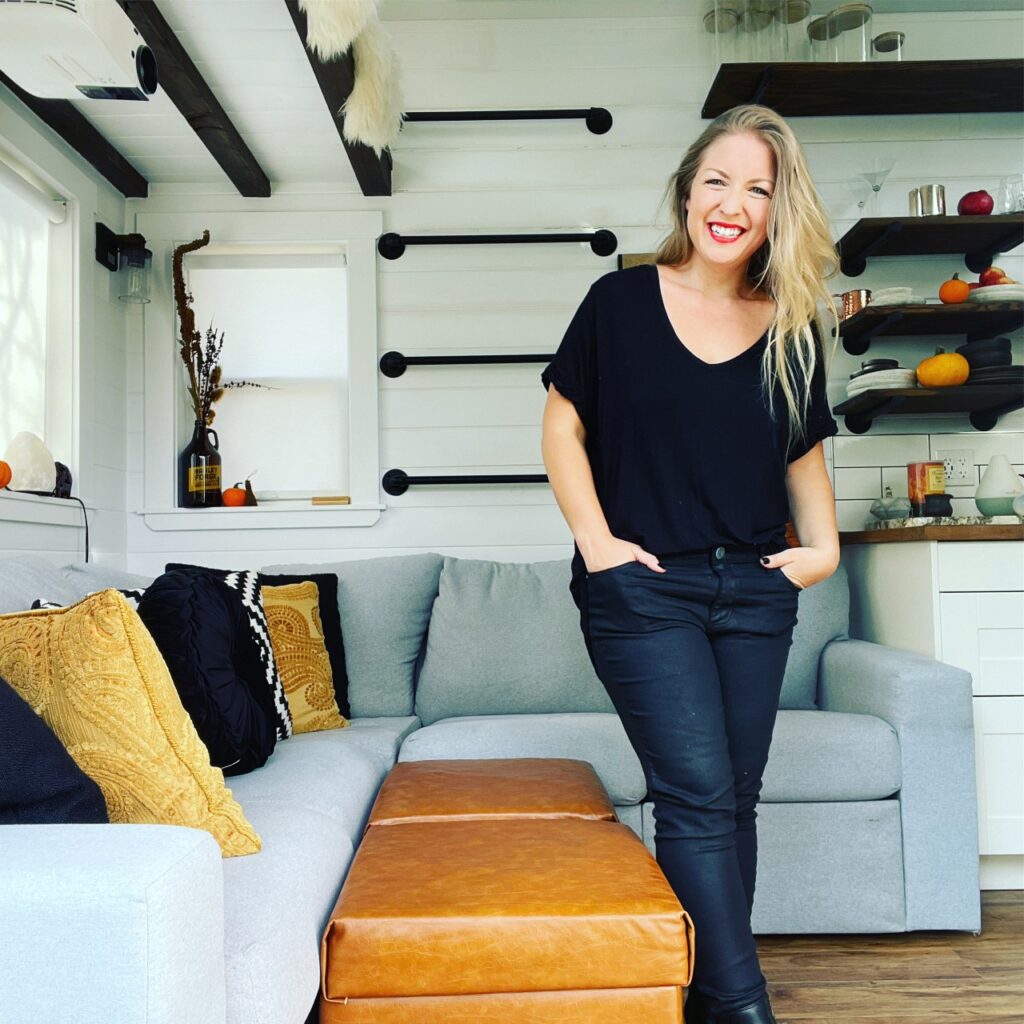 And that's Why Tiny Houses = Flexibility
I love tiny houses for a million reasons, but let me tell you, their flexibility is one of the best parts! 
Since I own a tiny house on wheels, I've been able to move states twice in two years with minimal upheaval. I've also used my tiny house to start a business and be there for my family in a time of need. And who knows? One day soon, it might become a part-time Airbnb to help fund my next adventure!
We never know what the future holds, but while change can be difficult, it can also usher in a whole new season of our lives. All I know is that I feel a billion times more confident with the Tiny House of Peace by my side. 
And if you buy a tiny house, I know you'll feel just the same. I can't wait to see what you do with yours!
~
Would you like to talk out your tiny house plans with an expert who's been there before? Perfect, because that's exactly what I do! You can book an appointment here.
Until then!
-Alaska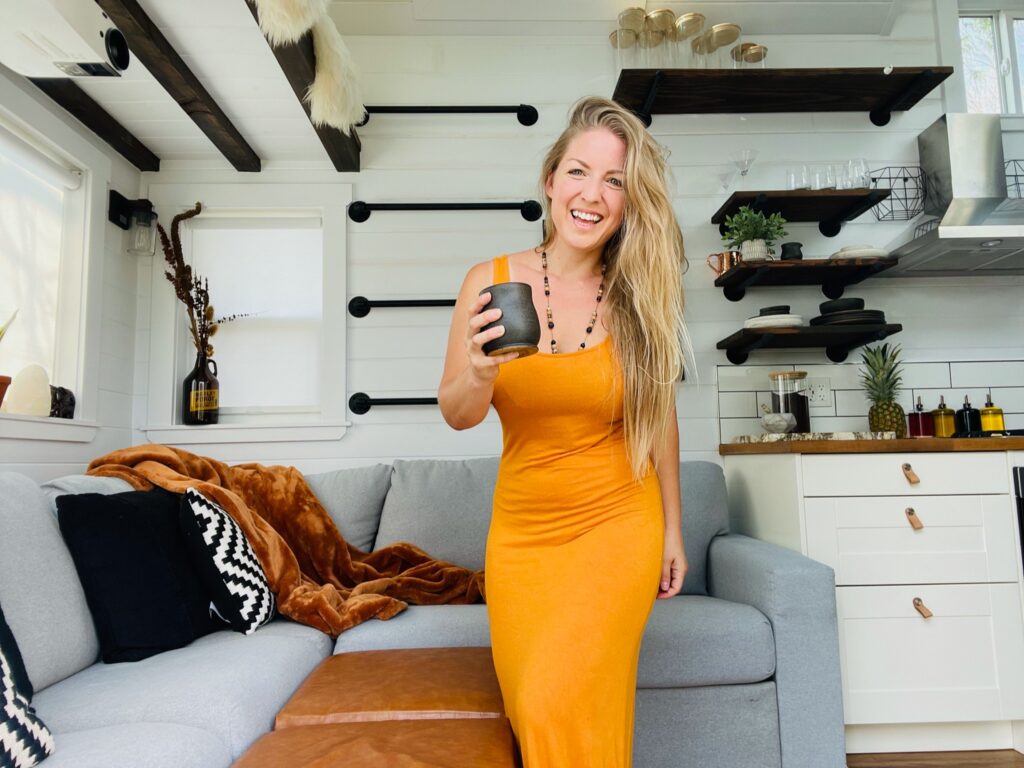 Alaska is a writer, realtor, and tiny homeowner living in the great state of Colorado. She is the founder of The Tiny House Concierge, a company that offers consultation and copywriting services for people looking to rethink their housing and rewrite their lives. In addition to her website, she can be found on Instagram and YouTube.