Tiny House Events
Stay informed about upcoming events all over the US & the world!
Tiny Home Festivals, Film Screenings,  Advocacy Meetings, Workshops & MORE

ADU Hour
April 20, 2020 @ 11:00 am

-

May 1, 2020 @ 12:00 pm

$319 – $359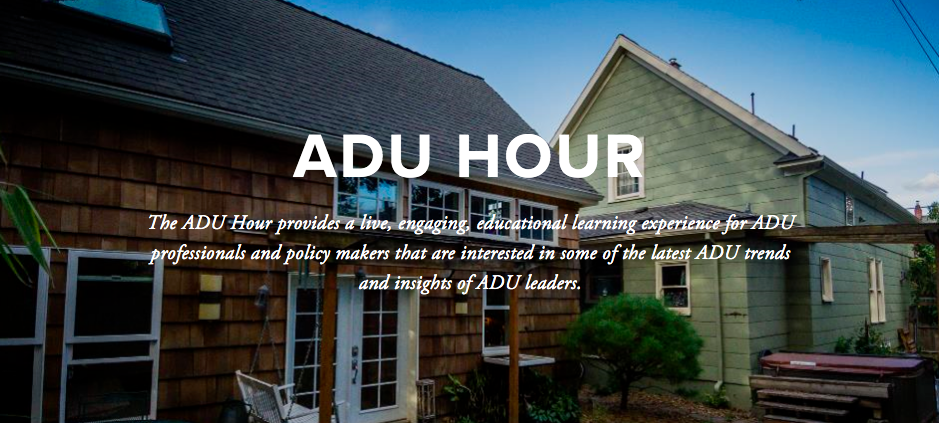 The ADU Hour provides a live, engaging, educational learning experience for ADU professionals and policymakers that are interested in some of the latest ADU trends and insights from ADU leaders.
What is this ADU Hour all about?
We're stepping into the Coronavirus vacuum with some timely, educational and practically useful content about a topic that is near and dear to us, ADUs. The general objective of the ADU Hour program is to help increase the supply and demand for ADUs. The live show will be free.
The program will be hosted by Kol Peterson and will feature a guest for each show. Kol will interview the guest for an initial interview portion of the program that will last 20-30 minutes. Then, we'll open up the event for participants to ask questions for up to 15 minutes. So, the whole program could be anywhere from 20 minutes-45 minutes.
How much does this cost?
It will be free and it will be live!
Who's Running The ADU Hour?
Kol Peterson is the host. Kol is owner of Accessory Dwelling Strategies LLC and editor of BuildinganADU.com.
Monday's guest is an ADU designer who has worked in both Oregon and California. We'll be talking about some ADU design best practices.
Tuesday's guest is a prolific builder with more than decade of experience building ADUs, following decades of tract homebuilding.
Wednesday's guest is an appraiser who is currently conducting one of the first major studies of ADU contributory value based on sales comps.
Thursday's guest is a property manager with a real estate background, and a special focus on landlord tenant law and rental regulations for the owner occupied ADU community.
Friday's guest heads up the residential renovation & construction loan division of a bank that operates throughout the West Coast.