Tiny House Events
Stay informed about upcoming events all over the US & the world!
Tiny Home Festivals, Film Screenings,  Advocacy Meetings, Workshops & MORE

Australian Vanlife Gathering Bundjalung Region. Gold Coast & Byron Bay inland Region
October 6

-

October 8

A$65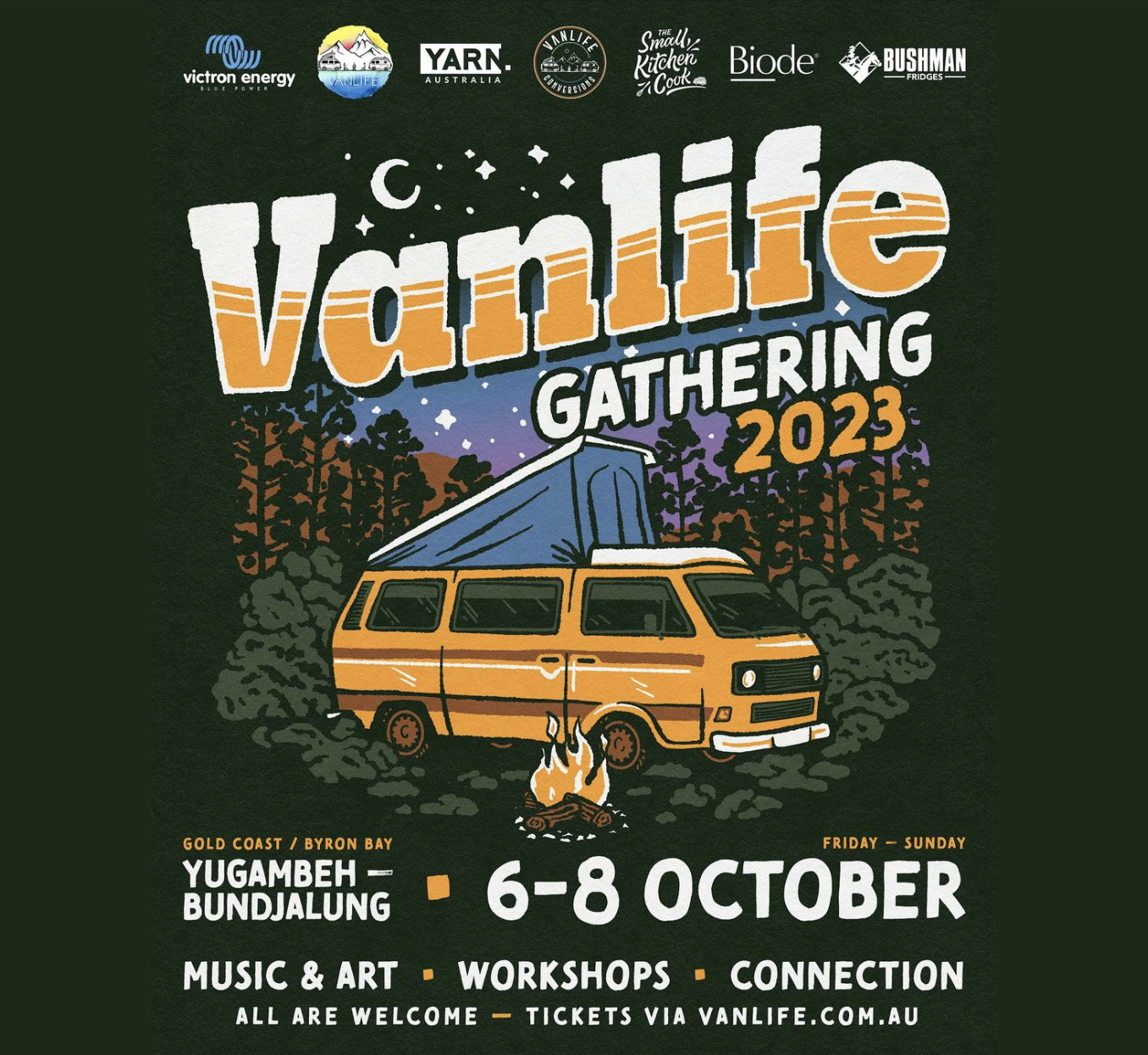 Early bird tickets July 4 -August 31
These Vanlife Gatherings have inspired people all over the world with a core focus of creating safe spaces and building community.
There will be a First Nations cultural conversation hosted by @yarnaustralia Building healthy relations between Indigenous & Non-Indigenous Australians.
The masters
@victron_energy
will be hosting a workshop on solar and all things power.
Activities, open mic music, projections, food, yoga, much much more as well as an epic raffle from some incredible brands. Including,
@bushman_fridges
,
@willandbear
,
@victron_energy
,
@biode.official
@pendleton.au
@topodesigns.au
and more.
All are welcome no matter who you are or what you drive. Van, truck, bus, tent, swag, hammock we just want to celebrate you, as you are.
#vanlifediaries
Creating safe spaces to be yourself, connect and build community.
Get tickets HERE.
VANLIFE DIARIES BEGAN WITH A VAN … SURPRISED, EH?
Vanlife Diaries was initially a concept. Jared and Sam were fitting out vans into campers at an affordable price for fellow travelers. Travelers don't have a lot of money and are usually happy just to blaze their own trail. If this involves hiring a campervan, funds can hemorrhage. Jonny, one of Jared's long-time brothers, came to stay at Jared and Sam's rental property in Collingwood. Like most old friends, the pleasantries dissolve rapidly and questions of direction and struggle bubble to the surface. Jonny had some skills he wanted to bring to the table and over the next four hours, they created a team and project. After six months, Vanlife Diaries Instagram following spiked to 30,000. The friends orchestrated two vanlife gatherings, fitted out several vans and expanded the Vanlife Diaries network of facilitators to five countries and four continents.