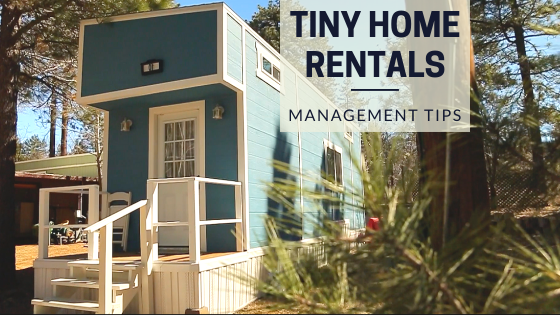 Pro Tips on How to Manage and Turn a Profit on Tiny Home Rental Properties
Are you considering renting out a tiny house but need some tips on how to manage it? Read this article to learn how to manage tiny home rental property.
Demand for tiny houses is skyrocketing given that traditional homeownership is getting further away from the average American's grasp. This may be true now more than ever as the world economy goes through one of the greatest depressions it has ever seen.
That presents an opportunity for real estate investors that don't have the cash to buy full-scale homes but do have the money and the land to start a burgeoning tiny home business. Also, an opportunity for a traditional homeowner, looking to rent out a tiny house in the backyard.
In this post, we share how to manage tiny home rental property tips so you can maximize your revenue stream while providing quality rental opportunities for others.
Be Prepared to Purchase Your Tiny House(s) in Cash or Make a Hefty Downpayment
Banks are getting tighter than ever as defaults on loans rise due to COVID conditions. Consequently, we expect them to be very focused on loans that are seemingly safe and familiar. Chances are that conservative view on lending won't roll out the welcome mat for your tiny home investment property.
Additionally, be aware that new tiny house specific lenders require a good credit score and a 20% downpayment.
The good news is that tiny homes can be extraordinarily low cost, compared to other kinds of housing. Granted, you may want to invest a little bit more in your tiny house so you can stand out in what may prove to be a competitive rental market in the years ahead.
In any case, make sure you have cash on hand to buy your unit, make a hefty downpayment, or purchase the materials required to build it.
Make Sure Your Tiny House Rental Is Legally Permitted on Your Land
You can't have a tiny house rental without land to put it on. We're guessing that you plan to place it on an existing parcel that you own, or you plan on acquiring new land to accommodate your property.
Whichever way you go, you want to make sure your land allows for tiny homes (site-built, modular, or movable).
Many zoning laws classify tiny houses on wheels as temporary structures and limit or outright prohibit their placement. Though, some rural areas have unrestricted zoning or allow for extended RV camping.
If you play loose with the law and rent out structures without the right permits, you could receive a code violation that could ruin your rental plans.
Assess Whether or Not Your House is up to Code
While zoning dictates where you can put a tiny house, local building codes dictate how the structure needs to be built. Typically applies just to those on a foundation.
Several tiny homeowners build their own houses. For the most part, these DIY-builds are perfectly livable. Unfortunately, being "perfectly livable" may not align with your community's building codes.
If a tenant moves into your tiny house and finds that aspects of your property are not up to code, they may refuse to pay rent until repairs are made, some of which can be devastatingly expensive.
Do your homework beforehand to ensure you can afford to build a tiny house that is in full compliance with community guidelines. Working with a skilled property management company can be helpful to this end and with other technicality concerns, you may have.
Consider Renting in Vacation-Friendly Areas
Implementing how to manage tiny home rental property tips is a lot more enjoyable when the property you're managing is generating money. One of the best ways to ensure that outcome is to have a property in an area that's frequented by tourists.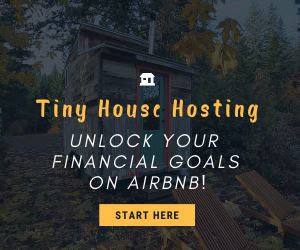 Tourists, particularly those that are visiting woodsy or beach locations, love the allure of tiny house living as a break from their norm. We appreciate that you can't move your land, but if you're in the market for a new parcel, look carefully at places that attract travelers.
Though short-term rentals are experiencing a decline right now due to the pandemic. So you may want to consider beginning as a longterm rental for now or being open to short or longterm stays.
Survey the Pulse of Your Community
You don't need to be in a big vacation market to turn a profit as a tiny house renter. It may be that local demand is enough to sustain your tiny home as a long-term rental unit.
Consider the pulse of your community. Is there a high interest demonstrated by local tiny house enthusiasts Meetup or Facebook groups? Is there a low vacancy rate on rentals, and demand for more?
If the answer is no, you'll want to rethink investing in tiny homes at your location. If the answer is yes, proceed with confidence!
If unsure, you could do some polling in local Facebook groups or an ad on Facebook Marketplace or Craigslist.
Also, for pricing decisions, look up the local cost of studio apartment rentals. Be sure to look at what amenities and utilities are included with the rent.
From there, you can create a fair price point for tiny house longterm rental.
Ensure Your Tenant's Living Space Is Transparent
A common experience we hear with tiny house landlords is that tenants move in and quickly start expanding their use of the land they're on far beyond their house's borders. To avoid any conflicts, make clear in your rental agreement how much land around your unit is available for use and any boundaries or rules.
Being transparent ahead of time will save you a world of headaches down the line.
Ancillary Income Can Make a Huge Difference
Our last tiny home rental management tip is perhaps the least talked about but one that can move the needle in a big way. If you're finding that your unit isn't renting out enough as a long-term or short-term rental property, particularly during down seasons, seek alternate means of income.
For example, couples getting married might love to use your tiny house as a backdrop for a photoshoot. Similarly, film studios might like to shoot various pieces of media in or around your home.
Mastering How to Manage Tiny Home Rental Property Advice Takes Practice
Reading how to manage tiny home rental property tips can go a long way when it comes to setting the stage for your success. At the end of the day, though, the best teacher on this front is experience.
If you're passionate about the idea of being a tiny house landlord, jump in, learn as you go, make adjustments, and enjoy the ride! We're confident it will be a fun one.
For more helpful guidance on all things tiny homes, check out the latest content on our blog.
Tiny House Lifestyle Podcast Talks with Airbnb Superhost, Kristie Wolfe About Buying Inexpensive Land, Building for Cheap, and Dominating Airbnb:
Good Tiny News Delivered Weekly!
Sign-up for our weekly newsletter featuring the latest good news, design inspiration, legal victories, and new resources to help you achieve your dreams!