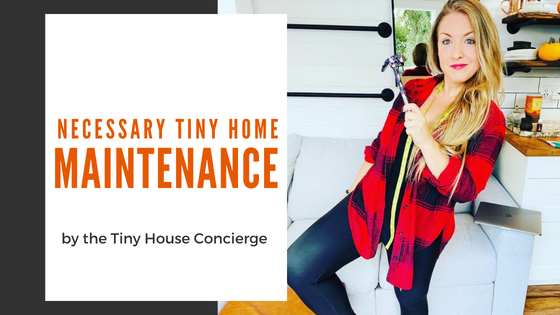 4 Tiny Home Maintenance Tasks I'll be Tackling this Summer
Hello Friends,
It's nice to see you here on the Tiny House Expedition blog! My name is Alaska, AKA The Tiny House Concierge, AKA the woman who quit her life, bought a tiny home, and has been living her best life ever since.
If you haven't made the leap to the tiny house lifestyle yet, rest assured, it's as amazing as they say. Like all forms of homeownership, though, it takes some effort.
That's why I thought it would be a good idea to give you a peek inside tiny home maintenance!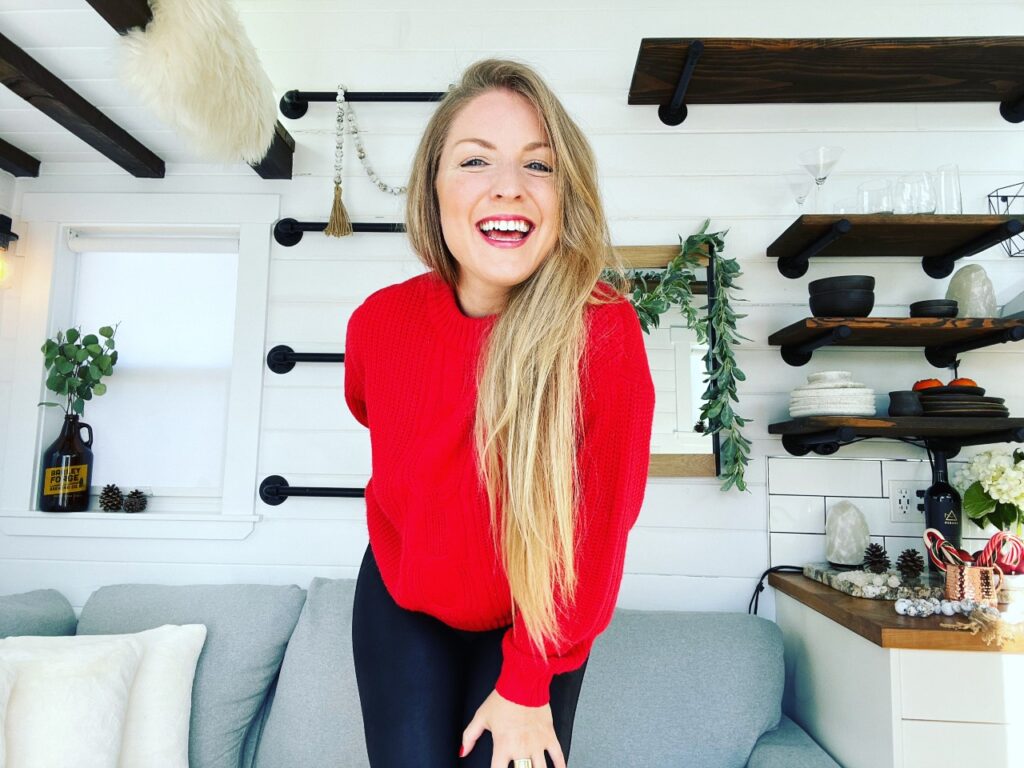 My tiny house is five years old and needs a little love.
My house (The Tiny House of Peace) was born in 2018. It's a 26' tiny home on wheels built on an Iron Eagle chassis with cedar siding and a metal roof. It was built by a professional tiny home builder (Mint Tiny House Company), and I am the second owner.
This tiny house is my first time diving into homeownership, but it's worth noting that this is the world's first time diving into tiny home ownership, which leaves us with a collective question:
What kind of maintenance do tiny homes require?
Answering this question will take us some group trial and error, but below are a few things I plan to tackle this summer.
1) Re-staining the cedar siding
To be fair, the builder did warn the first owners that this would need to be done. And yes, the first owners gave me a heads-up before they sold me their tiny house and moved on to vanlife. But then I didn't do it. Whoops.
Now, the side of my house is weathered and in danger of developing moisture problems if I don't correct this problem ASAP. 
Unfortunately, I've just moved to the pacific northwest, and it's been raining too hard to tackle this one yet. I don't know much about re-staining a house, but I know that one should wait until the wood is fully dry before doing so!
I promise to do it soon!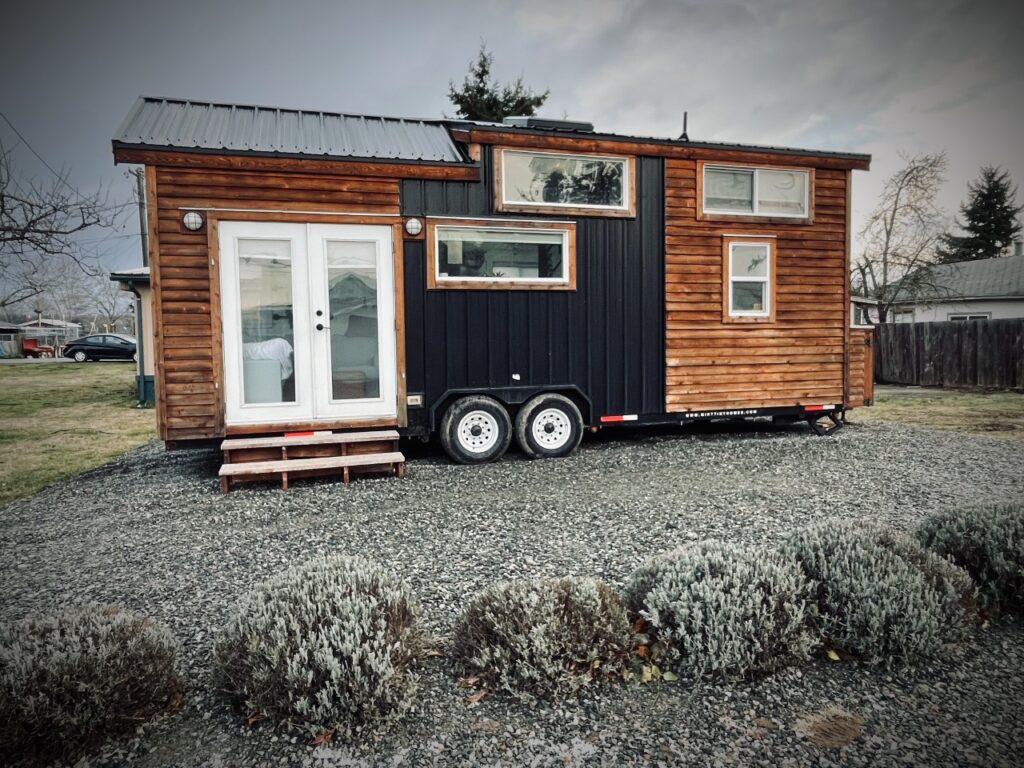 Still cute, but re-staining the cedar will go a long way!
2) Cleaning the A/C
Last year, I noticed that the A/C wasn't working nearly as well as it should. Then my friend who "runs hot" confirmed this. Cleaning a window unit A/C is (apparently) a thing, so this is the number two task on my tiny house maintenance list!
3) Caulking and repainting my tiny house's tongue and groove walls
Remember when it was all the tiny house rage to use tongue and groove siding on interior tiny house walls? Well, I love the look, but after five years, my house has moved and settled enough that there are cracks in the paint… absolutely everywhere.
This is the biggest project on the list. My plan is to move most of my stuff out of the house so I can get it all done at once. Caulking and repainting are part of having walls, but I'll be glad when this one is finished.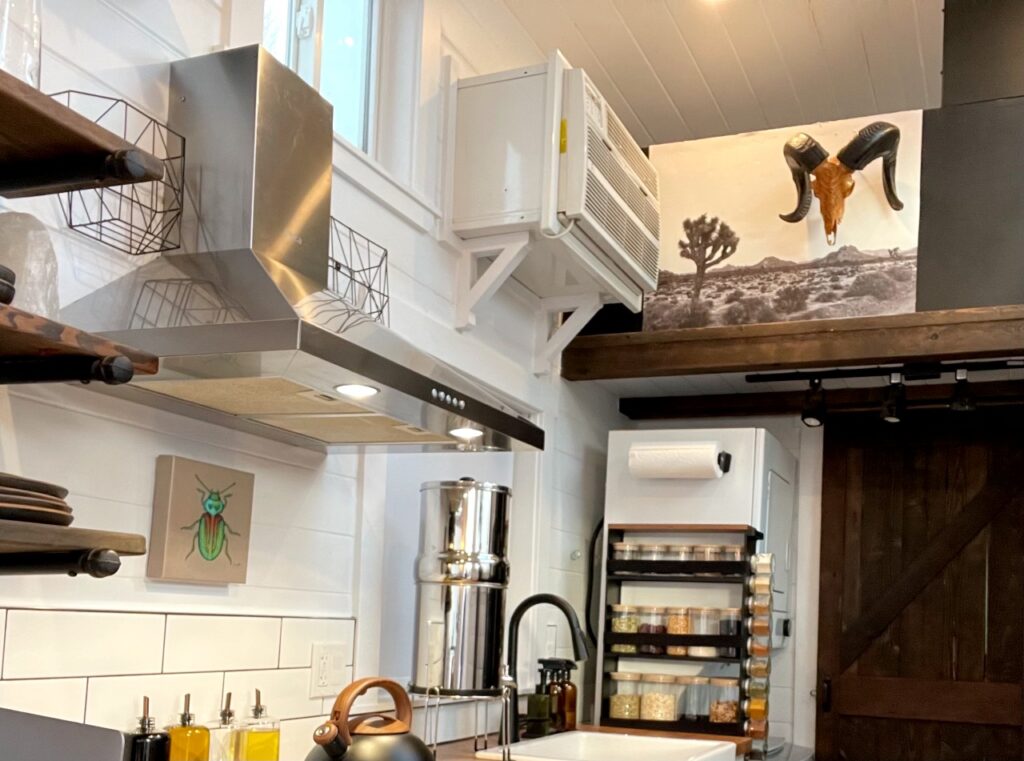 The A/C must be cleaned.
4) Touching up the rust spots on the tiny house trailer
Yup. This is a thing. I supposed it's to be expected when one's house is built on a metal chassis, but it's not something I thought about before buying a tiny home.
Fortunately, a tiny home trailer manufacturer assured me that fixing it is as simple as sanding the rust down and spraying over it with high-quality outdoor spray paint. So wish me luck!?
Tiny Home Maintenance 
Owning a tiny home is a ton of fun, and I wouldn't change it for the world. But these maintenance needs are a good reminder that even though my house is small, it still needs regular love. 
Do you live in a tiny house? Or are you thinking you might buy a tiny house in the future? Either way, there is no better source of information than the Tiny House Expedition blog. I'd encourage you to subscribe here.
I'll be back in two weeks, but if you need me in the meantime, you can find me at TinyHouseConcierge.com.
Thanks for reading!
-Alaska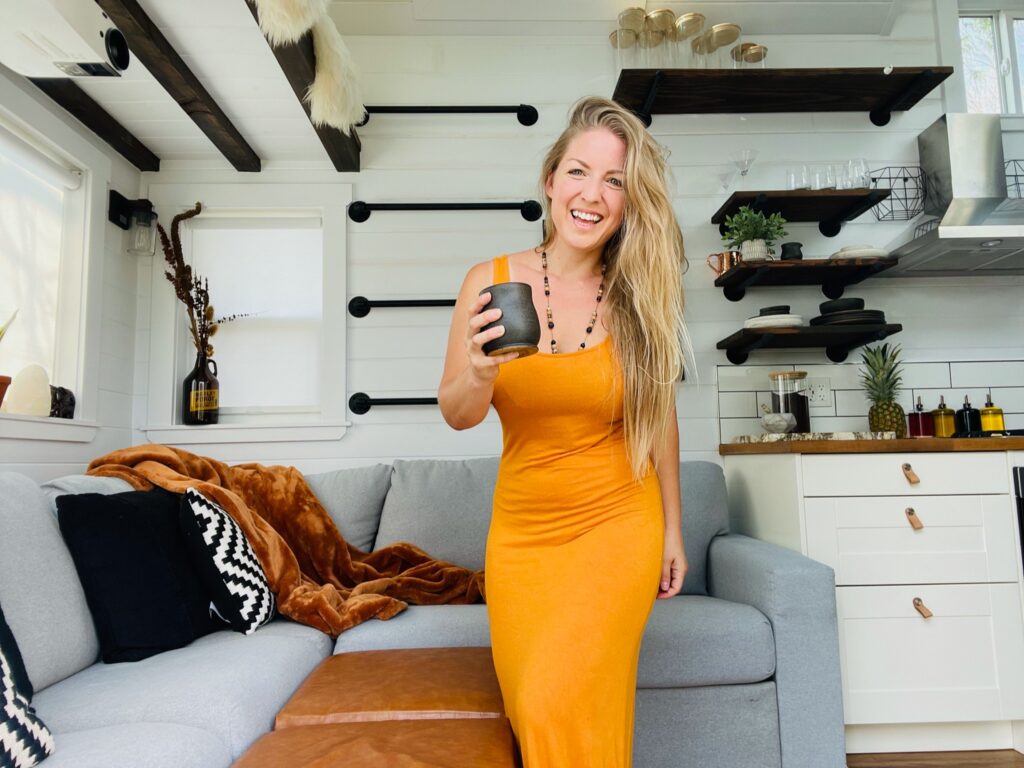 Alaska is a writer, realtor, and tiny homeowner living in the great state of Colorado. She is the founder of The Tiny House Concierge, a company that offers consultation and copywriting services for people looking to rethink their housing and rewrite their lives. In addition to her website, she can be found on Instagram and YouTube.