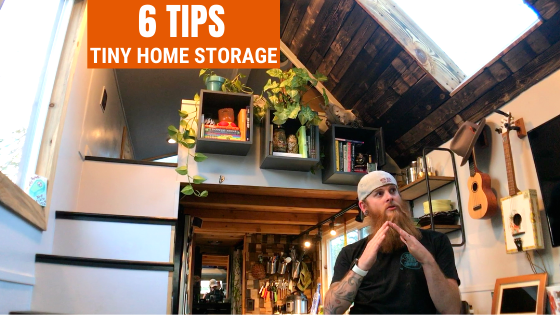 Space-Saving Tiny House Storage Tips
Sharing essential tips for space-saving tiny house storage.
Many people prefer living in a smaller home because there are a multitude of benefits to downsizing. For instance, you can save a fortune on rent and energy bills, plus there is far less maintenance involved. Everything is so much cozier, too.
However, there is one major disadvantage to living in a smaller home – and that's the reduced amount of storage. If you have recently moved into a tiny house with loads of possessions, then you've probably come face to face with this problem - but don't worry.
To help our readers with this predicament, we've collected various tricks and tips for storage in a tiny home.
Keep reading to find out what they are and start saving space today.
1.) Organize Your Cabinets
First things first, we recommend that readers organize their cabinets, other storage compartments, and closet. We all tend to shove everything into a cupboard without much afterthought, but this will actually take up a lot of room in your tiny home.
For this reason, you should organize these spaces to optimize the storage potential.
For example, tidily stack items where you can, sort your belongings into categories, fold your clothes Marie Kondo-style, etc. It's surprising how much of a difference correctly arranging your possessions can make.
2.) Declutter Where Possible
Without realizing, we can accumulate loads of belongings over time—even in a tiny house. As a result, our homes can become filled with unnecessary clutter.
Unfortunately, you simply don't have space for things you don't need or use anymore in a tiny home.
So, we advise you to sift through your personal belongings in each area of your small space, similar to the downsizing process you did to go tiny. Create a pile of items you do need and a pile of items you don't need. Fortunately, this process should go quickly because your tiny home storage space is already limited.
Of course, that doesn't mean you can't keep anything with sentimental value. But if you have pants, you no longer fit in, or a superfluous amount of pots and pans, then you should give these items away.
Using thrift shops and selling items online are always good options. It always feels good to see your belongings live on and avoid the landfill.
3.) External Storage
For those who can't bear to part with certain items and simply don't have enough room for them in their tiny house, we recommend renting a storage unit.
These are external storage areas that you can use for whatever purpose you desire. For instance, some people use them to stow their old pieces of furniture or Christmas decorations.
Most companies that provide a storage unit also offer fully flexible contracts, so they are definitely worth looking into. You will probably find that paying for a storage unit alongside your tiny home is cheaper than owning a bigger property, too.
4.) Use Subscription Services To Save On Storage Space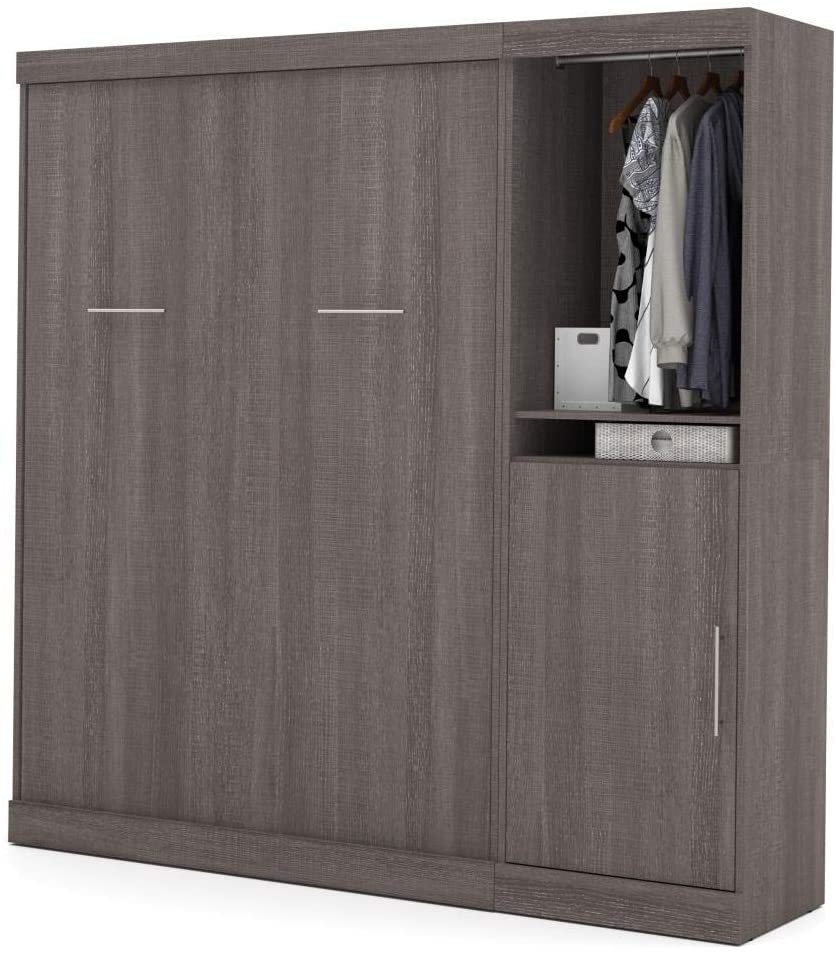 Here's a neat trick. Rather than buying items in bulk (which uses more space in your home), you could have these things regularly delivered to you by using a subscription service. For example, instead of buying loads of air filters for your HVAC system at once, you can use Filterbuy and only receive air filters when you need them.
This smart trick is a simple but effective tiny home storage hack.
5.) Buy Shelving Units
Shelving units are a lifesaver when it comes to tiny house storage. They allow you to make use of space that would otherwise be inaccessible, plus there are a whole variety of shelving units on the market nowadays.
For starters, we have a small built-in bookshelf on top of our staircase closet. Wall-mounted shelves can be used for both books and knick-nacks— clever ways to furnish your home whilst also providing additional storage.
Buying furniture that doubles as a shelving unit is handy, too. Murphy beds with built-in shelves is a classic small-space-friendly example of this.
6.) Box Things Up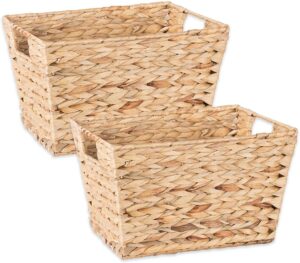 Never underestimate the power of a good old-fashioned box or basket.
You can effectively keep everything clean and tidy in your tiny home by making proper use of boxing. What's more, there are loads of decorative boxes on the market nowadays, which can nicely tie in with the rest of the furniture in your different rooms.
For example, woven baskets look beautiful in storage lofts. Easily them stow away while creating additional clutter-free tiny house storage. Anything from shoes and off-season clothes to linens and office supplies can be stored and organized by simply investing in some boxes.
Use these simple tips and tricks to optimizing your tiny house storage. It's all about being smart and savvy to create a comfortable and stylish home.
Watch this tour for many clever tiny home storage ideas!
Cover image of Das Kleine Haus - watch the tour!
Find Your Perfect Plans for Your Dream Tiny House!
Browse this amazing, growing directory of tiny house plans—all on sale for a 5% lower price than other places on the web.
Plus, every plan comes with over $200 in FREE bonuses, including a comprehensive how-to build a tiny house digital workshop!