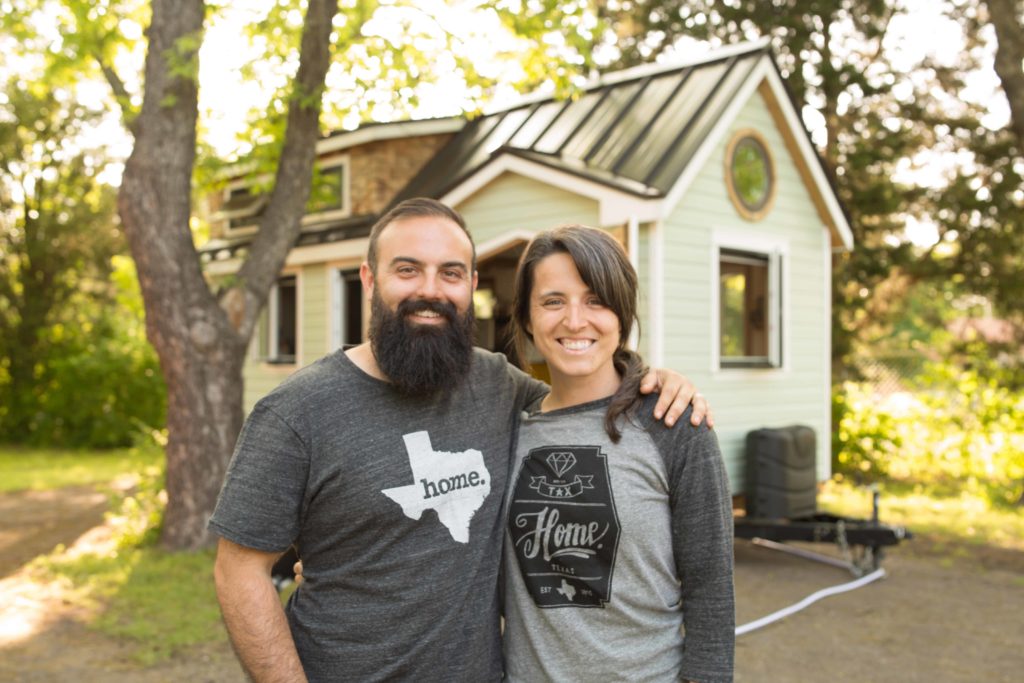 Tiny HOME Tour of America
A Tiny House Expedition & Home State Apparel Collaboration
What defines home for each of us is incredibly personal and more often than not comes from a place of love. Home represents a beautiful spectrum of meanings. Each meaning is valid. Nothing is more intimate than one's home—  a place, a structure, a feeling, a state of mind.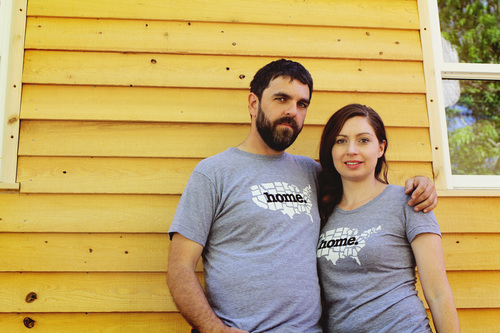 For us, home is a sense of community. A feeling of belonging and security. A place of our own, where we can be our best selves. It's our cozy tiny home. It's simply being together.
Home State Apparel 
and Tiny House Expedition have a shared appreciation for the many meanings of home. We have joined together to bring you the Tiny HOME Tour of America YouTube series. As we travel the country with our tiny home, we explore the diverse landscapes and people of America to learn what makes home, home for those we meet within the tiny house movement.
Where ever your adventure takes you there's that one place that evokes a feeling of love so deep, grounded, warm and accepting that we simply call it home. Our unique line of apparel and home goods seek to hold you comfortably in that home state no matter where you may be.
Home State Apparel
Inside the Tiny Home Tour of America
Meet Kothney-Issa and Marek, a young couple loving their brand-new tiny house. They moved from a large loft apartment to 24' home on wheels. For them, downsizing didn't mean sacrificing on the important things to them, like kitchen counter space and headroom. Marek is 6' 5"! This is definitely a tall man friendly tiny house.
As Marek puts it, the tiny house feels even more comfortable because it's theirs; home-ownership just feels better. They are now one big step closer to their long-term financial goals. Home is more than just where they park it in Jacksonville, Florida, it's simply being together. And for Kothney-Issa, a "fun-size" living experience means more quality couple time.
Meet Cody and Randi Hennigan, the DIY tiny house on wheels builders behind The Best Little House in Texas. Their home was lovingly crafted with materials that represent memories and experience of growing up and falling in love in Texas. The result, a beautifully minimal but rich living space that perfectly reflects their personalities.
Home to us being together. Being in the space where we're always close to each other, within earshot.

-Cody
Meet Wes and Savanna, two financially savvy recent college grads and adventure lovers. Savanna grew up on a sailboat together they are making their land yacht, a converted 4x4 Sprinter van. This will be their dream tiny home. For them, van life allows them to pursue their passion and to keep open hearts & minds. Home literally is wherever they park it. One of their favorite "homes" is the Oregon coast, where Wes shreds waves on his kite-board and Savanna chases him in their van.