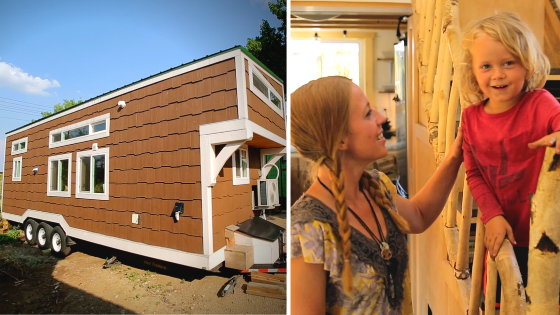 Tiny House Family, Simple Life in 320 SQFT
Throwback to our visit with the Gerde tiny house family
a couple of years ago after they relocated to Colorado for a fresh start.
Ultimately, the tiny house lifestyle served as a powerful reset for their once overly busy lives. Tiny house living provided a slower pace that helped them create more freedom and more quality family time.
Sustainable, non-toxic materials and lifestyle practices are near and dear to their hearts. Importantly, the savings that came from reduced housing expenses allowed the Gerde family to spend extra money on things like buying healthy organic foods.
After baby #2, they decided to move into a small home. This bittersweet decision is made easier because their tiny house can stay in the family as a vacation cabin and possibly housing for their sons when they're older. Read more about their next steps here.
A Tiny House Family Design
The Gerde family lived in a 320 sqft tiny house on wheels with their dog and three cats for five years. Their home featured two lofts: one used as a bedroom with a queen-sized bed, and the second used as a spacious family room, accessed by a staircase.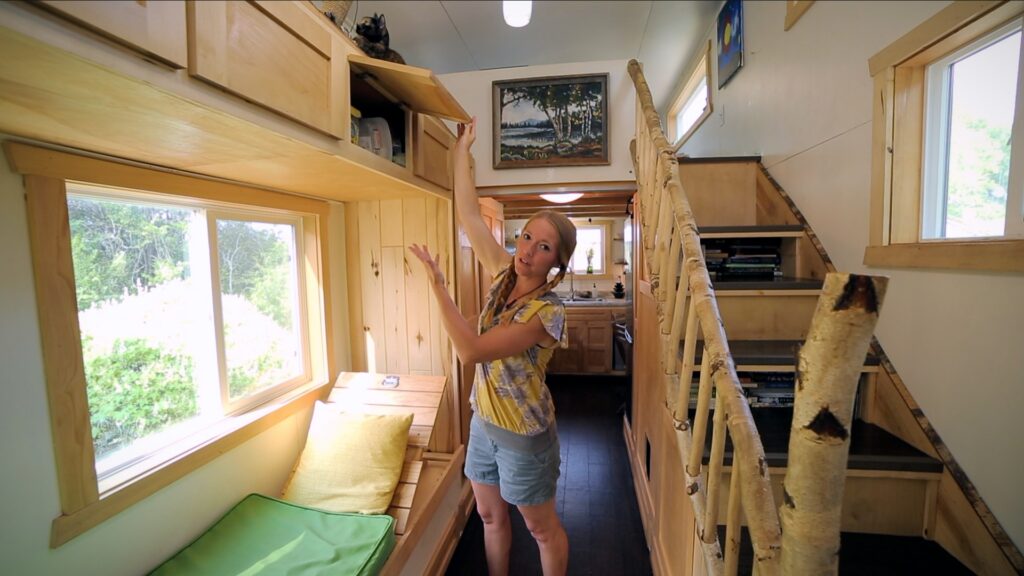 A closet built into the stairs serves as a pet supply and hidden litter box storage. Additionally, other creative storage includes the "smuggler's hold"--storage compartments built under the flooring in the living area. Importantly, their large U-shaped kitchen serves as a family gathering space. It features a fold-down table, when tucked away, which allows them to use the floor space for yoga.
Watch the tiny house tour above to see more hidden features!
Exclusive Content
Monthly LIVE tiny living discussions with extended Q&A, plus BONUS content, like behind-the-scenes filmmaking and tiny home life insights.
Early Access
See new videos first, get first dibs on new online courses and more!
Exclusive Giveaways & Discounts
Win tiny living festivals passes, and more!
Join today!