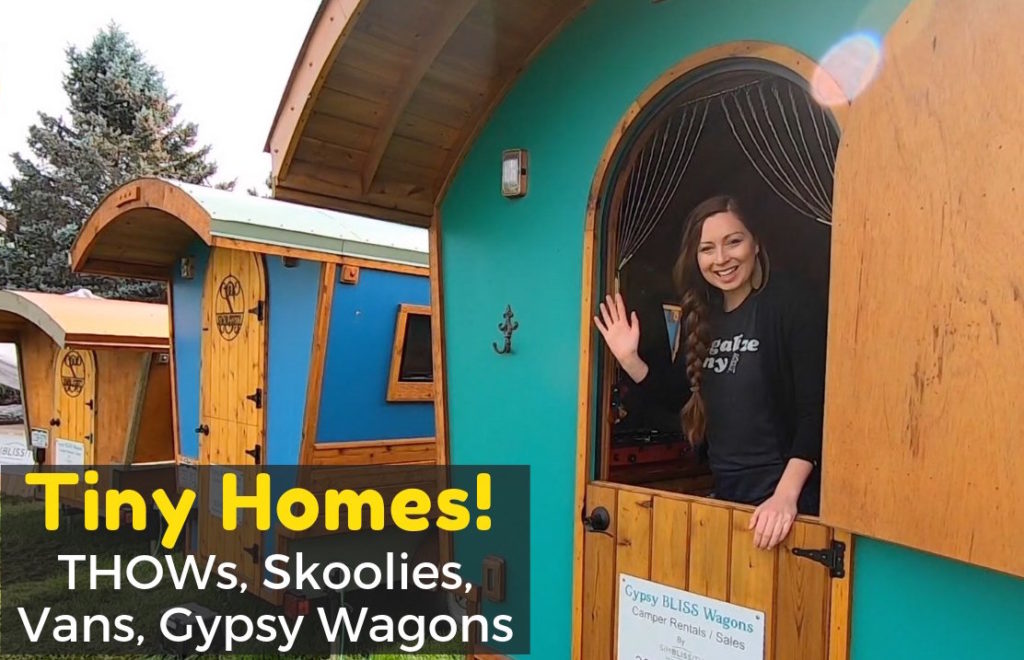 Tiny Houses, Skoolies & Van Conversions OH MY! Festival Tours
Last weekend we had a blast at the Colorado Tiny House Festival. Besides MCing, we toured tiny homes and custom campers of all kinds.
And thanks to the generosity of Simblissity Tiny Homes we spent 2-nights in a gypsy wagon! We got a taste love the feel of the rounded roof. Another major highlight: Zack Giffin's famous, magical Outdoor Research THOW. 
Though, the best part of any tiny living festival is the people. We reconnected with old friends and made new ones. Watch for a taste of the tiny home community vibes and short tours of swoon-worthy structures—tiny houses on wheels, school bus conversions, van conversions, and more. 🏡🚌🚐