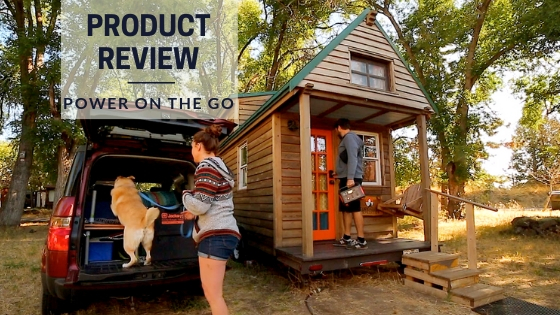 Tiny Stuff Review: Jackery Portable Power Station + Solar Panel
New Options for Power on the Go
Recently we returned to our tiny house with our new ride, a Honda Element. Christian upfitted it to work as a comfy car camper for adventuring around the Pacific Northwest, while we're parked for the next few months. So it's an ideal time to try out the new versatile Jackery Explorer 500 Portable Power Station and the light-weight SolarSaga 100W Solar Panel.
Watch the review for pros & cons!
Like the name implies the Explorer 500 is a 518-watt lithium power supply. It's super convenient for power on the go, at only 13.32 lbs, with 3 USB ports, AC outlet, and 12V car output. Also, it can be recharged multiple ways, including with a foldable 100-watt solar panel.
One big benefit not noted in the video: lifelong technical support and 2-year warranty. FYI: this video is not a paid endorsement. Though, Jackery was kind enough to offer our followers a discount.
For 20% Off, Use Promo Code: TinyHouse