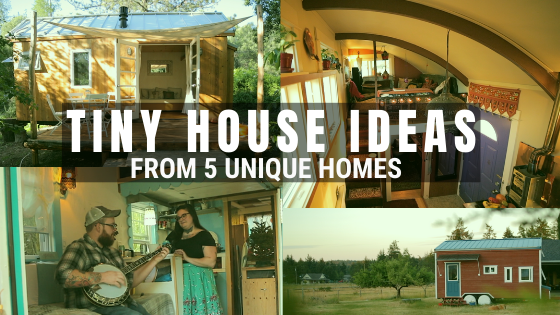 5 Unique Tiny Houses! Clever Design Ideas for Small Spaces
In our latest video, we share captivating and clever tiny house design ideas from five completely unique tiny homes. 
During our tiny house travels across North America, we've connected with hundreds of tiny dwellers. Seeing how they each tailor their small space around their needs and passions never gets old. It always gives us fresh ideas for how to update our own tiny home or what we could do in a future build.
Watch the above video for design inspiration for your future tiny home!
The featured tiny houses range in size, 140 to 248 sqft, AND in cost, from under $20,000 to $40,000.
Featured Tiny Homes:
Watch the Full Tiny Project Tour
Exclusive Content
Monthly LIVE tiny living discussions with extended Q&A, plus BONUS content, like behind-the-scenes filmmaking and tiny home life insights.
Early Access
See new videos first, get first dibs on new online courses and more!
Exclusive Giveaways & Discounts
Win tiny living festivals passes, and more!
Join today!