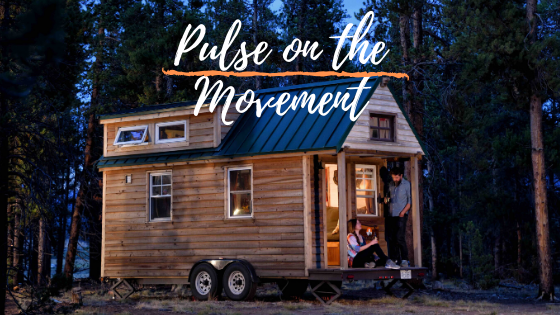 Pulse on the Movement: Tiny House Good News + Resources
Introducing our weekly tiny house newsletter: the latest good news, design inspiration, legal victories, and new resources to help you achieve your dreams!
Keep scrolling for a look at our recent Pulse on the Movement newsletter!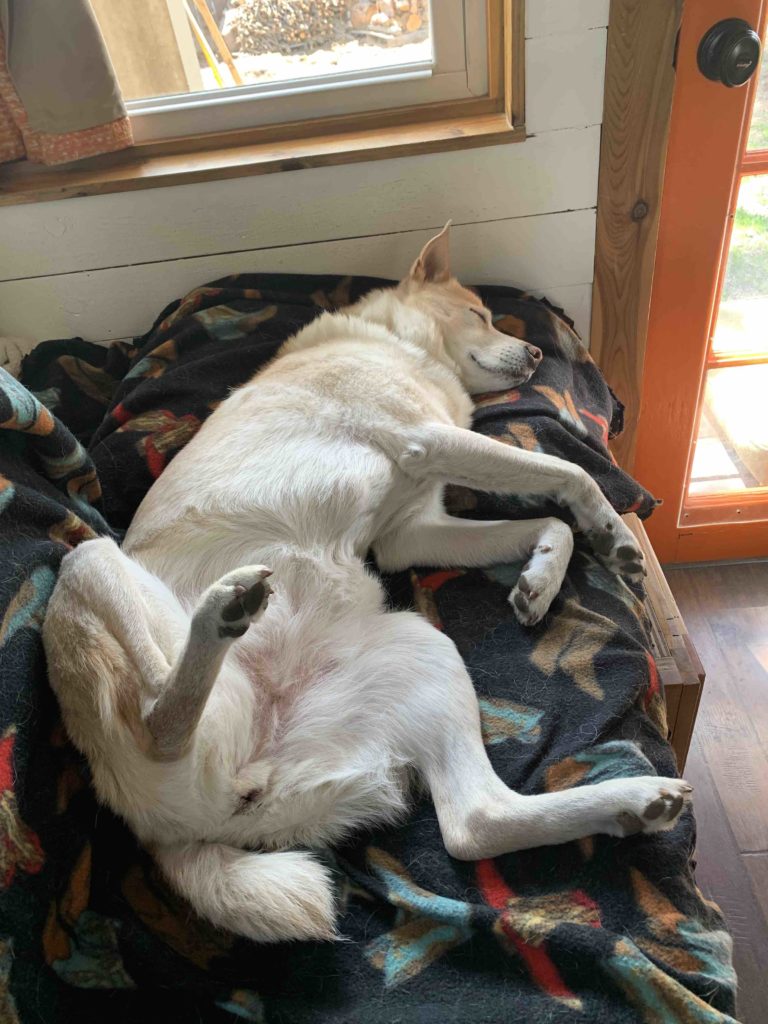 Howdy Friends! How are you hanging in there? 
We're currently working from our tiny home at our "everything table." Christian is editing this week's tour video, and as I write to you, Winnie is peacefully, and adorably napping next to me on the couch.
Furry friend cuddles make self-isolation 100% bearable. Good tiny house news also helps.
The latest tiny house good news:
1) Financing Help
Eligibility requirements for Operation Tiny Home's Downpayment Assistance Grant now include those experiencing financial hardship due to COVID-19. Learn more here.
2) Living Tiny Legally Options Coming to Millions of Households
Within the next month, movable tiny houses will be legal in California's three largest cities! Here's the latest. 
3) Tiny House Village Opens for Vulnerable Teens
Teens aging out of foster care in Oklahoma can move into tiny homes instead of becoming homeless. Nonprofit Pivot is building a village for teens to provide a safe place to live and an abundance of support services. Learn more.
4) Free Tiny House Parking in Arizona!
Looking for parking away from it all? An incredible FREE tiny home parking opportunity is available on our friend, Richard's off-grid homestead in Tombstone, Arizona. Get the details here.
Richard's tiny house journey began after a life-changing accident, which inspired him to build this:
He later downsized into a Honda Element, then built a designed/built a micro house:
Last year, Richard hiked 2650+ miles on the Pacific Crest Trail. From there, he bought his Tombstone property to create his dream off-grid homestead. And guess what? He moved back into his first tiny house, shown above.
Importantly, all of his travels and builds have been funded by working as a digital nomad. Richard is a graphic and tiny house designer—learn more here.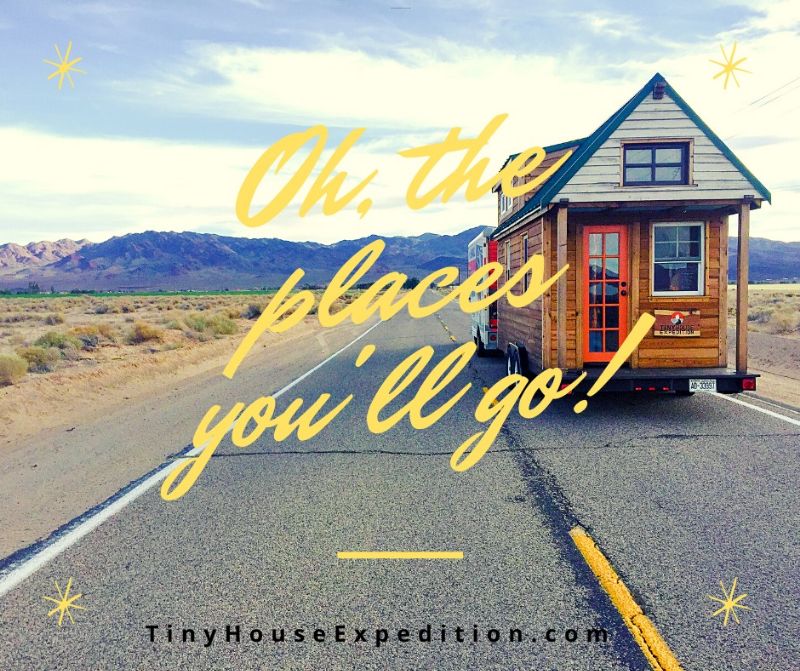 As Richard's story has shown, to craft a satisfying lifestyle it's all about what is just right for YOU.
Shake off the mold, and redefine what personal success means to you. Also remember, a tiny home is more than shelter. It's a tool to help achieve your lifestyle goals.
"You have brains in your head.
You have feet in your shoes.
You can steer yourself any direction you choose."

― Dr. Seuss, Oh, the Places You'll Go! 
From our tiny home to yours, we're sending you warm wishes for good health and well-being.
-Alexis & Christian
Have you signed up for our newsletter yet?
Digital Magazine Dedicated to Micro, Tiny & Small Home Living
Do you have more time at home? Enjoy some inspirational reading from Tiny House Magazine!
Discover different types of tiny houses from liveaboard boats to Alaskan yurts, converted school buses to high wall tents.
Try recipes from a tiny house kitchen. Each month we feature a recipe from the Tiny House Foodie. Learn to make it work and still cook like a pro.
Hear from those living with kids in a tiny house. What happens when you build for two but end up with four? Can it really be done?
Read excerpts from books on tiny houses, downsizing, and a host of other related topics.
Each month brings new topics and new, exciting articles!