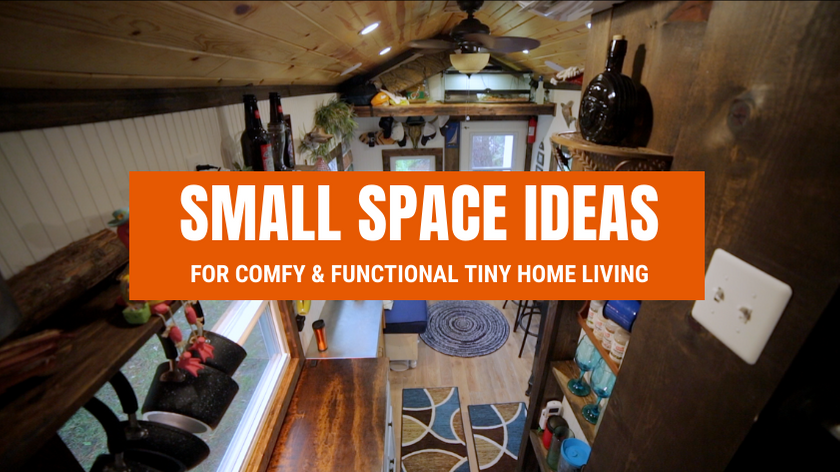 7 Practical Small Space Ideas to Live Comfortably in a Tiny House
Take advantage of every last square footage of space in your tiny home by applying these practical small space ideas to live comfortably.
Whether you live alone or with your partner or family, tiny homes can sometimes feel cluttered and stuffy if you don't utilize the space properly. Extra storage is always a good idea, especially if you have kids and pets, so make sure you're using every inch of your walls.
Decluttering regularly and having an established home organization system can help you feel less overwhelmed and more in love with your little house.
Here are seven simple small space ideas to make your tiny house a cozy, comfortable place to live.
Choose Multi-Functional Furniture
Multi-functional furniture is one of the best small space living ideas if you don't want to compromise style for functionality. For instance, get a kitchen table that can double as an office desk.
Get sofas that turn into beds, coffee tables that you can expand into laptop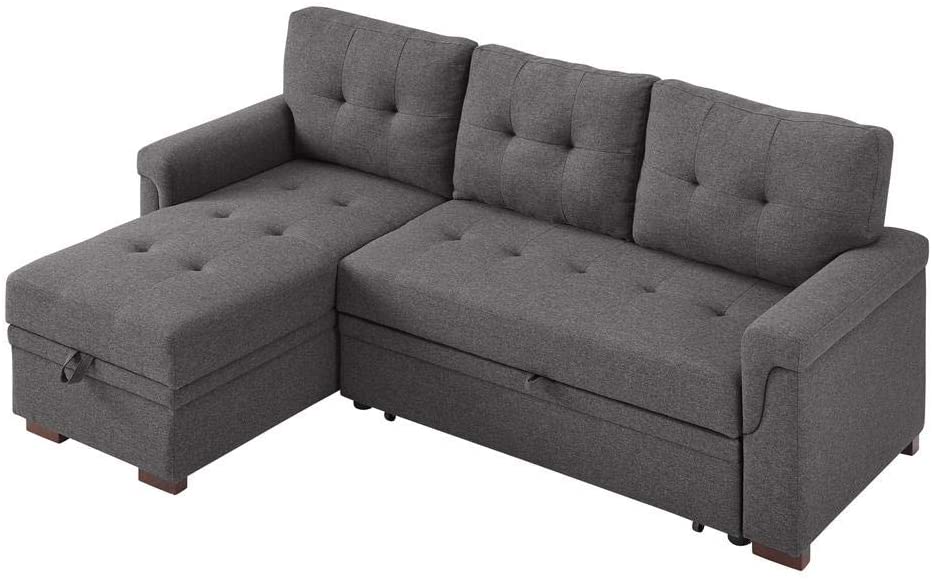 workstations, and benches that can fit bedding, pillows, toys, and other items inside. The same goes for wall shelves - install units that you can use for storage rather than just for design purposes.
Get Seating With Storage
Storage can be an issue in small houses, so one of the best solutions is picking seating with storage. This can be a sofa that transforms into a full-size bed, an ottoman with space inside to keep blankets, or a breakfast bench with storage underneath for kitchen essentials.
Remodel Your Bathroom for Function
Though small spaces typically mean small bathrooms, you can still play with the limited available space to make it bigger. For instance, use the space above the toilet for storage, and the space in the shower for shelves to keep your toiletries.
To make full use of the room, hire professional bathroom remodeling services that'll help you achieve both style and functionality.
Use Wall Space Wisely
Living in small spaces means you need to make use of any extra space wisely. For instance, taking advantage of vertical spaces creates many more storage opportunities. On your walls, you can hang electronics, storage units, plants, and even fold-up work desks with shelves mounted above.
Declutter and Organize
If you lack storage space or just want to live a more minimalistic life, decluttering and organizing your space is the best way to do that.
Throw away old furniture, stuff, and clothing you no longer use, and any unnecessary decorations or items that don't have a purpose but take up space.
Plants and flowers can liven up the space and make compact living more pleasant. You can build a vertical wall garden, place the plants in empty room corners, or on window sills.
Add Mirrors
Mirrors give out the illusion of a larger space, so they're a great way to elevate a room and make it look bigger and brighter. Mirrors are especially stylish for living rooms where they can serve as a wall art piece.
Use These Small Space Ideas to Transform Your Home
Whether you live in a tiny house or a small apartment, you can always make your home look bigger with a few little tweaks.
By utilizing your wall space wisely and picking furniture that serves a double purpose, you can live a comfortable life in a small home.
Want more tips on tiny house living? Check out some of the other articles on our blog where we share the best small space ideas and tips on simplified living.
Watch this for more clever small space design ideas!
Find Your Perfect Plans for Your Dream Tiny House!
Browse this amazing, growing directory of tiny house plans—all on sale for a 5% lower price than other places on the web.
Plus, every plan comes with over $200 in FREE bonuses, including a comprehensive how-to build a tiny house digital workshop!