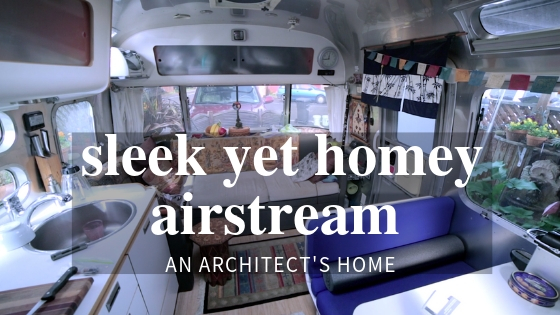 Alluring Architect Designed Airstream Tiny Home
Architect David Ludwig lives in a lovely off-grid tiny home in Marin County, California. It's a 2006 Airstream International Signature, the first architect-designed Airstream. David's favorite features include an artfully efficient and aesthetically pleasing living space. And the downstairs, walk-around bedroom makes it great for easy access.
He also loves how the reflective interior walls, cause light to dance from surface to surface, creating an invigorating feel. He brought the space to life with colorful textile décor. The result is a stylish, sleek yet homey living space.
For more about David's architecture, design and artwork, visit his website.