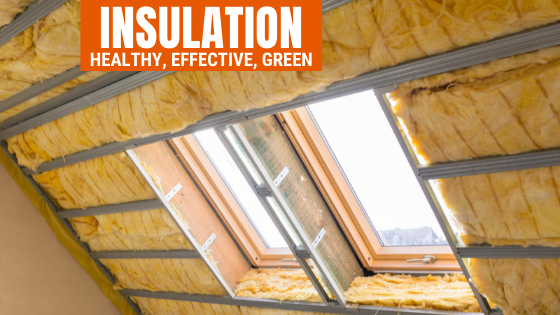 Complete Guide to Eco-Friendly Insulation 2022
When it comes to building and remodeling, environmentally-safe options are nothing new. People are quick to see the advantages that eco-friendly insulation offers, both to them and the environment. To maximize these benefits, proper application with the right equipment, like proportioners, is essential.
For maximizing the energy efficiency of your home, tiny or big, the type of insulation matters. But conventional options like fiberglass and polystyrene, composed of fossil fuel-derived plastic or other chemicals are not environmentally friendly.
So if you're looking for a home that's both cozy and healthy, it's worth considering these "green" options.
Let's take a look at what makes eco-friendly insulation so popular with professionals to DIY tiny house builders and homeowners.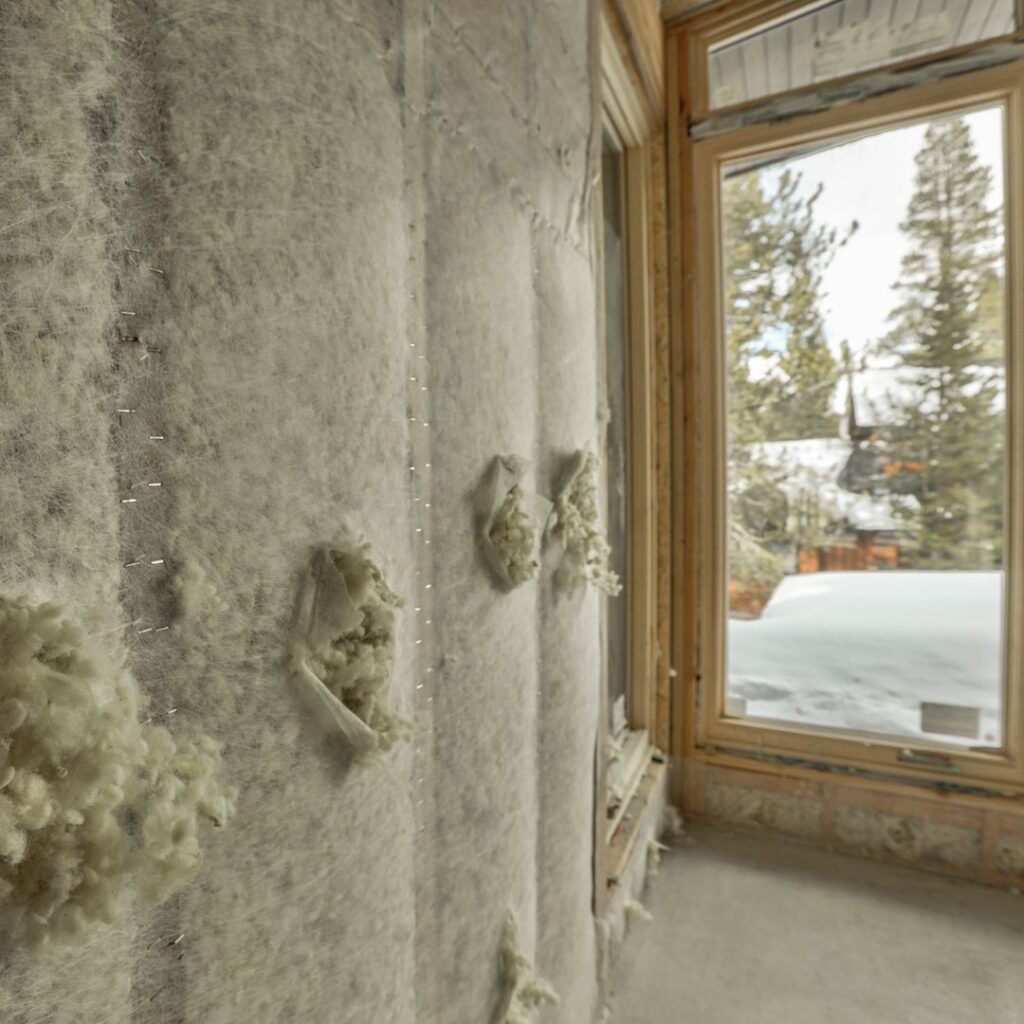 Benefits of Eco-Friendly Insulation - 
Sustainable and Safe Materials
Eco-friendly insulating products made from natural, formaldehyde-free materials are the finest option for a healthy and environmentally friendly house. There is no risk of skin or respiratory irritation when handling insulating materials like cotton and wool. Your carbon footprint is reduced since you're using a naturally occurring material or investing in one that uses content that would otherwise be disposed of in a landfill.
Manufacturing Costs Can Be Reduced
Wool, shredded jeans, and cork insulation choices use only a fraction of the energy needed to make fiberglass insulation. Fiberglass insulation is considerably more energy-intensive to create than cellulose insulation. A reduction in greenhouse gas emissions can be achieved by reducing the amount of energy used in production.
Savings in the Use of Energy
Any insulation producer might claim that their product is environmentally friendly based on the savings it provides in energy expenditures. This is a valid metric for sustainability, for sure. In addition to being safer and so more environmentally friendly, these greener options can sometimes provide higher insulation per single centimeter. By using Icynene spray foam insulation, a home's energy costs can be reduced 30 to 50 percent!
And yes, spray foam can be much more eco-friendly than fiber insulations, such as fiberglass or cellulose.
Eco-friendly Insulation is Available in Several Forms
Eco-friendly insulation materials and products can be found in a wide range of forms. Despite their differences in effectiveness & installation procedures, all of them perform well. Though, certain kinds might be better for specific applications.
Here are a few of the most common choices available right now:
Icynene Spray Foam
Icynene spray foam uses zero-ozone-depleting blowing agents and doesn't emit any VOCs (volatile organic compounds). It can be made from completely recycled material that does not contain any harmful gases, or toxic chemicals, which makes it an eco-friendly insulation solution. But this isn't always the case, so be careful when choosing with Icynene product to go with.
Notably, Icynene is available in both open and closed cell foam forms; open breaths better. Both forms are known to be highly durable.
Importantly, Icynene spray foam is highly resistant to water. It can actually help improve the level of moisture within your tiny home due to its airtight barrier that completely fills in any cracks or crevices. This stops excess moisture from entering your home and building up, reducing the risk of dampness and mold (mold can't grow on any kind of spray foam insulation).
Generally speaking, spray foam insulation improves indoor air quality by creating an impenetrable air barrier against pollen, pollutants, and dust, which is an excellent choice for those who suffer from allergies, asthma, or chemical sensitivity. Some spray foams reduce the impact on the environment by using renewable resources (soy and vegetable oils) and recycling plastic waste in our foams.
Cellulose
A large portion of the recycled paper used to make cellulose insulation comes from newspapers. The other main material is non-toxic borate, a chemical compound that acts as a natural repellent to insects and rodents. It is also fire-resistant and anti-fungal. The R-value of cellulose is around 3.5-4.0 per inch, making it very competitive with fossil fuel-based options.
However, cellulose is pretty sensitive to moisture, which can affect its insulating properties, meaning it's not the best option for damp environments.
Denim
Denim insulation is made from 80% recycled cotton from industrial and post-consumer waste. While it's nice to think of old blue jeans being recycled, that's not very likely because today most are made from several kinds of woven materials. However, cotton remnants discarded from clothing factories are reused for this purpose.
Denim insulation is easy to install, non-toxic, and resistant to mold, pests, and fungus. It's also fire-resistant thanks to a non-toxic boron-based fire retardant treatment. Other benefits include a high R-value of 3.4-3.7 per inch and excellent soundproofing capabilities.
Unfortunately, cotton requires a lot of water and chemicals to grow, so it's not as environmentally friendly as some of the options on this list.
Sheep's Wool
Wool from sheep is 100% all-natural, renewable, recyclable, and even biodegradable. Further, it is a superior kind of insulation. Fire, water, and mold resistant, yet breathable. Wool may significantly enhance your home's climate, resulting in lower energy costs.
Wool also acts as an air filter. The amino acids that make up wool bind with several chemicals sometimes floating in your indoor air, including cancer-causing formaldehyde, nitrogen oxides, and sulfur dioxide.
It's available in blow-in fill or batt insulation with an R-value around 4.3. Both maintain elasticity, don't clump easily and resist compression. However, sheep's wool is 2-3 times more expensive than most conventional insulation.
With all that said, using wool insulation is one of the most beneficial things you will do for both yourself and the environment.
More Environmentally-Friendly Options
Straw bales: more than insulation, it's a building system. Learn about the benefits here.
Hemp: it's a bio-based insulation containing up to 92% hemp and about 8% polyester fibers. Learn more about this high performing, easy to install, and pest-free option here. Hemp can be used as a building system too.
Eco-friendly Insulation Considerations
When considering eco-friendly insulation alternatives, you'll need to look into how well the various material options function in your tiny home design. For example, you'll want to consider:
How the costs compares to other options
How a material responds to moisture
Whether it will meet fire safety regulations
Achievable R-value
How effective the material is at different thicknesses
Ease of insulation
Environmental impact of its production, use, and disposal
The thermal measured value, or R-value, is a number from 1 to 60 indicating how well an insulation material resists heat transmission. Depending on the type of insulating used, its thickness & density as well as how it is laid, this number might range from zero to ten.
So, how much insulation do you think you're going to require? Every case is different, but in general, the lower the temperature, the greater the R-value is required. It all depends on the temperature, the type of heating systems you have, and the space of your tiny home that you want to insulate.
Conclusion
Whenever it comes to insulation, there is no one right answer. Many eco-friendly alternatives exist to choose from for your tiny home. Consider all the data before making a decision about which material is best for both you and the home. Make a prioritized list of the features you most desire in your insulation. As soon as you've narrowed your options down to a few materials, write down the pros and cons of each and you'll know which one best suits you.
Sometimes the environmentally-friendly alternatives come at a higher upfront cost, but the healthy environment they can help make is priceless. Importantly, the R-value is just as competitive as toxic, fossil fuel versions, and the energy savings they provide can be exceptionally long-lasting.
Ultimately, if want to reduce your carbon footprint while saving energy and money, you can't go wrong with eco-insulation.