Tiny House Events
Stay informed about upcoming events all over the US & the world!
Tiny Home Festivals, Film Screenings,  Advocacy Meetings, Workshops & MORE

Skoolie Swarm 2021
February 21, 2021

-

March 1, 2021

$15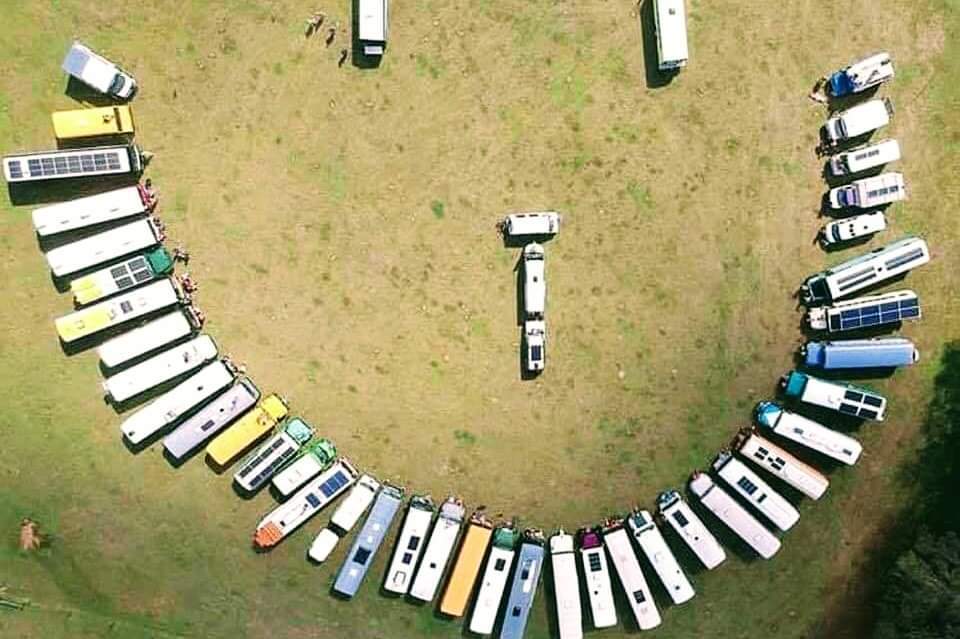 Join the 4th Annual Skoolie Swarm™ for a chance to come and relax as a community. This is not a show. Importantly, you do not have to have a bus to attend. In 2020 about 100 skoolies, vans, box trucks, tents, and car campers attend. Not to mention the day-trippers.
"Practice your off-grid skills. There are no electric hookups but there is a water spigot in the campground to get some water but please don't everyone rely on filling up there. Generators are allowed but the louder ones will be asked to face them toward the tree line.

This venue has bathrooms with hot showers, a large mess hall that includes a kitchen available for all to use and keep clean. There is 1 large fire ring for community fires overlooking the lake. Firewood will be provided for the community fire ring.

Just like Swarm™2020 we will have epic potluck dinners, community breakfasts, kickball games, a sock hop, movie nights and more.

You can bring any kayak, canoe, paddleboard or low powered water vessel. Fishing is allowed. The cost will be $15 per night per home.

The camp is right on a rails to trails bike path so bring your bikes, scooters or skates."
Registration will be by email again this year.
Put 2021 as your subject line
Your name
Size of the rig you are bringing
Dates you will be with us
# of kids you are bringing
All dogs must be on a 6′ leash at all times and cleaned up after by their owners according to park rules. There is wildlife at this park.