Tiny House Events
Stay informed about upcoming events all over the US & the world!
Tiny Home Festivals, Film Screenings,  Advocacy Meetings, Workshops & MORE

Skooliepalooza 2023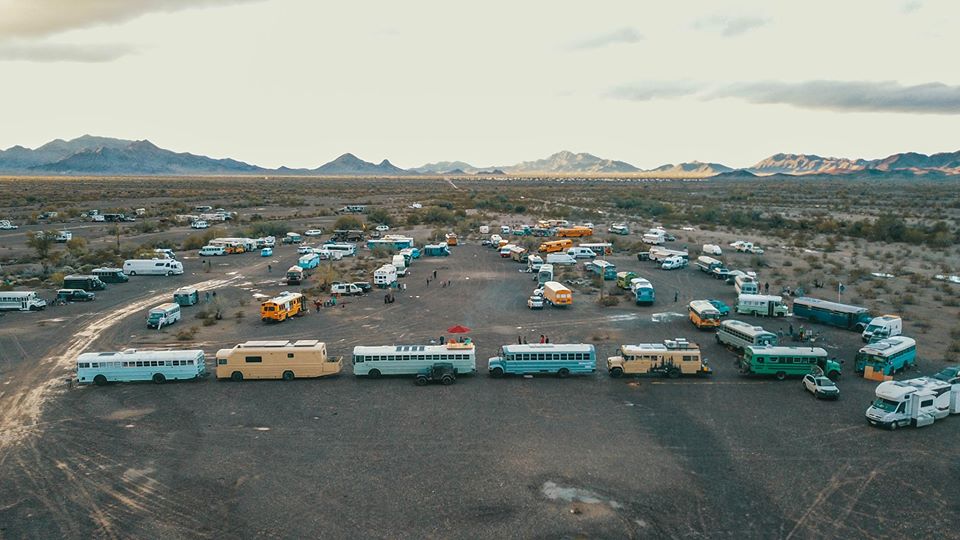 The 7th year of SkooliePalooza is returning to Ehrenberg, Arizona!
Come park your rig in the beautiful southwest desert for this school bus conversion, winter camping, and community-building event! Meet other conversion owners, or just come to see what others have done in their own builds as ideas for your own future conversion. Van dwellers and tenters welcome! It's family-friendly too. Join for a week-long community event with a wide variety of activities. Importantly, the BLM allows you to stay 14 days.
"As always, if you come few days before, try to clean the spot and when you leave, please do the same. The last edition was a success because everybody did their part. Don't forget : Leave no trace.

There will have 2 spots : the Family/Quiet Zone and the Party Zone. It will be easy for you to find which one it is. But for new people, when you will arrive on spot at the fork, on the LEFT will be the Party Zone and on the RIGHT will be the Family/Quiet Zone.

NB: Family/Quiet Zone doesn't mean no sound or no music at all. It can happen that some people wants to play music also but please do it with respect for all your neighbors and don't do it too late at night."