Tiny House Events
Stay informed about upcoming events all over the US & the world!
Tiny Home Festivals, Film Screenings,  Advocacy Meetings, Workshops & MORE

TinyFest Northwest
August 16, 2019

-

August 18, 2019

$12 – $17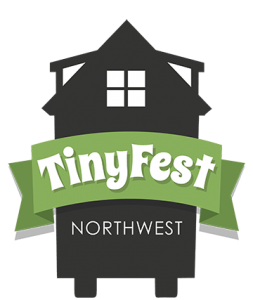 Celebrate Tiny Living in a BIG Way!

TinyFest NorthWest is bringing together like-minded people from all over the PNW who value the ideals behind building small and living large!
Bring your family and friends to tour tiny houses, van conversions, skoolies, gypsy wagons and more! Enjoy a full line-up of speakers and a variety of vendors who will guide you to minimize your clutter, debt, and carbon footprint. There will also be food trucks, music and so much more!
Event Highlights:
FRIDAY-
Tiny House Symposium: Advocacy presentation to local and state policymakers. More info to come.
Tiny House Expedition's featured presentation, The State of Tiny House Advocacy
An insightful overview of the tiny house building codes and land use, planning & zoning laws across the nation. The creators the educational docu-series, Living Tiny Legally, will showcase practical placement opportunities for communities of all sizes.
Prime Time: festival preview, 6-9pm, with limited available tickets
SATURDAY-
Keynote Talk by Tiny House Expedition – Lessons Learned from Traveling 55,000 Miles with a Tiny House
An intimate exploration of how the tiny house movement is radically redefining the American Dream, from the meaning of success to housing policy, and how crisscrossing North America in our DIY tiny house on wheels has transformed our lives.
SUNDAY-
Keynote Talk by Tiny House Expedition – Tiny House Laws: the Good, the Bad and the Ugly
Laws are changing across the country to allow for tiny houses. What does all this mean? Is it all good? And it how will affect the tiny house movement in the long-run? Presented by filmmakers, educators and advocates behind Tiny House Expedition, Alexis & Christian—creators of the acclaimed docu-series, Living Tiny Legally!