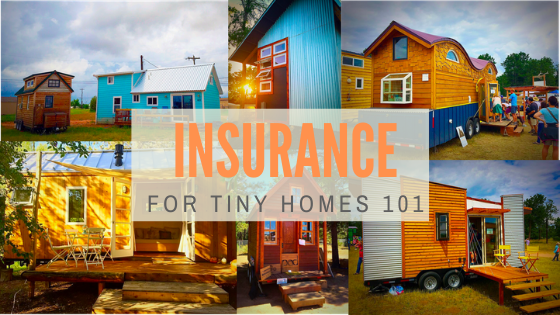 Everything You Need to Know About Tiny Home Insurance
What does it take to get tiny home insurance?
The idea of getting on the tiny house trend is exciting. Downsizing means you get to save so much on living expenses. But, living on wheels doesn't get you out of some necessary expenses like home insurance, especially if you want to protect your investment.
The problem here is that it can be pretty challenging to look for an insurance policy that covers your unique dream home.
Keep reading for what you need to know when looking for tiny home insurance.
The Challenge of Tiny Home Insurance - Building Code and Zoning Regulations
One of the major challenges of securing homeowner's insurance for a tiny home on wheels is that it cannot easily comply with building codes and zoning regulations, unlike your typical dwelling.
From an insurance standpoint, the house's compliance with building codes and zoning is one of the means of classifying a home for insurance.
Local building codes are the minimum construction standards that must be met to ensure the safety and stability of residential and commercial buildings. These codes also determine the projects that require the securing of building permits.
Zoning regulations, on the other hand, are a community or neighborhood's physical requirement to maintain the place's character.
Tiny house on wheels, aka "movable tiny houses", are mobile and do not conform to these requirements, which is why they do not qualify for homeowner's insurance.
But of course, you're interested in a tiny house on a foundation (stick-built, modular, or manufactured), then you would qualify for traditional homeowner's insurance.



Options for Tiny Home Insurance
Some insurance companies that realize the growing trend of tiny homes on wheels are covering them under a personal property policy.
However, this policy often comes with the condition that the house should have a permanent or semi-permanent foundation.
This may mean that you also have to agree not to live in your home full time.
Plus, this policy does not include towing, so going mobile where there is a risk of towing can be a liability. Good news: a couple of insurance agencies who specialize in tiny houses NOW offer coverage for trips!
RV insurance can also be an option. However, some insurance carriers only cover those made by certified RV builders. If your tiny home is DIY and does not have the Recreation Vehicle Industry Association (RVIA) or the Pacific West Associates (PWA) seal, insurance companies may not approve your policy.
PWA does offer DIY self-certification.
If you are lucky, you may find an insurance company that is willing to accommodate your tiny home, even if it does not have some kind of accepted certification seal.
But, there are some things that you have to note if you don't want to end up paying for a policy that does not offer any protection for your investment.
You have to know that insurance companies may deny your claim if they find out later on that your tiny home failed to meet all their specified requirements to guarantee coverage.
For instance, RV insurers may need you to have some fixed installation of appliances and facilities, such as plumbing (these are also required for RVIA or PWA seal).
If they discover that these are absent in your home, they may dismiss your claim. So, before committing to getting long distance movers in Los Angeles to move your tiny house to a legal parking spot there, check your insurance coverage first.
Points to Consider
If you are thinking of beginning your journey into tiny home living and you are planning to do it on a full-time basis, you have to make sure that you go for a policy that offers coverage for how you use your home.

If you can find an insurance company that has coverage for alternative dwellings, you might do well working with them. But, of course, they have to be reputable as well.
It is also best to look for an insurance company that will provide coverage for your home before you even think of buying or building a tiny house.

Always make sure to read through all the guidelines and requirements that you have to comply with before starting your tiny dream home living. This way, you don't end up living in an uninsurable property.

You can also get pointers from members of the tiny home community and offer their experience with different insurance agencies.
Before you consider building or buying a tiny house, it is best to figure out how you will get home insurance that suits your lifestyle and budget.
After all, we want to protect our assets in the best possible way.
Agencies Offering Tiny House Insurance (depending on agency can include THOWs, park models, skoolies & other custom RVs):
Good Tiny News Delivered Weekly!
Sign-up for our weekly newsletter featuring the latest good news, design inspiration, legal victories, and new resources to help you achieve your dreams!