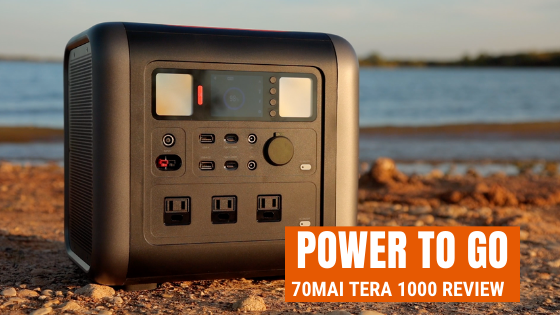 Extreme Portable Power Station! 70mai Tera 1000
We're back with another Tiny Stuff product review! During our latest shuttle bus road trip, we got to try out the brand-new 70mai Portable Power Station Tera 1000. As the name implies, it's 1000Wh with 1200-Watt output. What sets it apart from competitors is its extreme durability and fast charge.  
Watch the product review video for a run-down of all the features and our honest take on how it stacks up to other portable power stations.
Turn this brand-new portable power station into a solar generator when you recharge solar panels. It's compatible with most kinds, but with the 70mai folding 100W solar panel you can maximize efficiency by connecting two panels together. Impressively, this gives four more outputs on top of the ten it comes with on the Tera 1000.
Preorder this extreme portable power station now and get 40% OFF!
Have you ordered our book yet?
Learn the history of the modern movement, get a breakdown of tiny home styles, and meet the passionate tiny community. The Beginner's Guide to Tiny Houses also discusses the pros and cons of micro-living―is a tiny house right for you, right now?
What people are saying:
"Most books about tiny homes are really just about the fantasy, with beautiful pictures in far-off places, but they don't tell you how to get from point A to point B. That's where this book comes in and fills in all the gaps!"