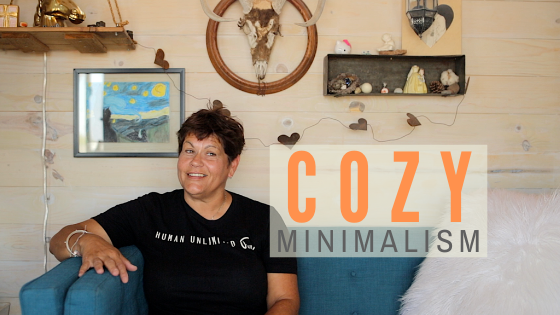 Home Sweet Home: Everything You Need to Know About Cozy Minimalism
What is cozy minimalism? And how can you incorporate this aesthetic in your own home? This article answers all your questions!
For the past few years, minimalism has been a growing empowering trend to help people declutter their space and lives.
As with any trend, they can sometimes force extremes in our thinking. This is where a new term known as cozy minimalism has generated more buzz lately.
If you're looking for a way to embrace your minimalist perspective while also making your room feel cozy, read on as we break down the trend and tips on how you can create your own cozy minimalism sanctuary.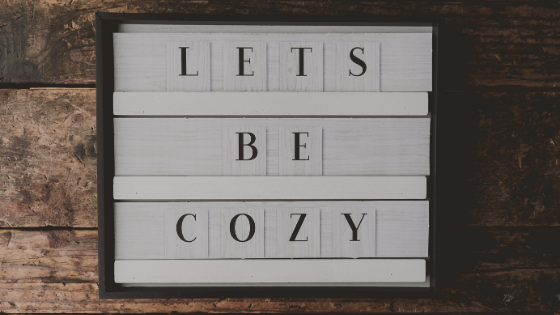 What Is Cozy Minimalism
Cozy minimalism is a new trend that embraces the formal concepts of minimalism while keeping a comfy home aesthetic.
A cozy minimalist home's goal is to create a stress-free space and eliminate clutter while maintaining a warm and inviting space.
Cozy minimalist spaces place function at the heart of interior design. From there, accents are added to layer the space, making it more comfortable. After that, functional accessories are added for useful, everyday living.
Start With a Functional Foundation
Think about the different spaces in your house. When you think of the bedroom, what's the first thing that comes to mind? Now the bathroom? Dining room? Kitchen? Starting to get the idea?
To create a cozy minimalist home, we need first to strip it back to its most functional base. What does a bedroom actually need anyway?
When we strip a space down to its bare essentials, we'll notice a few things:
We notice the space of the room and what it needs to function.
We notice our mind feels more at ease, less stressed.
We notice the room looks pretty bare.
This step is essential in creating a solid canvass to work from. The room should start with only the pieces that are functional for it.
Add Accents to Layer the Space
No one likes a blank canvass. Although minimalist homes feel open, airy, and bright, they can also feel sterile, empty, and bland.
Once you have stripped away the clutter to its functional essence, it's time to add back in some layers to add a pop of color, a hint of warmth, and a touch of everyday charm.
Remember that these are layers to add depth, not clutter, so less is more. Think about color pallets you want to incorporate in your room, and use objects to fill the blank canvas.
For some people, this may be a beautiful picture on the wall as an accent piece. For others, it may be a small rug to add color and depth to the space, while some may use a colorful blanket or pillows to accent a sofa.
It's really up to you. Think about what colors provide calmness. Add layers that will add to your peace, not distract from it.
Make the layers functional items that you'll use, or will add to the canvass like plants or other accents.
Bring Back Functional Necessities 
The problem that most people have with minimalism is that there is this insatiable need to tuck away everyday items. That's not functional. Cozy minimalism focuses on bringing back those things you use every day without feeling guilty.
The point is to be tasteful in your selection and adding back necessities you use every day.
Remember, the goal of a cozy minimalist home is to have a stress-free, minimalist, yet still warm and comfortable space, so bring back those things that are crucial to your everyday life.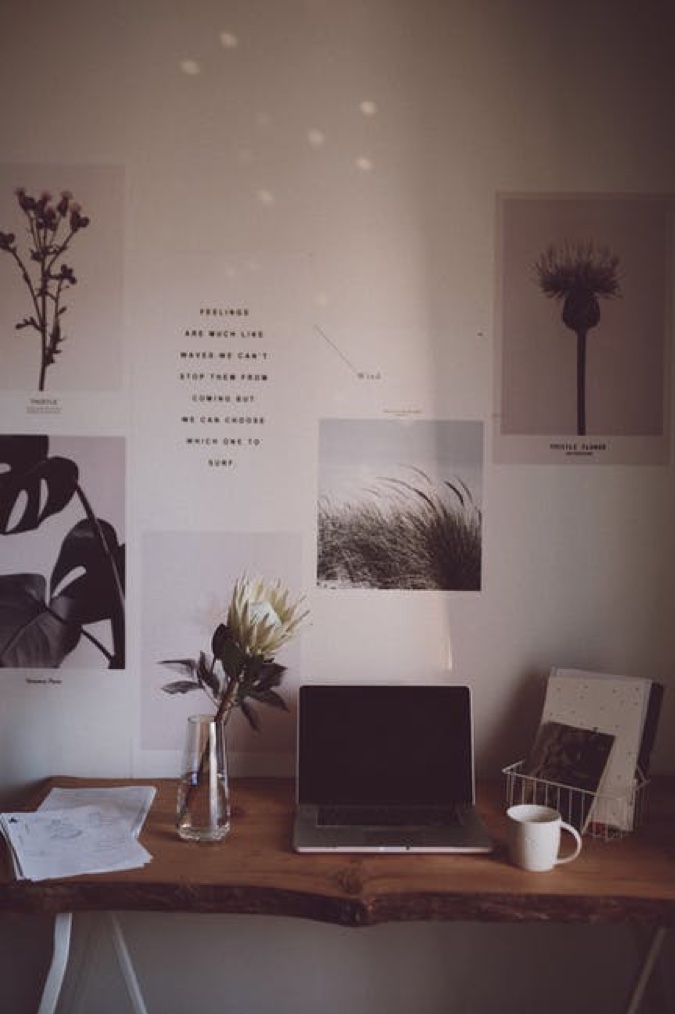 Some things that come to mind may be certain appliances you use regularly. Also, items can be used for storage. Another example is lighting to create warmth or accessories like decorative bowls or trays. Finally, you could choose functional accent furniture.
The point is to bring back some accents that make the room come together as an inviting space. We don't want clutter; we want warmth, so choose wisely.
Minimalist Decorating Ideas
When we think of minimalism, we may think of clean lines, sparse arrangements, and blank spaces. Still, cozy minimalism is about inviting atmospheres, warm tones, and a homey feel.
To accomplish this, we'll have to refine our minimalist ideas a bit to transform our space into a cozy environment.
Here are a few decorating ideas to help you transform your cozy minimalist home.
Living Spaces
There are several ways to build that cozy feeling into living spaces. Here are a few ideas:
Use accessories to your advantage - items like candles, pillows, picture frames, plants, flowers or vases, or coffee table books are excellent choices.
Use the walls for a splash of color - use artwork, accent walls, decorative items, or mirrors to enhance the space.
Add some light - it's incredible what the right lighting can do for a room.
Bedrooms 
We've all seen them, the bedroom you walk in that looks so inviting that you wish it were yours. Here are a few ideas:
Productive storage - This makes the room feel more open when things have a place.
Comfy bedding - cozy bedding that's tasteful transforms a bedroom.
Layers of color - great bedrooms incorporate warm colors. Use them.
Natural light - cozy bedrooms almost glow. You know what I mean.
Kitchens
Perhaps more than any other room, when we think of minimalist living, we think of kitchens. Maybe it's because they can become quickly cluttered. We all love warm, inviting kitchens. Here are a few ideas to add to your space.
Minimalist Features - consider statement pieces. For example,  buy a fireclay sink to accent marble, quartz, or granite countertops.
Go clean with backsplash - choosing a clean look for tiling helps make the room look less busy.
Add color accents - minimalist decor like decorative bowls, plants, or even color on cabinetry can do wonders.
Minimalism Doesn't Need to Feel Extreme
We hope this helps you transform your space using cozy minimalism.
Go slow, peel back the onion, and transform your space from a foundational canvass to a comfortable environment.
For more tips on how you can improve your space and other ideas, check back on our blog frequently.
Featured Image: Robyn's Cozy Minimalist Tiny House
Digital Magazine Dedicated to Micro, Tiny & Small Home Living
Do you have more time at home? Enjoy some inspirational reading from Tiny House Magazine!
Discover different types of tiny houses from liveaboard boats to Alaskan yurts, converted school buses to high wall tents.
Try recipes from a tiny house kitchen. Each month we feature a recipe from the Tiny House Foodie. Learn to make it work and still cook like a pro.
Hear from those living with kids in a tiny house. What happens when you build for two but end up with four? Can it really be done?
Read excerpts from books on tiny houses, downsizing, and a host of other related topics.
Each month brings new topics and new, exciting articles!