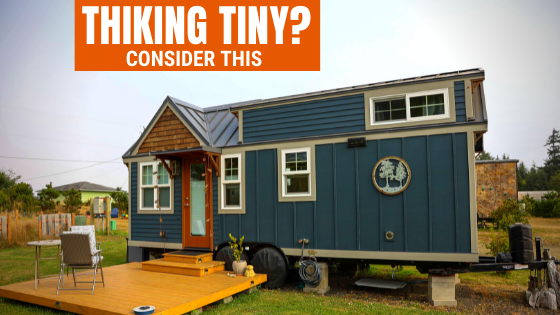 Buying a Tiny House? 5 Factors to Consider
If you want to go tiny: consider house type, your needs & budget, and more...
Are you thinking of buying a tiny house?
Tiny living is an adjustment that isn't suitable for every lifestyle, but most people wouldn't mind considering it. They are more affordable, efficient, and eco-friendly. Tiny homes embrace downsizing, a flexible lifestyle, and mobility.
A tiny house can be built on wheels, allowing the owners to enjoy a mobile lifestyle. They may also be on a permanent foundation. Whether you choose a permanent house, you can either build it yourself or buy a new or pre-owned one.
This article will outline four big factors you should consider before building or buying a tiny house.
1) Type of Tiny Home
The term "tiny house" gets thrown around a lot, often incorrectly. While there is room for interpretation, a tiny house is typically recognized as a dwelling that is 400 square feet and under, whether on wheels or a foundation.
Tiny homes on wheels can include traditional RVs, school bus conversions, and vans. All transportable homes can be relatively easily relocated or suitable for nomadic living.
A tiny house on wheels (THOW) can also be set on a permanent foundation if the wheels are removed. Once you cross over into the stationary category, the style and shape possibilities expand greatly—from classic cabins and dome homes to converted fill-in-the-blanks like grain silos and shipping containers.
No matter what kind of tiny house you choose, it can be customized to meet your needs and personal style. However, there are pros and cons to each option. Where you can legally live in your little abode, for example, varies greatly depending on if it's on wheels or not.
A tiny house on a foundation (THOF) is legally viewed as a primary residential home on its own land in some cities or as an accessory dwelling unit (ADU) behind a larger house. These tend to be much more expensive than a home on wheels because they require land. When buying or building a THOF, ensure it meets your local and state building codes and zoning regulations.
A THOW is typically considered a recreational vehicle (RV). If you buy one and intend to travel with it, your parking spot options tend to be primarily campgrounds, which are abundant. For long-term stays, your options are more limited. Most parking spots require monthly lot rent, from $200-800 per month, including utilities and other amenities.
Check out our parking guide to learn about the legalities of the various types and how to find a spot.
If you're looking for a house with breathtaking scenery, calm surroundings, and soothing water sounds, waterfront homes, like a tiny liveaboard boat,  would be ideal. But like a THOW, you'll need to pay for marina lease fees when docked.
2) Family and Lifestyle
Limiting your square footage naturally limits your ability to collect junk that clutters your home and outlook on life. This literal change of perspective can be key to challenging societal norms and finding personal freedom. Simplicity can also create a higher quality of life. For instance, it often creates extra free time to spend doing what you like and with the people you love.
Tiny houses are ideal for couples, singles, and retirees. Consider your family size and pets you'd like to keep to ensure there's enough room to accommodate them. Additionally, if you love the outdoors, a tiny house may be perfect for you, as many people living in tiny houses view the outdoors as an extension of their home to garden, barbecue, or work remotely.
With all that said, family-size tiny homes do exist but tend to cost more due to the larger size needed to accommodate children. Living this way will require sacrifice, like less play space and limited storage for personal belongings. The limited interior space might result in more outdoor play—a healthy compromise. Also, while challenging, it creates opportunities to teach them valuable lessons and instill positive behaviors.
Have you ordered our book yet?
Learn the history of the modern movement, get a breakdown of tiny home styles, and meet the passionate tiny community. The Beginner's Guide to Tiny Houses also discusses the pros and cons of micro-living―is a tiny house right for you, right now?
What people are saying:
"Most books about tiny homes are really just about the fantasy, with beautiful pictures in far-off places, but they don't tell you how to get from point A to point B. That's where this book comes in and fills in all the gaps!"
3) Affordability
While tiny homes are generally affordable compared to standard-size homes, their cost varies depending on the materials used, the overall size, design customizations, and the amenities installed. Have a list of the needs you want to be met and a budget in place to guide your house search.
A luxurious space will have a high initial cost, but the maintenance and utility costs will still be lower than larger homes over time. Additionally, if the tiny house is on a foundation, the price will be at the mercy of market-rate real estate dictating land values. A self-built home on wheels typically is the least expensive option, but not everyone has the ability to do so.
Overall, look for a tiny house that you can afford won't strain your finances. You can always renovate or upgrade appliances and furniture later on. But you can't change the size, so you want to make sure it can meet your needs within the available square footage.
4) Utility Costs
The actual cost of a traditional home is much more than the mortgage. It encompasses expensive utility fees, long-term maintenance, and repair or replacement costs for things such as roofs and HVAC systems.
Living in a tiny home can drastically reduce the amount of money you spend on utilities, maintenance, and repairs. You'll be using less water and electricity than the average homeowner. This will help you save massive amounts over the years, reducing your cost of living.
Readily available water, electricity, sewer, and water are essential when buying a tiny house. So you need to ensure that these will be readily available either on the land or parking spot where your home will be located. Otherwise, you look at installing off-grid options. You may buy homes set up with solar panels for a cheaper energy option over time, but start-up costs can be pricey.
While overall maintenance needs and costs may decrease in a tiny house, each surface and piece of furniture in your tiny home will get used more often, resulting in more wear and tear.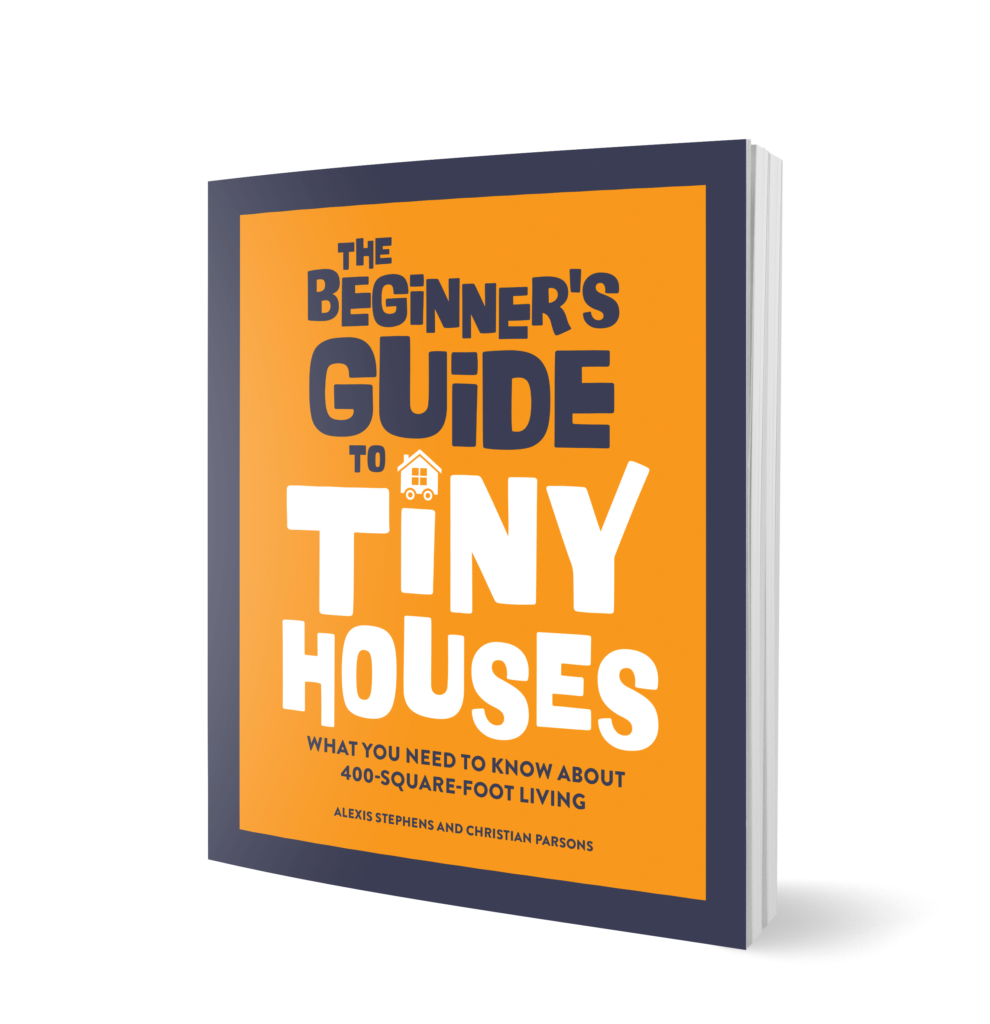 All the money you save can be dedicated to saving for the future and reducing month-to-month strain. Extra expendable income can also go towards pursuing your passions, like travel or starting your own small business.
Want to Dig Deeper before Buying a Tiny House?
Before buying a tiny home, you may opt to rent one to discover what size & style best suits your needs and lifestyle to make an informed investment decision. Refer to the above tips when buying a tiny house to guide your purchase and check out this real estate agent's advice too.
But first things first. Is a tiny house right for you right now? Also, what kind of tiny house is best for you? We guide you through these questions and more in our new book, The Beginner's Guide to Tiny Houses.
How Sally found an affordable tiny home just right for her