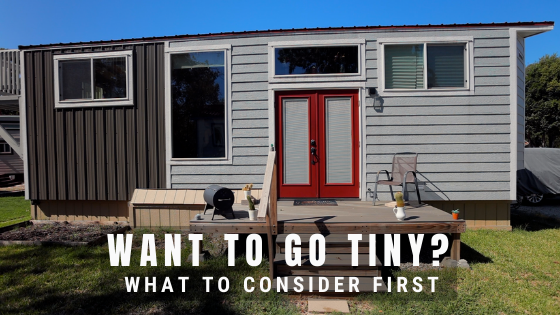 4 Things to Know Before Moving into a Tiny House
Across the world, tiny houses are becoming increasingly popular. A 2020 poll showed that over half of Americans would consider living in one, and it's easy to see why. When considering the turbulent US and Ontario housing market, it's no wonder people are looking for more affordable and sustainable living options. However, tiny home living is not for everybody.
Keep reading for a few things you should know before moving into a tiny house.
1) You need to be comfortable with less space.
If you're looking to simplify your life, a tiny home could be perfect for you. Keep in mind, that the average tiny house is 225 square feet, and most are under 500 square feet (including lofts), which means you'll have to get used to living in a much smaller space than you're probably used to. Two-story tiny homes on wheels exist, as well as extra-wide and extra-long options, but utilizing every inch is still needed for maximum storage.
If you are someone with a lot of material possessions, you'll have to get used to living with fewer things. You'll only have room for the essentials, which means you'll have to get rid of any superfluous belongings. But that doesn't mean you sacrificing comfort or even your most treasured belongings. Just remember using available space for things like a substantial book or shoe collection, means less room for other items. So there's a tradeoff.
It's all about identifying what you need to live comfortably and happily. For many people, this decluttering and downsizing process can be very therapeutic.
2) Get used to living without some amenities.
In a tiny house, there isn't always enough space for appliances such as a washing machine, dryer, or dishwasher. You might have to get used to going to a laundromat (get all your laundry done in just 1.5 hours while enjoying free WiFi!) and washing your dishes in the sink. Of course, some tiny homes have one or all of these things but that means a higher price tag.
Side note, beware of the combo washer/dryer models commonly found in tiny homes. They typically can only handle small loads and drying takes an extremely long time.
Similarly, you might have to say goodbye to your bathtub. Many tiny houses don't have enough space for a full-sized bathtub and instead have a shower. If you're someone who loves long baths, could this be a dealbreaker?
Living without some amenities can force you to be more resourceful and independent. For instance, you might start hanging your clothes to dry instead of using a dryer, which can save you money on your energy bill.
3) Parking might be an issue.
If you want to live in a movable tiny house (aka tiny house on wheels), you'll need to find a place to park it. This can often be harder than it sounds since most municipalities have strict regulations about where RVs can be parked. That's how they're considered in most places, but that is changing.
Depending on where you want to live, you might have to rent a spot in an RV park or get permission to park on someone's property. Fortunately, more cities are formally allowing tiny homes in various settings, and more communities are opening up all the time. Check out our in-depth tiny house parking guide here.
4) You'll need to decide on whether to build or buy.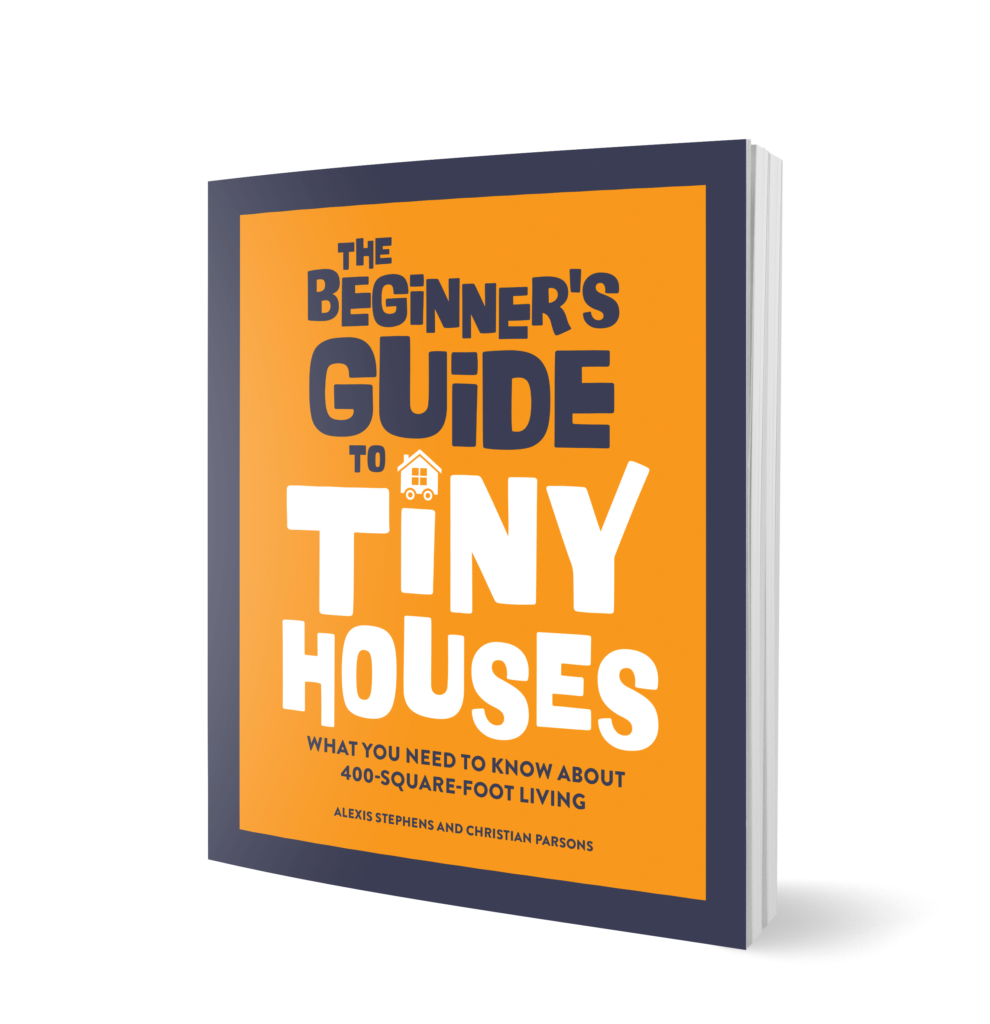 You will have to find land to build or park your tiny house on. This can be difficult and expensive, depending on where you want to live. In some places, it might be impossible to find land that is zoned for residential use and is affordable.
Hiring a professional to build your tiny house will likely cost at least $60,000 and often more. The reason to choose a specialist is to tap into their inherent understanding of its unique challenges. Every builder's strengths are different, however.
You'll want to shop around to find your overall best fit, from the right design capability to a price point that meets your budget. Stock models offer greater savings than fully customized designs. The good news is more builders than ever offer financing.
You can save a significant amount of money by building a tiny house yourself, but you must determine if it's actually feasible. Do you have the necessary skills or time? Also, you'll need a place to build. Do you have If you go this route, you'll need to factor in the cost of materials and the realistic time it will take to complete your build.
Fortunately, there are more how-to-building guides, workshops, and YouTube videos than ever before.
Other options to consider include buying a tiny house shell to finish yourself or a preowned tiny home.
Before Moving Into a Tiny House
Living in a tiny house can be a great way to simplify your lifestyle and save money. However, you need to evaluate whether or not you're ready to take on the challenges and upfront costs. For financial help, review eligibility requirements for Operation Tiny Home's grant programs.
Consider the pros and cons carefully before you make your decision to move into a tiny house.
Have you ordered our book yet?
Learn the history of the modern movement, get a breakdown of tiny home styles, and meet the passionate tiny community. The Beginner's Guide to Tiny Houses also discusses the pros and cons of micro-living―is a tiny house right for you, right now?
What people are saying:
"Most books about tiny homes are really just about the fantasy, with beautiful pictures in far-off places, but they don't tell you how to get from point A to point B. That's where this book comes in and fills in all the gaps!"