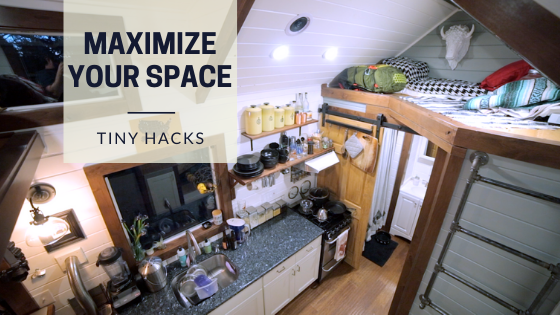 Tiny House Hacks to Maximize Your Space
When you live tiny, you still want an open and airy feeling space. We share hacks for maximizing your minimal square footage.
While living in a tiny house, or any small space, comes with its own challenges, there are various steps you can take to maximize the use of the same. The goal is to create a livable, well-organized space with a great ambiance.
Downsizing your belongings to declutter, first, is essential.
The following are some practical tips that will help you maximize your tiny space: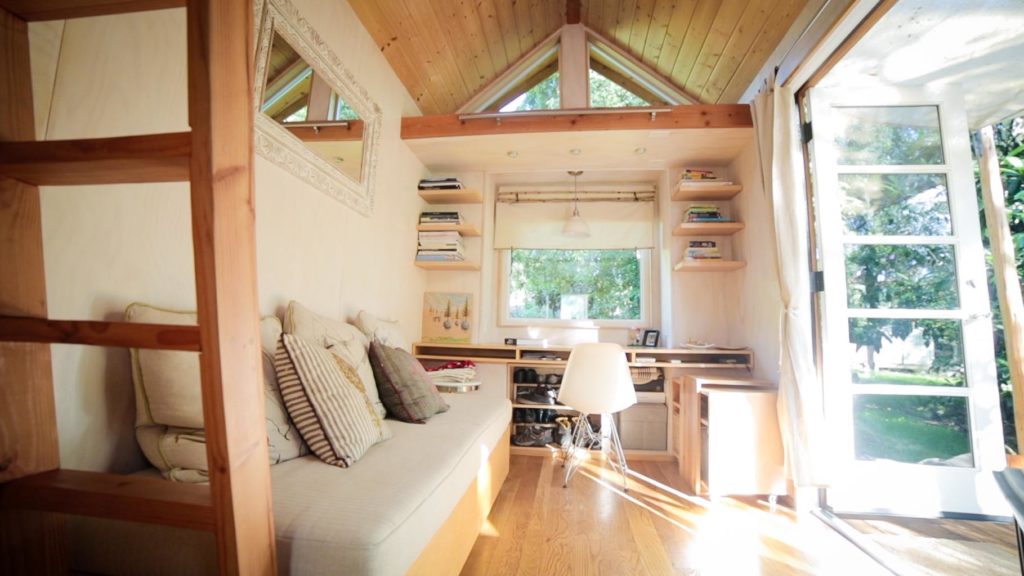 Use multipurpose furniture
Usually, furniture takes up a better part of your living space. Whether you are buying them through your savings or personal loans for home improvement, take into consideration the limited available space. When living in a tiny home, you should opt for those that offer additional storage capability.
You can still keep your sense of style and maximize your space by going for furniture with creative storage spaces incorporated, from custom built-ins to compact furniture finds available at Ikea or specialty stores. The multi-functional items, not only ensures adequate overall storage but livability.
Consider floating shelves
Shelves are necessary in any space as they help with the storage of various items. When living in a tiny home, however, you may not have the luxury to fit in as many shelves. In such a case, you can opt for floating shelves. These are sleek and will help keep your space neat and functional.
In fact, they can double up as a form of wall decoration. As long as you get creative on how and where to install them, floating shelves will create additional storage space in your small space without creating clutter.
Under the stairs storage
Most traditional homeowners do not realize the potential under the stairs in terms of storage. The best thing about tiny house stairs, the options are limitless in terms of how best you can manipulate this space for your personal storage needs. These may range from using it as a minibar to a bookcase, closet, pet house, or even a kitchen pantry. You don't just have to choose one function.
Sliding walls and decorative dividers
Using sliding walls is a fun idea that can drastically change the way your space looks. All you have to do is seek folding or sliding walls in various colors, finishes, and materials that can complement your current home décor. The best thing about sliding walls is that they create a multifunctional space in the same room, giving you more storage options. What's more, you can easily move these walls in different directions to help you save on space.
Another similar option to create a sense of privacy and distinct spaces is a decorative room screen panels. By choosing a non-solid option, it allows light to pass through, maintaining a more open feel. We've seen mutliple examples of this in tiny house lofts.
You may also see the need to use sliding doors, like pocket or barn doors, for places like the bathrooms or home office spaces.
Here's a tiny house example with multipurpose stair storage and a sliding door:
Use of mirrors
If you can't create real space, then you can still make do with an illusion. The use of mirrors is an old but effective trick to make a room look spacious. For better results, you can consider using a full-length mirror as a sliding door. This can ultimately make your room feel twice as large as it is.
Avoid complicated designs
When doing your home décor, buying furniture, or even painting, you should keep it simple. Do not go for overly bulky furniture and complicated designs that will make the whole space look too busy and cluttered. For best effects, stick to solid, bright colors and keep the texture smooth. For flair, add an accent wall or accent furniture piece.
Live Large in Your Tiny Home
With these hacks, you can easily turn a tiny home into a spacious feeling space with ample storage. While at it, however, do not lose your sense of style. Always give your room a personal touch that will make it feel homey. Remain conscious of the opportunities to add multi-function. Get creative! For more ideas, visit our blog and watch our tiny house tours.