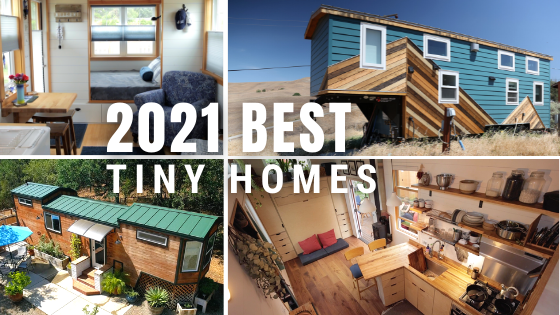 What's your favorite tour from our top tiny houses of 2021 list?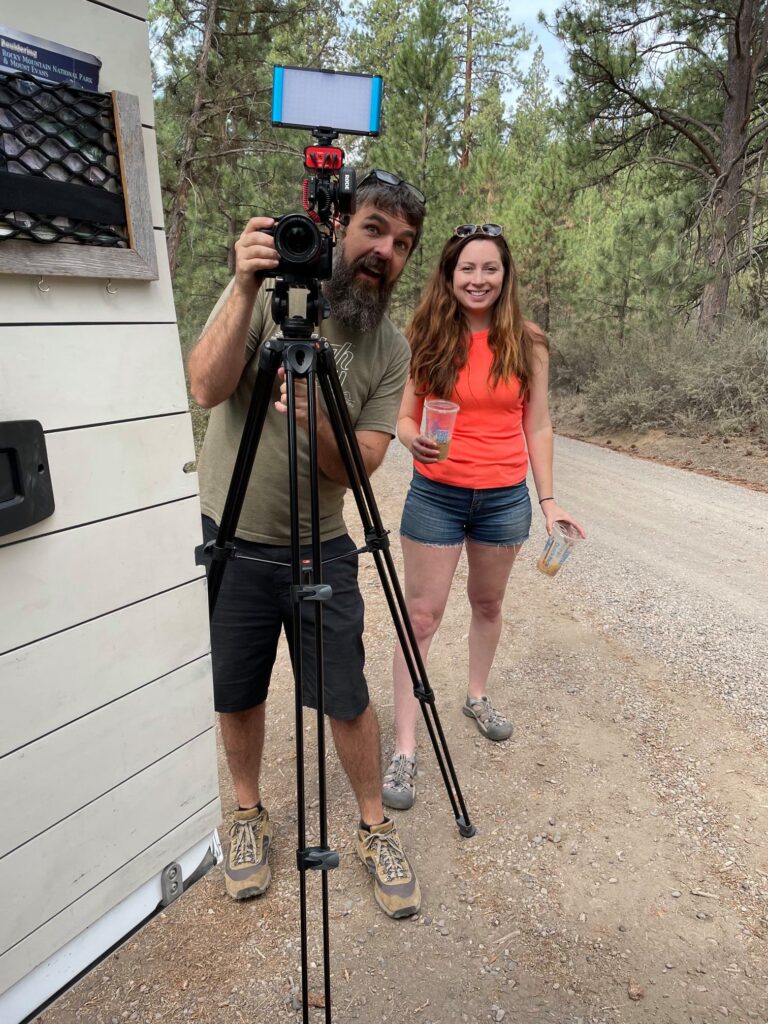 2021 has been one heck of a roller coaster! I don't know about you, but sometimes shutting out the noise of the world to enjoy an inspiring YouTube video can really boost my spirits.
Fortunately, there was no shortage of fresh tiny house inspiration this past year. A major highlight of the year for us was traveling to connect with numerous tiny dwellers. While each person is very different, coming together over common ground never gets old. There are certain qualities that they all have in common: gratitude for their tiny home, a welcoming spirit, and a grounded perspective.
Sharing stories of those we meet is a true honor. Every day we are grateful for the ability to keep doing what we do. We are thrilled to share that our YouTube channel recently surpassed 250,000 subscribers. Thank you for being part of our online community! We hope to inspire you to keep pursuing your tiny home dreams with more great tiny living videos in 2022.
For now, enjoy a look back at our top tiny houses from 2021.
Our 5 Top Tiny Houses of 2021—viewer tour favorites! Plus, 2 honorable mentions.
#1 Nicole's 32-foot gooseneck tiny house on wheels
Nicole designed her dream tiny home and worked with builder Mitchcraft Tiny Homes to bring it to life. The laid is incredible; seriously! From the walk-in closet to a spacious bathroom, and comfortable living room, it's easy to see why this landed the number one spot on our top tiny houses of 2021 list.
"The main reasons I went tiny were to design it myself and to put my spatial planning skills to the test. And to live in the Bay Area which is cost-prohibitive, but also to be able to leave if I wanted to."
In the video, Nicole also shares her insight into how she found her tiny house parking spot and how it's a mutually beneficial arrangement.
#2 Beth's 24-foot tiny house on wheels
Boy, did our viewers fall in love with Beth! It's hard not to appreciate someone living the dream like she is. Beth is a semi-retired acupuncturist who lives part-time in her beautiful craftsman tiny home with a downstairs bedroom.  For now, she splits her time between the Oregon Coast and Long Island, New York, where she has a 1000 square foot home/office.
Beth loves tiny home community life at Tiny Tranquility, especially because it's just a block away from the ocean—her happy place. And as she shares how all her neighbors are in good spirits overall because of their dreamy lifestyle.
#3 Sara & Joel's DIY 26-foot tiny house on wheels
Sara and Joel built a clever, beautifully efficient tiny home over two years of weekends. Impressively, they built it for just $35,000. The trick to their huge cost savings was doing all the labor themselves and hunting for deals on Craigslist and Facebook Marketplace. Most importantly, they grew stronger as a couple from their experience building together.
Top design features:
Multifunctional Murphy bed with clothing storage, bookshelf, and nightstands
8-inch bump-out for their main door that created an entryway with just enough space for coats and shoes—acting as a much-appreciated mini mud-room
Comfortable home office desk space (complete with a real office chair!)
Foot pedal for turning off the water handsfree while doing dishes
Kitchen storage for days, plus counter dining space
#4 Laurel's gooseneck tiny house Airbnb
No wonder Airbnb Superhost Laurel made the list! She oozes hospitality, and she designed an exceptionally charming gooseneck tiny house. It's a whopping 39.5-feet long. The ample floor space allowed her to create a spacious bathroom and bedroom. Both, Laurel sees as top priorities for creating a comfortable stay.
Her motivation to create this rental stems from her love for tiny house design and a desire to earn extra income during her retirement. Now she earns an average of $3,000 per month!
#5 Michelle's Tiny House Village
Dreamy! Michelle Boyle created a beautiful rental tiny house village on an old Christmas tree farm property in Sherwood, Oregon. After building her own tiny home, she searched for ways to translate her passion for the movement into a business. The end result turned out more involved and fulfilling than she initially imagined.
Michelle shares insights into how she created her rental tiny house village and gives tours of two very different THOWs—My Tiny Hideout, featuring a striking window wall, and My Tiny Perch, a tiny house with a downstairs bedroom. If this video leaves you hungry for more, check out the tours of Michelle's unique tiny home conversions here.
Honorable Tiny House Mentions - both DIY homes!
What was your favorite tiny home tour from the list above? Let us know in the comments.
Have you ordered our new book yet?
Learn the history of the modern movement, get a breakdown of tiny home styles, and meet the passionate tiny community. The Beginner's Guide to Tiny Houses also discusses the pros and cons of micro-living―is a tiny house right for you, right now?
What people are saying:
"Most books about tiny homes are really just about the fantasy, with beautiful pictures in far-off places, but they don't tell you how to get from point A to point B. That's where this book comes in and fills in all the gaps!"