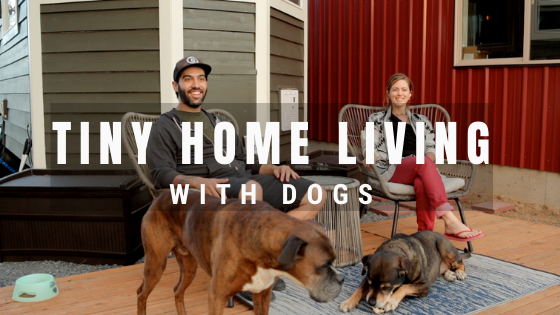 2 Humans, 2 Dogs in a 20' Tiny House, Comfy & Chic Living
The Sapphire Tiny House on Wheels
Our friends, Andre and Rachel comfortably live in a 20' tiny house on wheels with their 2 big dogs.
It was built by Tiny Heirloom of HGTV's Tiny Luxury fame. Their tiny home lives large with much open floor space, lots of storage and big windows. Additionally, they get 3 extra feet of living space thanks to the bump-out over the trailer tongue.
We love the cottage charm and woodland creature décor! Some might even call it hipster chic.
Their tiny home is parked next to a large shop on 23 acres, owned by their hosts in Bend, Oregon. The location is an outdoor enthusiasts dream, as Andre and Rachel describe it. Watch the tour above to learn about their lifestyle! And don't miss our tiny house parking tips here.
For more tiny house stories and tours, browse our YouTube channel.