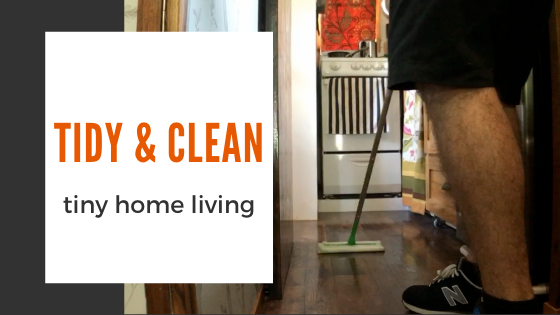 5 Helpful Tips on How to Maintain The Neatness of Your Tiny Home
Keeping a tiny home tidy and clean is essential to your comfort in a small space.
When you're single and yearn to live an independent life, you seek a home that you can afford ant that's not too enormous to maintain but is sufficient and comfortable. Regardless of its size, a home gives you the space to breathe and an atmosphere of solace.
To fully enjoy these benefits in your own tiny home, it needs to be kept clutter-free and tidy!
Since real life does not have magical cleaning materials that clean the house themselves, it's up to you to maintain a neat and spotless place. The good news is that due to the small square footage of tiny homes, it's much less stressful.
Below is a list of tips on how to properly maintain a neat, clean tiny home.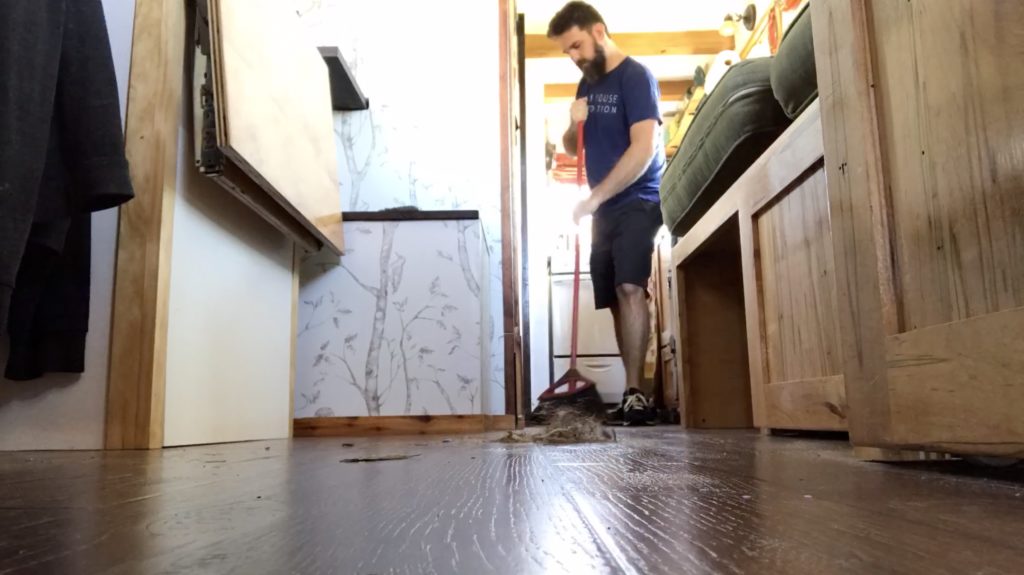 Be Organized
Sometimes, when we're too busy and are running out of time for work, we tend to lazily throw our morning clothes and other things on the floor, only to pick them up later at night. Leaving stuff lying around for the whole day can make your tiny home look extra unorganized and untidy. Break this bad habit to maximize the openness and livability of your small space.
Seriously, it only takes a few out-of-place items to make your tiny house feel cluttered or even claustrophobic.
Everything you keep in your tiny home needs a designated place. This helps you more easily return things to their spot when you're down using them.
Do a Daily Dusting & Sweeping
The easiest way to maintain the neatness and cleanliness of your tiny home is to do a daily dusting. With the use of an extendible duster or compact vacuum, you can effortlessly manage to stave-off all the dust on your place's surfaces.
Sensitive to dust? Just wear a mask when you do the dusting to avoid inhaling the dust that can cause allergies and itching.
Doing a daily surface dusting will prevent dust accumulation. Also, everyday sweeping is a must. Tiny homes collect dirty quickly, but these cleaning tasks can be done quickly.
Really it will only take a few minutes since you live in a small place, which is also an advantage why you should get a minimalist but sophisticated tiny house.
Wash All the Dishes Immediately After Use
A tidy tiny home kitchen maintains sanity, while messy one can make you feel a little nuts.
In every size kitchen, counters and sinks are considered the dirtiest parts of the house because bacteria and germs accumulate the fastest in these areas.
Washing and sanitation are the methods you should do to lessen the spread of these microbial objects. You can use an anti-bacterial solution and a clean microfiber cloth or sponge to remove or scrub these areas.
You should also not leave off any utensils and dishes on the sink after using them because some of the food scraps left sitting on these can attract bugs. Bacteria and other microorganisms can also spread the fastest if the dishes are not properly washed, rinsed, and air-dried. So, be sure to clean and dry them well correctly.
But more than that, a sink full of dishes in a tiny home makes the whole kitchen feel messy. The best way to manage this feeling is to wash and put away these after use immediately.
Don't forget to disinfect the surface with an antimicrobial cleaner.
Use the Right Cleaning Equipment
Cleaning tools and materials are made for specific purposes. The vacuum, for example, can eliminate all the dust in your surface area. And numerous other cleaning materials that can help you maintain your place.
Tiny homes often incorporate features like butcherblock counters or lightweight laminate floors that require specific care and cleaning materials. Be sure to look this up ahead of time to prevent damage!
The purpose of using the right cleaning equipment is to have a smooth and manageable work of cleaning your tiny home.
Short-Term Hosting? When in Need, Ask for Help!
If living alone is new to you and you're just starting to get to know how cleaning works, there are professional cleaning companies that offer help in maintaining your place's neatness. One of which is available online and is easy to contact.
This might seem like overkill for a tiny home, it might be, but even seeing what pro-quality cleaning looks like can help you set a high bar. But more importantly, this is an essential tool for anyone looking to become a tiny house Airbnb host.
It is more advantageous to hire a professional cleaning company to do it for you, rather than managing it all yourself. Yes, you may need to pay for the services that they offer, but the time you save and the flexibility you add to your schedule is quite worthwhile.
With the professionally trained staff to do the house cleaning services for you, rest assured that your tiny home will be cleaned thoroughly and adequately. You also don't have to worry about the cleaning materials because they provide their own and use the right ones.
Takeaway
It's a lot easier to settle in a tiny home than in a full-sized one when you live alone. Aside from the atmosphere of living a simpler life and having lower expenses as the advantage, it is also manageable to maintain and clean.
The prospect of living in a clean space can improve our mood and health. Visit the My Maid website so you can see more benefits when it comes to hiring a professional cleaning service.
Digital Magazine Dedicated to Micro, Tiny & Small Home Living
Do you have more time at home? Enjoy some inspirational reading from Tiny House Magazine!
Discover different types of tiny houses from liveaboard boats to Alaskan yurts, converted school buses to high wall tents.
Try recipes from a tiny house kitchen. Each month we feature a recipe from the Tiny House Foodie. Learn to make it work and still cook like a pro.
Hear from those living with kids in a tiny house. What happens when you build for two but end up with four? Can it really be done?
Read excerpts from books on tiny houses, downsizing, and a host of other related topics.
Each month brings new topics and new, exciting articles!