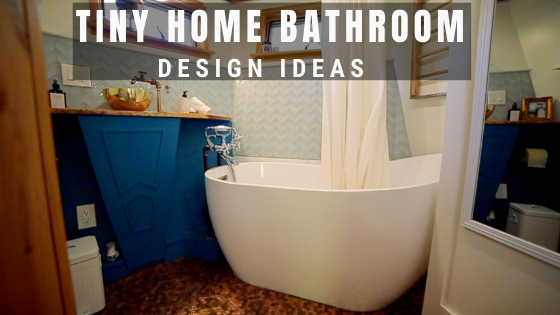 Tiny House Bathroom Design Ideas for Days
In this week's video, we share an extensive round-up of tiny house bathroom
design ideas.
One of the most important rooms in any home is the bathroom. Let's face it. Everyone poops. That gets more personal in a tiny home bathroom. But I digress.
In tiny houses, bathrooms range from extremely rustic to high-end luxurious, and super compact or as spacious as possible. It all depends on how you want to prioritize your limited square footage.
What do you prefer in a tiny house bathroom: a shower or bathtub? Bathroom sink or no sink?
Watch the above video to see examples of each and the reasoning behind these tiny home bathroom choices.
Exclusive Content
Monthly LIVE tiny living discussions with extended Q&A, plus BONUS content, like behind-the-scenes filmmaking and tiny home life insights.
Early Access
See new videos first, get first dibs on new online courses and more!
Exclusive Giveaways & Discounts
Win tiny living festivals passes, and more!
Join today!