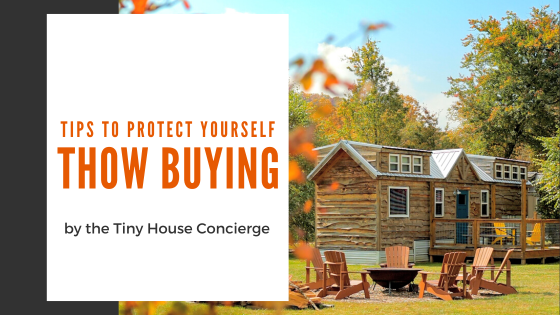 DANGER! Protect Yourself When Buying a Tiny House
Hello Friends,
Alaska here— your one and only Tiny House Concierge. I'm here today to share five tips for how to protect yourself when buying a tiny house.
But first, what the who is a tiny house concierge, you ask? Great question.
I am a former real estate agent who bought a tiny house and learned everything about the tiny house lifestyle the hard way. Now help you stay out of trouble. Sometimes I do this via a Zoom consulting session, and other times here on Tiny House Expedition's epic blog.
So you want to go tiny...keep reading for my five tips to protect yourself when buying a tiny house.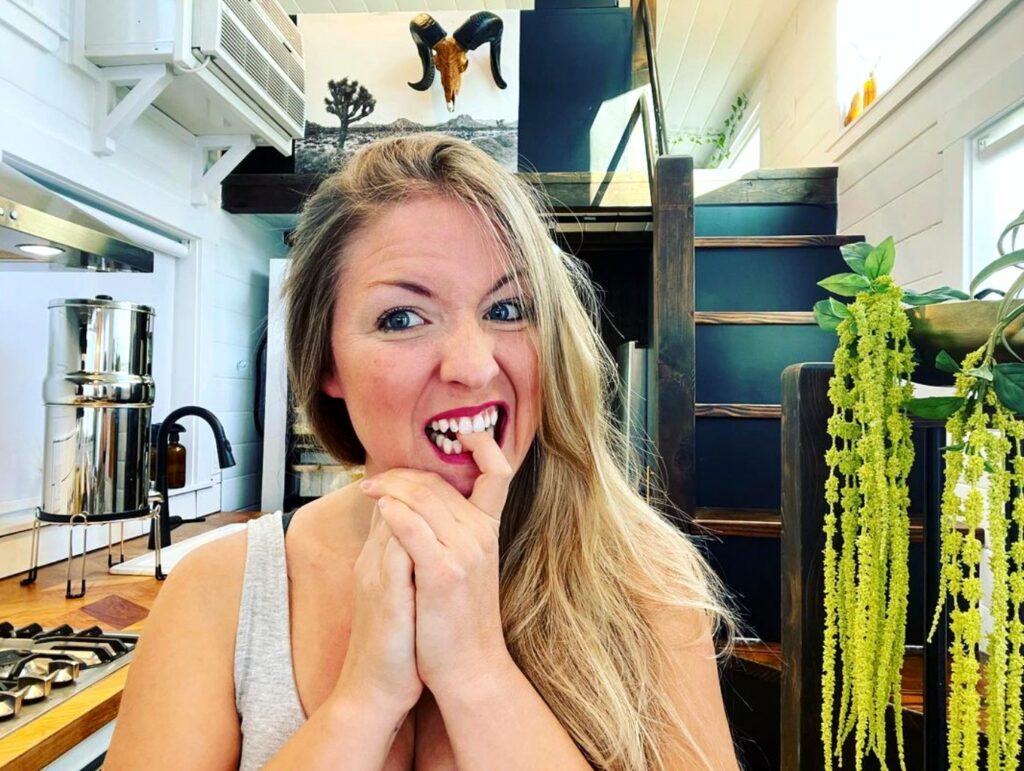 How do you avoid becoming a tiny home horror story?
Wait— you've heard about those, right?
OK, back up, Friends, because buying a tiny house can go terribly wrong.
Here is a short list of things tiny home builders near you are doing.
Ahem.
Sometimes tiny home builders do terrible, terrible things like:
Steal pictures from well-known builders, pass them off as their own, and then use your money to hire some rando from Craigslist to build a similar-looking house.
Use 3-D images (that totally look like photos!) to scam you into giving them money to (maybe) build you a house. Cross your fingers because they've never built one.
Build one house and then hire a teenaged social media guru to hype them up. This, in turn, builds a waitlist so deep that you will never see a house. (Or your deposit again.)
Build a house without bathroom vents. WHY?
My job as a tiny house concierge is to protect you from as much of this mayhem as possible. 
And if you are serious about buying a tiny house, hopefully, you will book an appointment. But just in case, I'm going to give you some tips. Try and stay out of trouble, OK?
5 Tips to Protect Yourself When Buying a Tiny House
1) Suss out a tiny home builder's level of experience.
Let me clarify. Their level of experience building tiny homes. That's great that they've remodeled small kitchens, but a tiny house is a different kind of house. Don't become someone's tiny house practice project unless you know they've done their homework!
Achieved her tiny dream after losing $20k to a scammy builder...
2) Figure out how long it will take to get your house delivered.
If you want to buy a tiny house that isn't already built, you definitely want to get a feel for where you'll be in the build queue. For example, will your house be delivered in eight weeks? Or six-and-a-half-NEVER? I promise this is important. If the answer seems vague, run.
3) Check on your in-progress tiny house.
If you have a tiny house build in progress, be sure to check on it regularly. You should be receiving regular photo and live video updates of your house, but if you can swing it, it's not a bad idea to go see it in progress as well. After all, if you paid for a tiny house walk-in closet, you'll want to ensure it exists! Be sure to save the pictures you get, as they increase resale value!
Couple hires out of state builder, only to discover it was subcontracted to a builder in a different state...
4) Indulge in a little tiny house stalking.
Did you find the best tiny house builder ever? Are you sure? Before you give them money, I recommend doing a little light internet stalking to make sure their past clients are happy. 
Pro tip: follow the builder on Instagram and read the comments to find owners. Hashtag searches also work well. #TinyHouseBuildingCompanyX
Ask the builder how they resolved past customer issues. Their proactive, defensive, or even hostile response says a lot! Because let's face it, you can't trust everything on the internet, but a builder should be willing to share more context.

-Alexis & Christian, Tiny House Expedition founders
5) Consider hiring a tiny house consultant.
You are buying a house. And buying a tiny house is not just as easy as finding tiny houses for sale nearby— there's a reason they call it a tiny home journey!
Fortunately, you have me, your tiny house concierge. 
I will do my best to keep you on the straight and narrow and help you avoid becoming fodder for my tiny house tales of warning that I tell here on the internet. Sound like a plan? 
You can book an appointment here.
Alright, that's all for now, folks! Thanks for joining me, and be sure to read this article with more advice from a couple's first-hand tiny home horror story before you go. 
I'll see you soon!
-Alaska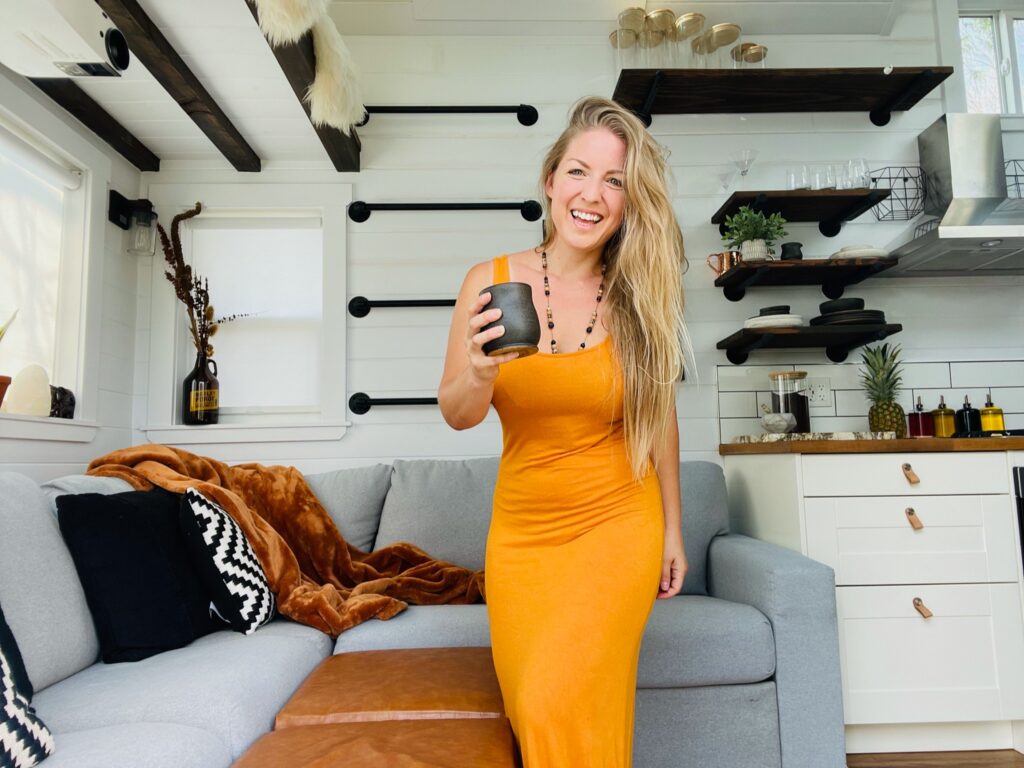 Alaska is a writer, realtor, and tiny homeowner living in the great state of Colorado. She is the founder of The Tiny House Concierge, a company that offers consultation and copywriting services for people looking to rethink their housing and rewrite their lives. In addition to her website, she can be found on Instagram and YouTube.