Tiny House Events
Stay informed about upcoming community events all over the country and world. 
Tiny Home Festivals, Documentary Showings,  Advocacy Meetings, Workshops & MORE!
__________________________________________

Skooliepalooza 2022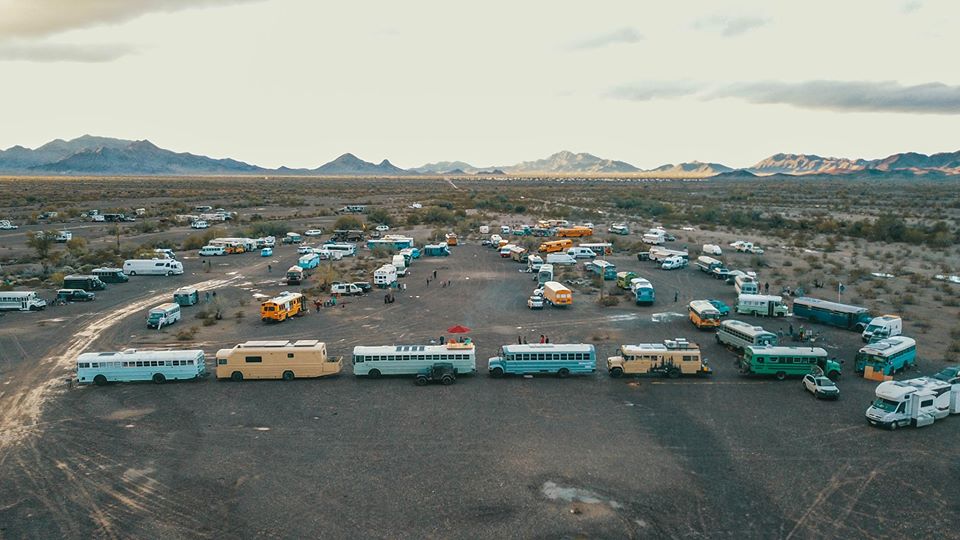 Get ready for the biggest Skooliepalooza® ever!
Come park your rig in the beautiful southwest desert for the 5th annual Skooliepalooza™ school bus conversion, winter camping, and community-building event! Meet other conversion owners, or just come to see what others have done in their own builds as ideas for your own future conversion. Van dwellers and tenters welcome! It's family-friendly too.
Join for a week-long community event with a wide variety of activities, from an organized desert hike, star gazing, to bus transmission maintenance, crafts, and potlucks.
Inspiration from Past Tiny House Events